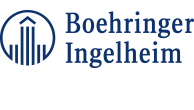 Content developed and funded by Boehringer Ingelheim for healthcare professionals only.
Intended for UK and Ireland healthcare professionals only. This article has been commissioned and funded by Boehringer Ingelheim. Su Down, Nurse Consultant, Diabetes received an honorarium for developing and writing the content. Boehringer Ingelheim reviewed the content for medical accuracy and compliance with the ABPI Code of Practice.
The prevalence of diabetes is increasing especially in older age with half of all people with diabetes in the United Kingdom being aged over 65 years and a quarter are over 75.1 The management of type 2 diabetes in elderly and frail populations is an emerging field, which in some instances can be deprioritised. Up to now, recommendations of care relating to frailty and diabetes have not been extensive even though it often presents complex issues to healthcare professionals when making care decisions.
The complexity is apparent in the relationship between frailty and type 2 diabetes – not only are elderly and frail people overall at an increased risk of type 2 diabetes, it is often associated with an accelerated aging process that promotes frailty.2 This means that the impact of diabetes on frailty and the impact of frailty on diabetes is becoming even more important to understand, especially in the context of managing the condition.
Additionally, since the COVID-19 outbreak, there has been a lot of attention on how type 2 diabetes can impact the risk of developing severe COVID-19 and lead to a poor prognosis. The reason for a worse prognosis is likely to be multifactorial and related to the combined impact of risk factors namely, advancing age, gender, ethnicity and co-morbidities such as hypertension, cardiovascular disease [CVD] and obesity.3 An older population is likely to be exposed to more than one of these risk factors, impacting on their outcomes. Furthermore, risk increases as HbA1c does. For all types of diabetes, risk increases from HbA1c above 58mmol/mol (7.5%)4, yet NICE guidance advises that HbA1c targets of less than 58 mmol/mol may not be appropriate for people at older ages, those with impaired renal function, co-morbidities, limited life expectancy, interacting medication, previous hypoglycaemia or inability to self-manage treatment.5
Su Down, Nurse Consultant, Diabetes, provides her perspective on this emerging field and the critical role primary care healthcare professionals play in managing the condition. Here she answers key questions that shed light on this and provides her professional expertise on key considerations when managing this population. She also provides her advice on how healthcare professionals can continue to help older populations manage their diabetes through the COVID-19 outbreak.
The population of older adults with diabetes is rapidly growing2
Older people often have multiple comorbidities which can make treating more complex
The disease in elderly and frail adults is often different to younger adults – a shorter life expectancy, greater comorbidity and increased risk of complications from interventions
What, in your opinion, are some of the key challenges to primary care healthcare professionals when encountering frailty and type 2 diabetes?
Understanding the impact of frailty
Managing older people with type 2 diabetes is often made more complicated due to various factors such as metabolic dysfunction, vascular disease and the aging process and, importantly, because frailty is often associated with older people.
When looking at the terminology of "frail" and "elderly", it is important to understand what they are describing and how they can be seen as different states, sometimes appearing together and sometimes not. Being older does not mean someone is necessarily frail.
Frailty is common in aging populations and is defined as a state of increased vulnerability to physical or psychological stressors because of decreased physiological reserve in multiple organ systems that cause limited capacity to maintain homeostasis.6 When looking at the links between frailty and diabetes, the data are compelling and 32–48% of adults aged 65 years and over may have diabetes, which is associated with adverse outcomes and reduced survival.6
Frailty–diabetes interaction2
Effect of diabetes on frailty
Increased sarcopenia
Decreased muscle protein synthesis
Increased muscle protein breakdown
Increased intramuscular lipid accumulation
Reduced muscle quality
Reduced muscle strength
Effect of frailty on diabetes
Less hyperglycaemia
Promotes normoglycemia
Increased hypoglycaemia
Change natural history of diabetes to a regressive course
Alter insulin/glucose dynamics
Promotes a state of burnt-out diabetes
Increased mortality
Assessing frailty in the context of type 2 diabetes
In primary care, frailty can sometimes go unnoticed or undermanaged in type 2 diabetes due to a number of factors:
Healthcare professionals may not be using standardised or uniform ways to measure and assess frailty, which can impact on how someone's frailty is categorised as mild, moderate or severe
Healthcare professionals may not feel confident in understanding the real impact of frailty on a condition like type 2 diabetes and how it may lead to complications, especially with the higher risk of hypoglycaemia in elderly people
The aging population and ever-increasing numbers of older people living with chronic and long-term conditions7 means that healthcare professionals are working in evolving situation – historically they have not had to deal with such an old population
This is an emerging area meaning the evidence is still gathering which will impact on how healthcare professionals make care decisions
Detecting frailty is crucial in being able to identify targeted interventions that reduce functional decline and the risk of disability. Tools for identification include electronic Frailty Index8 in the early stages of the condition. In later, more severe states of frailty, an additional clinical judgement by the practitioner is required to confirm the severity of frailty. These tools should be complemented by additional validated tools such as gait speed assessment, the Clinical Frailty Scale, and the five-item FRAIL score (a questionnaire comprising five components: Fatigue, Resistance (difficulty walking up stairs), Ambulation, Illness, and Loss of weight). 9
Managing frailty in the context of type 2 diabetes
Effective management of type 2 diabetes in older adults requires healthcare professionals to appreciate the increasing complexity of the illness and that care may need to operate over four decades (60–90 years and older) and respond to the changing circumstances of an individual's health status.9
Managing type 2 diabetes in high-functioning older people with an anticipated long life expectancy is often similar to those for younger people. However, these approaches are inappropriate and potentially unsafe if applied to functionally impaired or frail individuals.9 Furthermore, generic metabolic targets with regard to glycaemia, lipid levels, or even blood pressure, do not account for the importance of holistic personalised care for older people who have multi-morbidity or moderate to severe frailty.9
It is becoming more crucial that frailty assessments become routine in the reviews of older people with diabetes. The recent launch of international guidance10 on the management of frailty in older people with diabetes is key in supporting the NHS in creating a 'frailty-diabetes' care pathway.
Glycaemic targets and type 2 diabetes in elderly and frail people
Measurement of glycated haemoglobin A1c (HbA1c) plays a central role in diagnosing diabetes, as well as monitoring and managing treatment. However, there is discussion around whether this is in fact the most effective and appropriate tool when diagnosing an older, potentially frail person. Some studies show that there are increased levels of HbA1c in non-diabetic elderly people, which could ultimately make it even harder for the healthcare professional to have confidence in their diagnosis and subsequent care or treatment decisions. 11
The link between recurrent hypoglycaemia and a resulting increase in frailty is well documented. Despite there being many guidelines that allude to the importance of relaxing HbA1c targets for the older or frail person, in practice this has not happened consistently.12 Guidelines from organisations such as the National Institute for Health and Care Excellence (NICE), the European Association for the Study of Diabetes, and the American Diabetes Association acknowledge the need for individualised care, but the glycaemic targets that are suggested to constitute good control [HbA1c 53–59 mmol/mol (7–7.5%)] are too tight for frail older individuals. 9
Glycaemic targets should be individualised, taking into consideration individuals' overall health, presence of frailty and expected life span.
Managing lifestyle interventions in elderly people living with type 2 diabetes
Type 2 diabetes often occurs in younger adults in the context of obesity and associated insulin resistance. Therefore, conversations centre around lifestyle modifications such as weight loss and diet to support in achieving glycaemic control. However, aging is associated with a marked decrease in bodyweight and food intake, so conversations need to be adapted to suit key considerations such as age-related sarcopenia, as losing weight is often detrimental for this group.2 This is especially important as it is now acknowledged that frailty and muscle loss (sarcopenia) are important new complications of diabetes, and are major risk factors for disability.
When frailty happens to older people with diabetes, sarcopenia or muscle mass loss seems to be accelerated2
Diabetes increases the risk of muscle mass loss twofold in older people (≥65 years of age) compared with those without diabetes2
What is the significance of hypoglycaemia in this population and why is this such an important consideration compared to younger populations?
Recognising hypoglycaemia in the elderly
As well as questions around HbA1c being used as a diagnostic and management tool for this patient population, once a diagnosis is made healthcare professionals need to factor in the increased risk of hypoglycaemia with treatment of these people.
Where there is a huge disconnect is in the recognition and description of hypoglycaemia which, in turn, leads to many hypoglycaemic events being missed or caught too late. Often carers in a care home setting, as well as GPs and nurses in the community, may not appreciate the differences in how a hypoglycaemic event presents itself in an elderly person compared with a younger person.
For example, an elderly person experiencing hypoglycaemia is likely not to display the early symptoms such as tingling sensations and numbness. They will often go straight to experiencing the more severe symptoms such as dizziness, confusion and 'brain fog'. These symptoms often have more serious implications as it's not always obvious that someone is experiencing them, and when they realise that something is not right they may try to stand or move and this can lead to falls.
Elderly people may not always be able to articulate when they are experiencing these symptoms, or indeed what these symptoms may be, due to their frailty, glucose level and the impact of their cognitive status.
The consequences of hypoglycaemia
The risk of falls to this group of people can be devastating – they can often lead to lengthy hospital stays and a further decline in frailty – and the risk of hypoglycaemic events needs to be better understood and managed in this group.
The relationship between frailty and hypoglycaemia
It is also important to consider the link between hypoglycaemia and frailty. The relationship is often circular – frailty can lead to hypoglycaemia and hypoglycaemia can lead to frailty.9
Cognitive dysfunction or dementia, often a hallmark characteristic of frailty, is linked to hypoglycaemia risk. The risk doubles in older people with combined diabetes and dementia compared with those with diabetes alone. Interestingly, for those who do not take hypoglycaemic medications, this could be related to malnutrition and the effect of frailty.2
Management of frailty and de-escalation of medicines
Recurrent hypoglycaemia in frail older people with diabetes is a marker of vulnerability and hypoglycaemic medication review or even de-escalation may be suitable in this group of people.2 Until recently some of the newer treatment options had been restricted for use in the over 75s, so healthcare professionals may not be as comfortable or confident in switching medicines in this age group. Some of these people may have been on their current medication for a number of years and therefore healthcare professionals may be reluctant to de-escalate and introduce others. There is often hesitancy from healthcare professionals and to err on the side of caution which can be in contrast to how younger type 2 diabetes patients are managed – often with a strong intervention through treatment and their lifestyle. Additionally, given as this is an emerging field and the real-world evidence is still growing, primary care healthcare professionals may not always feel confident or feel that they have sufficient knowledge in making decisions around de-escalating medicines or switching.
It is key that conversations around treatment options are tailored to the individual. As much information as possible must be gathered from all people involved in their care, especially if the individual is too frail to be able to provide the detail. For example, family members and carers, care home staff, GPs, and community nurses can all play a crucial role in informing treatment decisions.
Treatment targets9*
| | | |
| --- | --- | --- |
| Patient characteristics | Targets | Interventions |
| The relatively healthy older adult with diabetes | 58 mmol/mol (7.5%) | Avoid initiating new agents that may cause hypoglycaemia or exaggerate weight loss |
| Moderate-to-severe frailty | 64 mmol/mol (8.0%) | DPP-4 inhibitors and longer acting insulins have demonstrated safety profiles in elderly patients. TZDs may increase risk of heart failure. SGLT-2i may exacerbate symptoms of diabetes, for example polyuria and candidiasis |
| Very severe frailty | 70 mmol/mol (8.5%) | DPP-4 inhibitor doses need to be adjusted based on renal function. Consider long-acting analogue insulins to achieve target with minimal fluctuation and lower risk of hypoglycaemia. Educate carers and relatives regarding risk of hypoglycaemia |
De-escalation thresholds9
| | | |
| --- | --- | --- |
| Patient characteristics | Threshold | Suggested interventions |
| The fit older adult with diabetes | 53 mmol/mol (7.0%) | Evaluate long-acting sulphonylurea and insulin therapy that may cause hypoglycaemia. Consider appropriate dosage in setting of renal function |
| Moderate-to-severe frailty | 58 mmol/mol (7.5%) | Discontinue any sulphonylurea if HbA1c below threshold. Avoid TZDs due to risk of heart failure. Cautious use of insulin and metformin mindful of renal function |
| Very severe frailty | 64 mmol/mol (8.0%) | Withdraw sulphonylureas and short-acting insulins due to risk of hypoglycaemia. Review suitability of NPH insulin – consider analogues with lower risk of hypoglycaemia. Therapies that promote weight loss may exacerbate sarcopaenia |
*Adapted from Strain. WD et.al 2018. Type 2 diabetes mellitus in older people: a brief statement of key principles of modern day management including the assessment of frailty. A national collaborative stakeholder initiative. Diabetic medicine. Jul;35(7):838-845
Why can type 2 diabetes cause complications for those people with COVID-19 and impact on outcomes?
We are still learning a lot about COVID-19 and its course. However, everyone with diabetes, including those with type 1, type 2, gestational and other types, is vulnerable to developing a severe illness if they do contract coronavirus, but we must remember the way it affects each person can still vary.13
As we gather more data from the outbreak, we are learning that for those with type 2 diabetes outcomes are less stable, ventilators are more commonly needed, and severe complications are more likely. Reasons for this are complex – in people with type 2 diabetes, insulin resistance gives rise to chronic, low-grade inflammation, leaving the immune system "dulled" by this ongoing state of alert. When the body experiences a new infection, the immune system does not react quickly and adequately, therefore allowing the virus to gain and maintain a foothold.14
What do you think needs to be done to help better equip healthcare professionals in their diagnosis and management of type 2 diabetes in the elderly?
It's clear that there are some key issues and challenges being faced by healthcare professionals when managing type 2 diabetes in elderly and frail people. In an emerging field, challenges will evolve as much needed evidence becomes available. All clinicians involved in the direct clinical care of older adults with diabetes should be aware of and be confident and competent in how to detect frailty in everyday clinical practice using various assessment methods, and to have suitable insights on how to plan their initial and ongoing management, especially as frailty can both improve and decline over time.
Often healthcare professionals dealing with these people are facing different challenges than those they may be used to with other patients. For example, GPs and community nurses may have multiple layers of complexity as a large proportion of these people may be being cared for by many different people, either family members, community carers or care home staff. All of these carers will have different types of medical knowledge and may not always know how or when to alert healthcare professionals to inform diagnosis and management. As a result, there may be a lack of continuity of care and GPs and community nurses may not always have the full picture when drawing up care plans and making these decisions. Additionally, elderly people may be living with comorbidities and be receiving care from a variety of specialists and therefore there should be better integration between specialisms in providing care.
Now more than ever there needs to be clear guidance and support for healthcare professionals in managing this group, especially as the numbers will continue to grow as the population ages.
How do you think COVID-19 may impact on the way care is delivered to older people living with type 2 diabetes?
As elderly people are already in a vulnerable group when it comes to COVID-19, when this is combined with type 2 diabetes, it is crucial that appropriate measures are taken in order to protect people from risk of infection. For those living in the community, this may already have resulted in a reduction in the footfall within their homes – community and practice nurses are doing more of their roles remotely and delegating some tasks to carers. For those living within care home settings, there may be a reduction in the number of visitors, meaning GP visits are restricted, and a lot of the consultations being completed remotely, with heavy reliance on care home staff to provide information. This group has been recognised nationally in light of COVID-19 and the upcoming winter season in highlighting that reduced footfall, and therefore reducing the risk of infection, is paramount
It is also important that healthcare teams are also aware of the mental health toll COVID-19 may have on this particular group. For many who are deemed vulnerable, the reduction in visitors may increase feelings of depression and isolation. Additionally, many social activities within the community are on hold, leading to fewer social interactions which can take its toll on people's mental health.
As we learn to live with the risk of COVID-19, healthcare teams will have to adapt to ensure that all risks, both physically and emotionally, are managed appropriately.


The Association of British Clinical Diabetologists' published a Position Statement on frailty in diabetes in 2020 (Sinclair and Gallagher, 2020). It explains why frailty is emerging as a new complication of diabetes, and its increasing impact on outcomes and survival.
The key points include:6
Individualising goals of care that take into account functional status; complexity of illness, including comorbidity profiles; and life expectancy.
To base, where possible, all therapeutic decisions on a detailed geriatric assessment and risk-stratification process (e.g. risk of hypoglycaemia, falls and adverse events from treatment).
To have at all times a clear focus on patient safety, avoiding hospital/emergency department admissions and institutionalisation by recognising the deterioration early and maintaining independence and quality of life to a dignified death if necessary.
In summary
Diabetes and elderly care is an exciting field which will evolve. It is clear that this is more complex than initially thought and frailty is fast-becoming a critical complication for healthcare professionals to consider when managing older people and their type 2 diabetes, providing that it has actually been identified for an individual patient.
What is key is that this population need to be looked at differently compared with a younger population and there needs to be less of a focus on just glycaemic control. There needs to be more research into the effect of frailty on glucose/insulin dynamics and its relation to insulin sensitivity/resistance.
In light of the COVID-19 outbreak, it is even more important for healthcare teams to work together to not only limit the risk of contracting the virus in this vulnerable group, but also manage the emotional and mental health needs of these people, especially as it is likely that people will be able to access their healthcare teams in person in the same ways as previously.
Finally, there needs to be more appreciation by both clinicians and policy makers that care decisions should account for the increasing complexity of type 2 diabetes as the person becomes older. This timeframe could potentially be over four decades – from 60-90 years old – and there will likely be a constant evolution of how patients are managed, especially to manage the impact of frailty.
Job code: NP-GB-100441
Date of preparation: September 2020