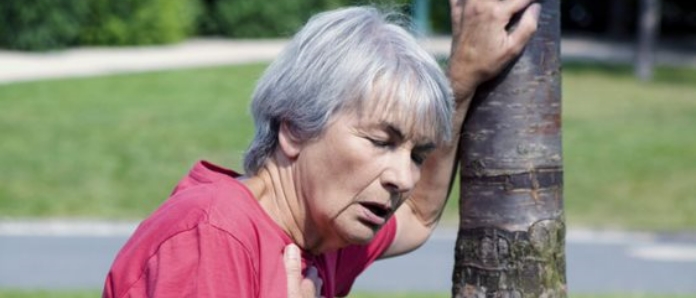 Improving heart failure diagnosis in primary care: How one simple blood test can make a big difference

Professor Ahmet Fuat, GPSI Cardiology, Carmel Medical Practice,
Darlington , Education Lead at PCCS, North East and North Cumbria
Cardiac Network Heart Failure Lead
For months, this winter season has been looming large for everyone in the NHS.
Already in my surgery, we're squaring up to the pressures of flu season, COVID-19 and a significant vaccination programme – alongside the far-reaching fall-out from the pandemic. I'm seeing patients with symptoms that have concerned them for months, but who have been too worried to come forward sooner – making rapid diagnosis and treatment all the more important. And this is only further complicated by the significant backlog of patients that has built up over the past two years. I know this isn't just me or my surgery – the same story is playing out all around the country, and everyone in primary care is battling burnout to deliver the care our patients need.
But here in the North East and North Cumbria, one tool that's helping us reduce these pressures and deliver better outcomes for patients is NT-proBNP (N-terminal pro B type natriuretic peptide) testing – a NICE recommended diagnostic tool to rule out heart failure in primary care. This simple blood test, if used to its full potential, would be a massive help all over the country.
But even without all the pressures we currently face, heart failure is a condition that is easy to miss.
Its main symptoms of breathlessness, swollen ankles or legs, and extreme tiredness are associated with a variety of other conditions1 – and can be subtle. This means it can be difficult for patients and healthcare professionals to accurately identify heart failure. COVID-19 has compounded the challenges: during the pandemic, two thirds of patients failed to present with heart failure symptoms2 and it is estimated that 23,000 cases of heart failure in England may have been missed last year.3 With prevalence rising, hospital admissions for heart failure are set to increase by 50% in the next 25 years.2 To make matters worse, echocardiogram waiting times, crucial for confirming a diagnosis of heart failure, are longer than ever with over 125,000 people waiting over 13 weeks in England.4
Heart failure affects nearly 1 million people in the UK5, with 38,939 people on the heart failure register in my Integrated Care System of North East and North Cumbria. In 2019, 22,232 patients in the region attended A&E due to heart failure.5 The survival rate for heart failure is worse than breast, prostate and bladder cancer, but for too many patients the road to diagnosis is unnecessarily long and convoluted. Late diagnosis leads to increased costs to the NHS and very real emotional, social and economic costs to those who live with it, as this report explores. As GPs and nurse practitioners, we are uniquely positioned to tackle this.
Here in the North East and North Cumbria, patients must have an NT-proBNP test to be referred for an echocardiogram. This mandated testing helps us to streamline the diagnosis journey for heart failure patients by confirming or ruling out heart failure at the earliest possible opportunity, and reducing unnecessary referrals for echos. For patients, this saves time and distress,8 and for our GPs and Nurse Practitioners, we are reducing the number of repeat visits these patients often need to make.
The Darlington Integrated Heart Failure model is a joint venture between primary and secondary care. Led by myself and Professor Jerry Murphy, we set up the UK's first one stop clinic run by a GP with specialist interest and a specialist nurse in January 2002. GPs and nurses across all 11 Darlington CCG/PCN practices were trained in heart failure diagnosis and management. As part of long-term condition clinics, these GPs and nurses now pro-actively ask about symptoms of possible heart failure in patients with conditions predisposing them to the condition, including hypertension, coronary heart disease, diabetes, stroke, COPD, and chronic kidney disease. CVD Lead clinicians in all 11 practices were given extra training, and if heart failure symptoms presented, they had access to natriuretic peptide tests to guide the need for echocardiography and referral to the one stop diagnostic clinic.9
Between 2013 and 2017, 59% to 79% of patients referred annually were confirmed as having heart failure, much higher than published rates referred to heart failure clinics.10
GP practices were also provided with technology that enabled real time interrogation of patient records to identify patients with heart failure who may not have been coded properly, investigated, and whether or not they had been offered evidence-based treatments. The result has been a more accurate picture of prevalence and improved treatment. Latest data show that Darlington has one of the highest diagnosed prevalence rates for heart failure in the country,11 but has one of the lowest rates of admission to hospital for the condition,12 at 105 per 100,0000 population, considerably lower than the England average (160), while also having one of the lowest mortality rates for heart failure in the region.