What do these presentations – involving unusual skin patches on the back, marks on the back of the hand and mouth ulceration – add up to?
CASE EASY
The patient
A 28-year-old man with a history of hay fever and eczema, using as-needed antihistamines, emollients and hydrocortisone 1% cream.
He says
'My back looks terrible. I've been on holiday and it's got these pale patches. I googled it and
I think it's vitiligo. It might be my eczema, playing up in the heat, but it doesn't itch, so
I don't think it's that. Can I see a dermatologist?'
+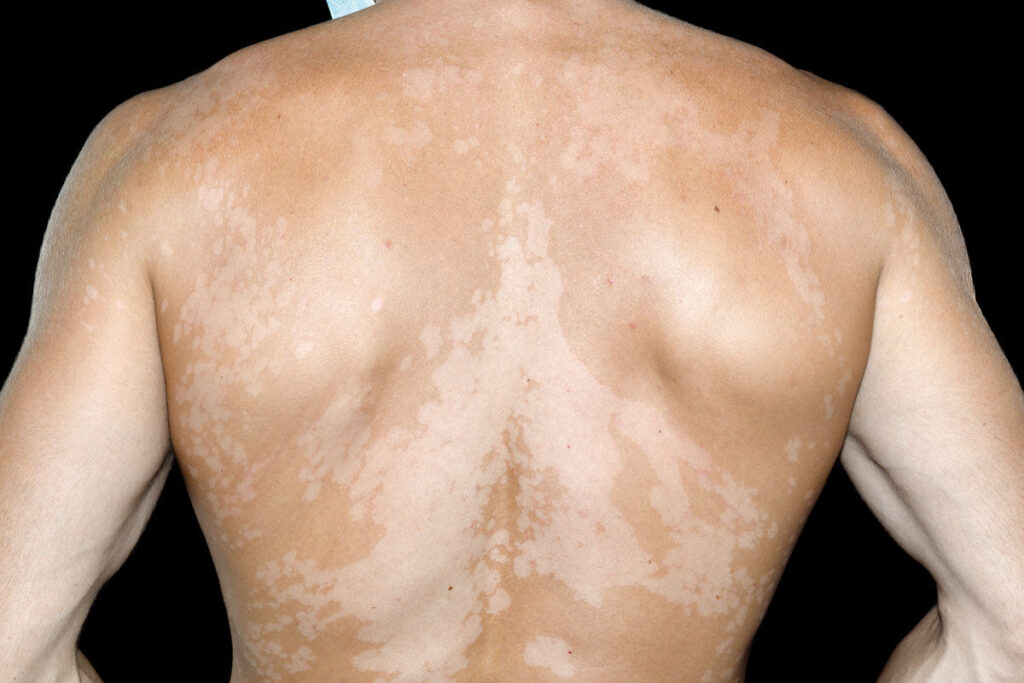 =
See end of article for answer
CASE MODERATE
The patient
A 58-year-old man with no relevant past medical history, on no medication.
He says
'I've had these marks on my hand for months and they're getting bigger. I've seen a couple of doctors and they both thought it was a fungal infection. But I've used antifungal creams for weeks and it's made no difference. They don't itch or hurt, but they are unsightly and I'd like to get rid of them.'
+
=
See end of article for answer
CASE HARD
The patient
A 28-year-old lady with a history of mild asthma, non-specific arthralgia and two episodes of presumed genital herpes simplex (she did not attend GUM clinic).
She says
'I've seen doctors about these mouth ulcers before. I had blood tests on my iron and vitamin levels but they were normal. Each attack is worse. Nothing helps. Is there anything else we can do?'
+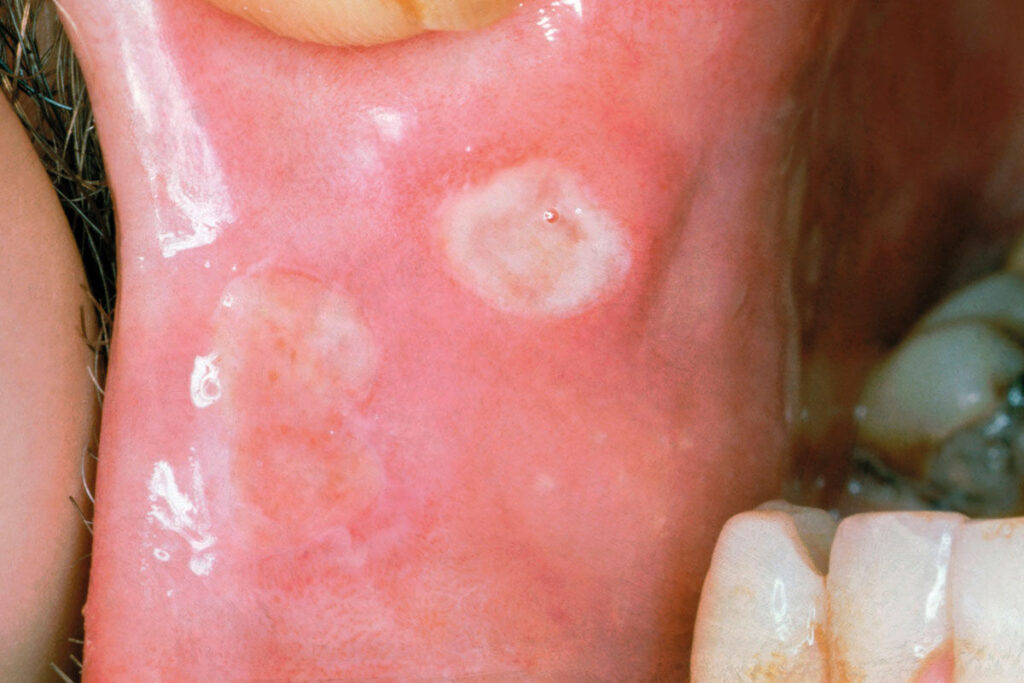 =
See end of article for answer
---
Dr Keith Hopcroft is Pulse's medical adviser and a GP in Basildon, Essex
---
Answers
EASY Pityriasis versicolor This rash is caused by a fungus of the genus Malassezia. This can produce lesions that are either hyper or hypo-pigmented – the latter sometimes presenting after a holiday in which the patient tans except where the fungus is present. Treatment is with selenium sulfide shampoo, or topical or oral antifungals – but patients should be warned that it can take months to resolve.
MODERATE Granuloma annulare These are annular granulomas which can be single or multiple. They start as a papular lesion, then spread and can be mistaken for a fungal infection. They are harmless but have a possible link with diabetes. There is little evidence on which to base treatment, but topical or intralesional steroids are sometimes used. Most granuloma annulare are self-limiting anyway.
HARD Behçet's disease This is a multisystem, possibly autoimmune disease. The usual manifestations are recurrent oral and genital ulceration, iritis and skin lesions – though cardiovascular and neurological systems can be affected, too. There is no specific test, but investigations are needed for other diagnoses. Treatment may range from topical or oral steroids through to immunosuppression.
Please note – these are all fictional cases and not based on any real patient interactions