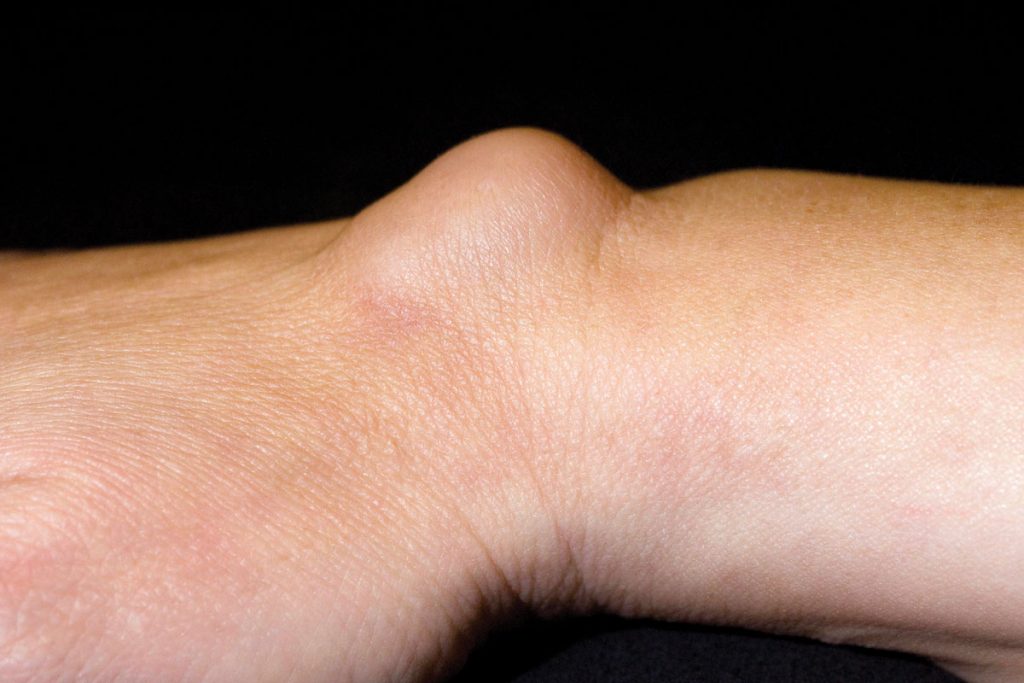 The fifth in our series of abridged chapters from the expanded and updated Symptom Sorter, which gives a grassroots analysis of common presenting symptoms in primary care
The GP overview
The presentation of a hand or wrist swelling may well be a welcome interlude, offering the opportunity for a quick spot-diagnosis, with a low chance of anything sinister or time-consuming. That said, the differential is wide.
Differential diagnosis
Common
• Ganglion.
• Heberden's (and Bouchard's) nodes.
• Myxoid cyst.
• Acute paronychia.
• Dupuytren's contracture.
Occasional
• Infection (such as cellulitis, pulp infection, septic arthritis).
• Synovitis (traumatic, inflammatory).
• Gout (acute episode or tophi).
• Tendon xanthoma.
• Trauma or fracture.
• Insect bite (may cause marked swelling on the dorsum of the hand).
• Pyogenic granuloma.
• Trigger finger or thumb nodule.
Rare
• Tenosynovitis (common, but usually presents with pain rather than swelling).
• Garrod's pads.
• Nephrotic syndrome.
• Synovial giant cell tumour.
Possible investigations
Likely
None.
Possible
Joint X-rays (may show joint erosions in suspected inflammatory arthritis, and may reveal features of osteoarthritis, though not usually needed for diagnosis), FBC, CRP/ESR, autoantibodies, uric acid, fasting lipid profile (to explore possible familial hypercholesterolaemia in the presence of tendon xanthomata).
Small print
Urinalysis (for nephrotic syndrome and renal involvement in inflammatory arthritis), U&E, LFT.
Top tips
• Ganglions can feel much harder than you'd expect, and the unwary may think they are dealing with a bony lump.
• A myxoid cyst may cause a groove in the fingernail.
• Bouchard's nodes can mimic inflammatory arthritis – the asymmetry and the presence of associated Heberden's nodes should help make the correct diagnosis of osteoarthritis.
• Don't overlook the possibility that hand and wrist swellings can be a marker for systemic issues such as hyperuricaemia or hypercholesterolaemia.
Red flags
• Beware the single hot, swollen, painful joint, especially with marked limitation of movement, fever and systemic upset – this is septic arthritis until proven otherwise.
• Take finger pulp infections seriously – these are in a confined space and can compromise the vascular supply. They can also spread rapidly to bone or tendon, so ensure that all but the most trivial are seen in hospital.
• Remember that inflammatory arthritis is a clinical diagnosis. Do not be delayed or misled by blood tests – refer urgently to rheumatology outpatients if suspected.
• Consider the rare possibility of nephrotic syndrome in the patient with bilateral oedematous hands.
Dr Keith Hopcroft is Pulse's clinical adviser and a GP in Basildon, Essex