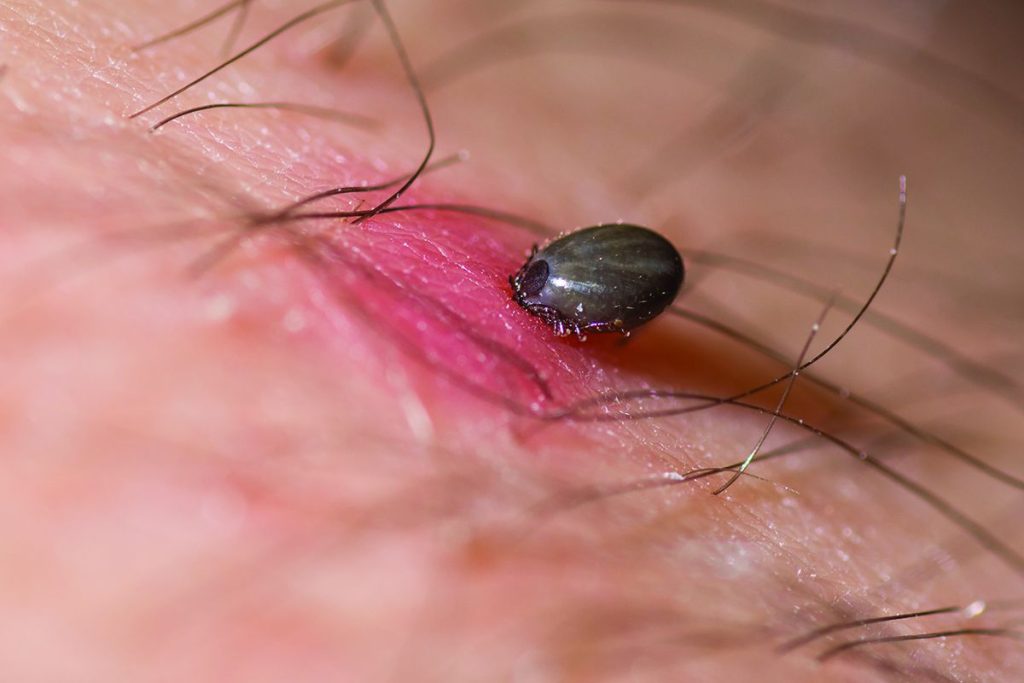 Key points
Lyme disease can be contracted anywhere in the UK
Identifying the characteristic erythema migrans rash is enough to diagnose Lyme disease
Erythema migrans can appear between three days and 12 weeks after a tick bite, whereas other insect bite rashes usually develop and recede within two days
Without the rash, diagnosis requires a combination of a careful history, clinical presentation and supporting laboratory tests
Other potential short-term clinical features include flu-like symptoms, 'brain fog', neurological symptoms, inflammatory arthritis, cardiac issues, eye or skin symptoms and lymphocytoma
Not all ticks carry Lyme disease-causing bacteria; a simple tick bite requires no treatment other than removal of the tick and cleaning the area
Dr Caroline Rayment is a GP in West Yorkshire with an interest in research and NHS development in Lyme disease
Q How common is Lyme disease? Is the disease restricted to certain locations?
A Lyme disease can be contracted anywhere in the UK. However, in some places there is a higher chance of contracting the infection. The areas of highest incidence are the south of England and the Scottish Highlands. It is also common in North America, Canada, Scandinavia and much of Europe.
Remember to ask the key question from medical school when taking a history – 'where have you been and what have you been doing?'. This focuses us on the important aspects of a good travel, social and occupational history. Lyme disease is more common among certain groups who spend a lot of time in the open countryside such as walkers, campers, forestry workers and vets. Nevertheless, it can be contracted in residential gardens and city parks – a high profile case was that of the England rugby player Matt Dawson, who was thought to have contracted Lyme disease in a London park.
Click here to read the full article and download your certificate logging 2 CPD hours towards revalidation
Not a Pulse Learning member? Click here to join and gain access to over 400 CPD modules
Complete relevant Infectious disease CPD modules on Pulse Learning by registering for free, or upgrade to a premium membership for full access at only £89 a year.