It's been a truly awful year, but to lighten the mood, we are giving out awards to those who managed to make it that little bit worse….
---
THE MICHAEL GOVE 'WITH FRIENDS LIKE THESE' AWARD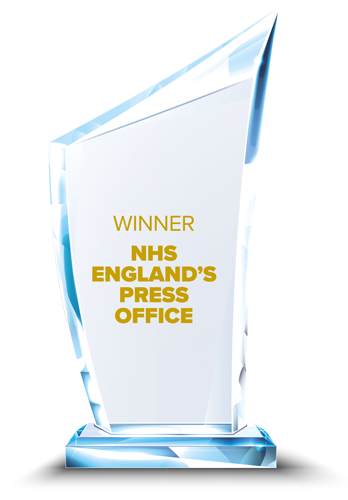 Media offices normally try to promote positive stories about their organisations and workforce in the press. Sounds sensible, doesn't it? It boosts reputation and morale – something you might say is needed during a pandemic.
But GPs learned this year that such logic does not apply to the media team
at NHS England. In fact, it went for the completely opposite approach and made a strong effort to plant a negative story about GPs in the press – by alerting newspapers that GPs were not doing enough to offer face-to-face appointments.
Practices have spent months totally reorganising the way they run to keep patients safe, switching to 'total triage' and offering more remote appointments on the advice of NHS England. The last thing GPs needed was the media being sent a press release by NHS England, saying, don't worry, they will be taking action against any GPs that, erm, heeded their advice.
---
THE TRUE SPIRIT OF CHRISTMAS AWARD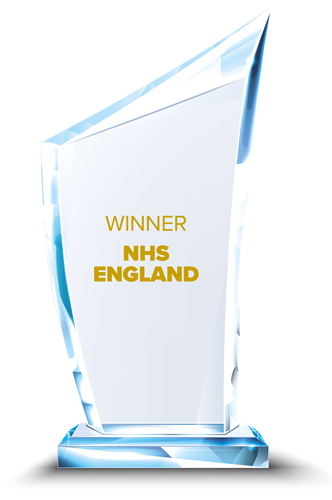 NHS England is threatening to run away with these awards. It played an absolute blinder when it released its draft service specifications for the network contract DES over the Christmas holidays at the end of 2019 – the day before Christmas Eve, to be exact.
This meant GPs started a new year with a new headache, which they didn't know they had until several days later when the penny dropped (just as hangovers were subsiding). The consultation was lacking details on funding but clear about high workload increases – including 'at least' fortnightly visits to care home residents by GPs.
It was almost as though NHS England was trying to rush through complex changes and hoping they would not be scrutinised. Unbelievable. At least GPs were given a chance to respond to the consultation – a whole three weeks.
---
THE DONALD TRUMP BOASTFUL ACHIEVEMENTS AWARD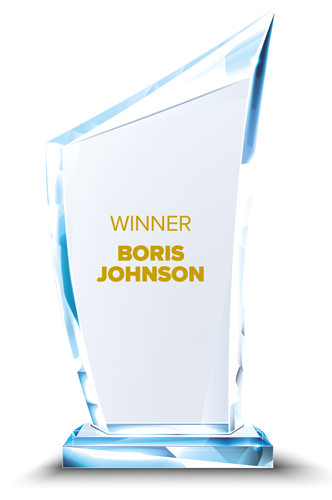 It is never sensible to brag about an achievement before you've achieved it. But our Prime Minister seems to think that just saying something will happen, means it will (see also: guarantees to 'Get Brexit Done'). When he claimed in May that England would soon have a 'world-beating' test-and-trace system in place, many were sceptical. They were swiftly proved correct.
Problems arose soon after the launch of NHS Test and Trace, which cost £10bn. First, there was no tracing app, then came reports of call handlers having little work – and now contact tracers are unable to reach around 20% of people. As of October, some 15% of test results were not reaching people within the target 24 hours.
Meanwhile, just getting hold of a test has caused problems for GPs; some have had to stay off work and isolate when they couldn't order any. Despite this hassle, at least GPs have the festive season to look forward to. Back in July the PM promised a 'significant return to normality' by Christmas.
---
THE JOSE MOURINHO THROW SOMEONE ELSE UNDER A BUS AWARD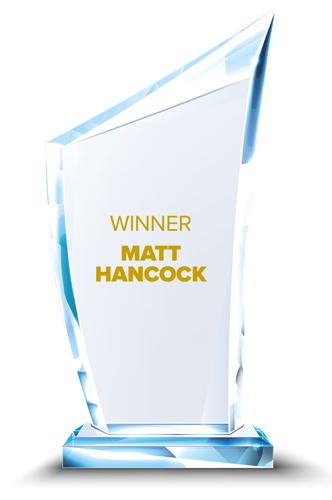 When you're in the middle of a pandemic, what's a sensible thing for a health secretary to do? Dismantle the country's public health body? Oh no he didn't! (Oh yes, he did.) The reason behind Matt Hancock's decision to replace Public Health England with a new UK-wide body was to 'give ourselves the best chance of beating this virus once and for all'. The news came shortly after it was revealed there was a flaw in the way PHE was counting Covid-19 deaths. Doctors smelt a rat. PHE is an executive agency of the Government, under its control.
Former GP and ex-chair of the Health and Social Care Select Committee Dr Sarah Wollaston accused Hancock of using PHE as a 'scapegoat' after cutting the body's funding, while the BMA said 'we must absolutely not allow PHE and its staff to shoulder the blame for wider failings'.
The new National Institute for Health Protection has already begun work, but won't launch until spring 2021. Crucially, that leaves a decent amount of time for more government errors to be blamed on PHE.
---
THE BLUE PETER BADGE AWARD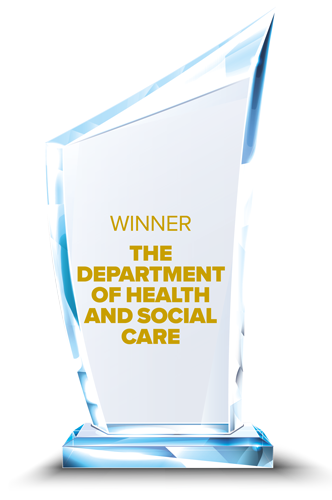 The rush by GPs to secure PPE has felt like an episode of Blue Peter. Thanks to the Government's haphazard approach to supplies, GPs have relied on donations from dentists, patients and local businesses. By the end of March an emergency hotline had been set up by the Department of Health and Social Care. But within days it was telling GPs to go to their usual suppliers. Then faulty face masks were supplied by the DHSC and had to be destroyed. The online emergency portal was later rolled out – but not until the end of May and limits were placed on orders. Now the DHSC says it will provide practices with all the PPE they need through the portal, but deliveries will take five days rather than the originally planned 48 hours. Sadly, there are none they made earlier.
---
THE TOBY YOUNG AWARD FOR MAKING FRIENDS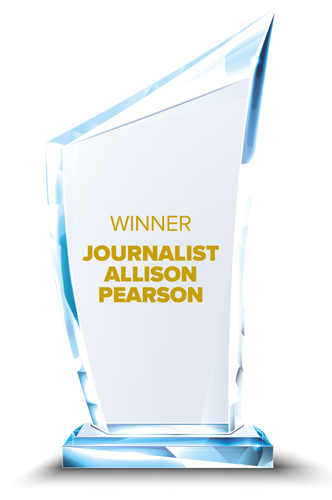 Journalist Allison Pearson will be lucky if she ever gets a GP appointment again, after making herself an enemy of the profession. Which is a shame as she seems to have a severe case of 'crock-of-shit-itis'. Throughout the pandemic she has claimed in her column and on social media that GP practices have been closed and that GPs are 'lazy and doing almost nothing'. Although GPs, the RCGP and patients have corrected her, she has continued to make the remarks.
We predict this could mean that her assertion about closed GP practices might end up coming true – but just in relation to her own appointments.
---
THE GENUINE HEROES AWARD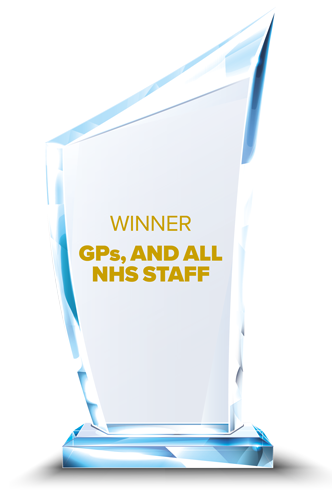 'Well, at least it can't get much worse' is a common refrain at the end of every year. But 2020 has absolutely pissed all over every previous utterance of this.
Even so, there have been positives. Chief among these is the conduct of all health staff, including GPs (despite anything the aforementioned Ms Pearson might say).
Pulse's 'Unsung GPs' feature in September showed how individual GPs have been performing above and beyond the call of duty. But realistically, this applies to pretty much every one of you. Overnight, you changed the way you work, putting yourselves in harm's way to continue providing care for patients and often with very little thanks.
So for that, we thank you.