Exclusive UK scientists researching potential Covid-19 treatments in primary care settings have not written off the controversial antimalarial drug hydroxychloroquine, despite disappointing results in hospital trials.
Although the University of Oxford's PRINCIPLE trial started off investigating hydroxychloroquine when it launched in March, it has since moved on to researching a number of other drugs.
This followed the MHRA's suspension of recruitment onto UK hydroxychloroquine trials – in line with WHO advice following concerns about adverse effects in some Covid patients – in mid-June.
This followed a US study published in the Lancet suggesting a higher mortality rate in Covid patients who had been treated with hydroxychloroquine.
But the following month, the Lancet study was retracted, after its authors said that they could not 'vouch for the veracity of the primary data sources'.
In an exclusive interview, the lead investigator on the PRINCIPLE trial Professor Chris Butler – a practising GP from South Wales – told Pulse he was personally 'surprised' at the MHRA's decision to suspend all trials.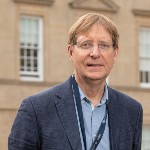 He said: 'The decision to suspend that arm of the trial was based on research in hospitalised patients, some of which was highly questionable, and in any case, may not have been that relevant to low-dose, short-duration use in patients with less severe Covid infection managed in the community.'
The Department of Health and Social Care subsequently said that the UK trials containing it could continue. However, the PRINCIPLE trial did not resume the hydroxychloroquine arm, because by then, its researchers were working with the antibiotic azithromycin and had plans to introduce doxycycline.
Meanwhile, trials focusing on hydroxychloroquine in the treatment of hospitalised patients with severe Covid symptoms found it had 'no effect'.
Despite this, Professor Butler – who is also clinical director of the University of Oxford's Primary Care Clinical Trials Unit – has told Pulse there may still be potential for hydroxychloroquine in primary care treatments of Covid-19.
The early findings from the PRINCIPLE trial will be pooled with other hydroxychloroquine research from across the globe, working alongside the Bill and Melinda Gates Foundation, Professor Butler said.
He told Pulse: 'Just because the hospital studies have proven that hydroxychloroquine is not beneficial, it's a different question that we had in primary care. Because ours was about early treatment in the community.'
According to Professor Butler 'it's a bit of a heavy lift, for a drug like hydroxychloroquine to start saving lives when people are on death's door'.
He stressed that even if this meta-analysis ends up showing that it is not effective at an early stage of Covid treatment either, 'proving the negative is very important'.
Professor Butler said of the discontinued trials: 'That information is not lost, it will be useful. That evidence will be brought to bear on treatment of Covid, so it's not wasted… It's going to be out there informing care, one way or the other.'
The PRINCIPLE trial is still ongoing and recruiting GP practices, having recently passed 1,000 participating practices.