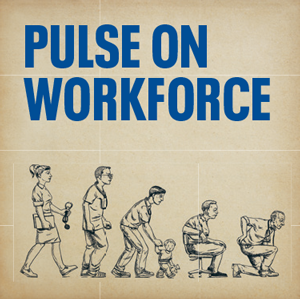 Exclusive About one in three medical school students end up working in general practice, a Pulse investigation has found.
Pulse mapped the progress of about 7,800 medical school students who started medical school in the UK in 2012, as they are the latest to have qualified as fully trained GPs.
While there are several caveats around non-linear progression for students and trainees, the analysis revealed that around a third of this cohort had gone on to become fully trained GPs as of August 2022.
A total of 6,942 trainees were matched to individual foundation programmes in 2017 and 3,450 accepted GP specialty training places in 2019.
RCGP data obtained by Pulse showed that 3,180 achieved CCT in 2021/21, with roughly 85% being UK graduates.
The NHS long-term workforce plan, published on Friday last week by NHS England and the Government after multiple delays, committed to increasing GP specialty training places by 50% to 6,000 by 2031/32, with the first 500 extra places becoming available from September 2025.
It went on to highlight the need to grow GP specialty training places by 45-60% by 2033, which will come from a 'a bigger pool of doctors' resulting from the pledged doubling of undergraduate medical school places.
The strategy also committed to ensuring that all foundation doctors have at least one four-month placement in general practice by 2030/31, and GPs in training will be able to spend their full three years in primary care settings.
Professor Azeem Majeed, head of the department of primary care and public health at Imperial College London, said: 'One in three medical students going into general practice is a reasonable figure. But it's also important to focus on retention.
'Many GP Registrars do not go into roles as salaried GPs or GP partners at the end of their training, or work only a small number of clinical GP sessions. The NHS needs to make the role of being a frontline clinical GP more attractive to rectify this.'
Dr Richard Vautrey, clinical director at Central North Leeds PCN and former chair of the BMA GP committee in England and GPC UK, said: 'In order to increase the number of GPs it's vital that more medical students choose general practice as a career.
'The Government's failure to deliver on its promises to increase the number of GPs by 5,000 is at the heart of the unsustainable workload pressures experienced by all those working in general practice and of access issues for patients.
'Medical students need to see a much greater commitment by government to investing in general practice and addressing the negative rhetoric that undermines the value of GPs so that they can have greater confidence to commit to a career as a GP.'
Dr Dean Eggitt, chief executive of Doncaster LMC, said: 'At first glance it appears appropriate for one in three of our graduates to go on to be GPs assuming they stay in the UK.
'However, the current state of affairs suggests that the UK will continue to export doctors across the world, and as such, we will need to increase the number of juniors choosing GP for us to maintain basic function in the NHS.'
RCGP vice chair Dr Victoria Tzortziou Brown said: 'The evidence so far shows that the more exposure trainees get to general practice, the more likely they are to pursue it as a career.
'We need urgent action to support general practice so that trainees are excited about becoming a GP, rather than being daunted by the extreme pressures we're currently under. When general practice is properly supported and resourced, there is no career quite like it.'
Last year, a BMA survey found that 13% of trainees say they don't expect to work as GPs in future, which, if extrapolated, represents a loss of 433 potential GPs in England alone 'before they even start working'.
According to data from the Institute of Government, 21.6% of fully qualified GPs aged under 30 left in the 12 months leading up to December 2022 – up from 6.8% in March 2021.
In June last year, the RCGP predicted that nearly 19,000 GPs and trainees will exit the profession in a 'mass exodus' over the next five years, unless workforce and workload issues are urgently addressed.