GP suspended for 'outright lies' over Father Christmas claims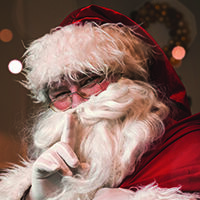 A GP has been suspended for dishonesty about the existence of Santa Claus, calling into question her fitness to practise.
Dr Amla Khan, a salaried GP in Nottingham, was visiting a local grotto when she told her six-year-old daughter the man in the red suit was the real Father Christmas.
Unbeknownst to Dr Khan, the Father Christmas impersonator was in fact an undercover GMC official tasked with weeding out lying doctors in order to keep patients safe.
A GMC spokesperson said: 'Dr Khan was fully aware she was telling outright lies. As we know, Father Christmas lives in Lapland and not the East Midlands.
'Patients can sleep safer in their beds now another lying GP is out of the surgery.'
A spokesperson for the Medicolegal Union said: 'This is obviously a ridiculous verdict. But it makes more sense than suspending a GP for, say, claiming they were promised a laptop.'
---
Johnson boosts morale by licking faces of monkeypox patients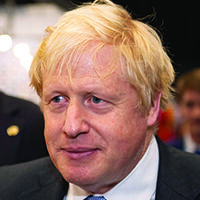 Prime Minister Boris Johnson has attempted to ease fears around a new pandemic by licking the faces of monkeypox patients.
Mr Johnson was visiting designated wards – which are currently out of bounds to everyone bar essential staff – and explained to doctors and security guards that rules don't apply to him.
He told Pulse Checker: 'Our success in preventing suffering and death from Covid began when I went around shaking hands with Covid-positive patients.
'I hope that me licking the faces of patients with monkeypox will once again set the example the public needs in order to prevent any future outbreak. Especially when the patients are young women who aren't my wife.'
The PM added: 'Hopefully we can all come together and focus on my heroic efforts instead of silly police investigations or Government-commissioned reports about No 10.'
---
Why won't GPs accept their place?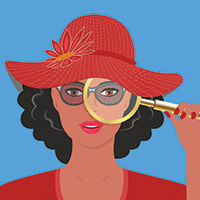 Guest columnist Alice Person wonders why GPs are complaining again about their workload, burning out, not being able to see their families blah blah, when the people who really matter are her and her close circle of friends.
A week ago, I was suffering from a sniffly nose, sore throat and headache. All I wanted was a GP to give me a home visit at a time convenient for me. When I was rudely told this wasn't possible, I offered to come in to the practice, but the dragon at reception told me that it was 'just a cold' and told me to call back if it got worse.
When I campaigned in favour of austerity, I thought it would only affect welfare and council housing, not services that I use.
Not that I blame the Government – the only people to blame are GPs themselves, and the time has come to make a stand against them. They've been refusing face-to-face appointments when I want them (pitifully claiming 'we have vulnerable patients who need the attention more'), they've been refusing to work on Sundays and they've been secretly poisoning us with the Covid vaccine for the past couple of years.
We have to demand more from GPs. I think Margaret Atwood was too optimistic in her utopian novel The Handmaid's Tale, but we can at least aim for such a society. And I would say the first stage is to capture all GPs and make them see me when I need them. After all, this athlete's foot isn't going to clear itself up, is it?
Alice Person is a columnist with the Telegraph, and is currently suffering from ouchy foot
---
Answers on a postcard
Our new quiz for those who are fluent in management speak
What did the Department of Heath and Social Care mean in this response to the health select committee's report on waiting times:
'Integrated care boards will exercise their functions to promote innovation in the delivery of health services, which will be complemented by the duty on ICBs to ensure health services are delivered in an integrated way where this would improve the quality of services and reduce inequalities of access or outcome'?
A The NHS will get the funding it needs to ensure that we are ready if there is another pandemic
B We will have national and local plans in case of another pandemic
C We just bloody love pointless reorganisations
Answer A. (Just kidding, it's C of course)