Send patients with long-term conditions to Rwanda, says Patel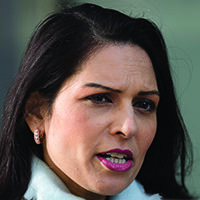 Home secretary Priti Patel has laid out plans for patients with long-term conditions to be sent to Rwanda because 'it's really nice'.
Ms Patel has announced that anyone whose treatment is costing the NHS more than £10,000 a year will be sent to the central African country 5,000 miles away because 'their health service is really good, probably'.
She told Pulse Checker: 'It's not because they are costing us money, or that we are appeasing people who believe in eugenics, or that we see them as a problem rather than as human beings.
'No, it's because we believe this is the best way to give them the support they need. Anyhow, aren't GPs always complaining about having to treat too many patients?'
When Pulse Checker suggested GPs went into the profession because they have compassion and humanity, Ms Patel replied: 'Sorry, what are these words?'
---
GPs to perform brain surgery as secondary care pressures mount
NHS England has asked if GPs are able to perform minor craniotomy to support trusts facing increasing demand.
In a letter to GPs across the country, NHS England said that as there is a shortage of neurosurgeons, GPs are best placed to help ease the pressure by taking on some minor surgery.
The letter read: 'Early spring is a notoriously tough time for NHS services and, although Covid is over, a number of neurology consultants are sick with Covid. We know that the only slack in the system is in general practice, so we are calling on GPs who have surgical experience and those with none to please step forward and volunteer.
'We are offering £12.50 per surgery completed. Please note that GPs who volunteer for this service will have to arrange their own indemnity.'
The BMA said it was reviewing the plans, and would advise GPs on whether to sign up in due course.
---
Have I got guidance for you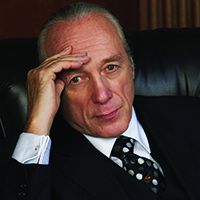 Pulse Checker columnist and private orthopaedic consultant Dr K Terrier-Morris shares some pearls of wisdom.
I've long thought that GPs need advice and guidance (A&G) from their superiors, so I'm glad the NHS sees things my way.
In this spirit, let me get the ball rolling by bestowing upon you a small drop from my vast fountain of knowledge:
1 It is worth investing the few extra hundreds of thousands of pounds in our offspring's education. It might prove the difference between an MRCP and, heaven forbid, an MRCGP.
2 The knee bone is connected to the thigh bone, and the thigh bone is connected to the hip bone (I have a full text of this pitched at GPs' level that is standard issue for A&G enquiries).
3 If you find yourself at a function with my friends and me (for example, if the Burlingham follows through with its threat to increase the diversity of its membership) you don't need to learn our special handshake . We only do it because, er, we understand the mechanisms of the body better than you.
4 Stop prescribing antibiotics for everything – the more antimicrobial resistance there is, the less we are able to use them to fob off our non-fee paying patients.
5 Make an effort when wearing work clothes – while a bow tie is essential, we can spot a clip-on a mile off.
6 If you have tried everything you can for a particular patient and nothing is working, do what we do – simply send them back to their GP.
Dr Terrier-Morris stresses that he wrote this article free as part of his lodge's charitable drive to help those less fortunate than himself