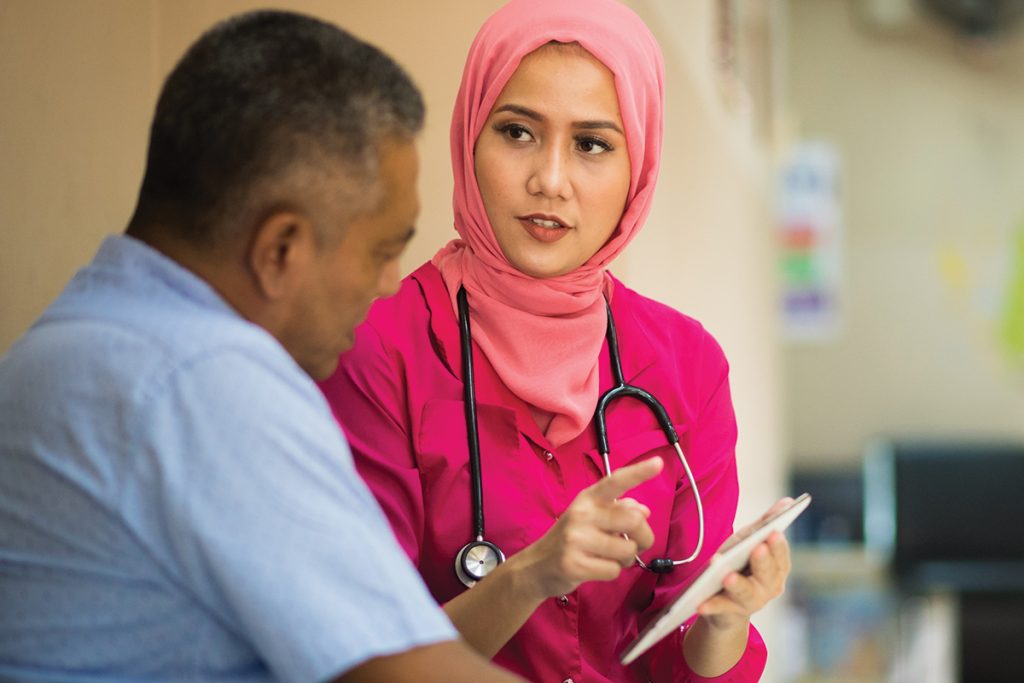 Dr Shaba Nabi explains how you can improve a key consultation skill
If you are managing 40 to 50 patient contacts per day, learning about shared decision-making is probably low down on your list of priorities. Or you may feel that you are a good communicator or trainer, and you already do it.
But shared decision-making can be a great tool for improving the current state of general practice. Not only are GPs burnt out and overworked, much of the work we do ends up being redundant: 30% of people don't take the medicines we prescribe;1 40% of people do not feel involved in decisions about their care;2 modifiable factors are responsible for 60% of deaths in this country; and 70% of NHS funding was spent on long-term conditions in 2012,3 a figure that is projected to rise to 90% by 2022.
Shared decision-making can help tackle all this. NICE defines shared decision-making as 'a collaborative process that involves a person and their healthcare professional working together to reach a joint decision about care'.
This is the direction in which we are moving. It forms part of NHS England's personalised care programme in the Government's Long-Term Plan.4 Mandatory online shared decision-making training will form part of the personalised care DES specification in the PCN contract. There are also legal implications.
We will look at what needs to be done in our systems to allow for greater shared decision-making, and how it is implemented in practice.
Click here to read the full article and download your certificate logging 1 CPD hour towards revalidation
Not a Pulse Learning member? Click here to join and gain access to over 400 CPD modules