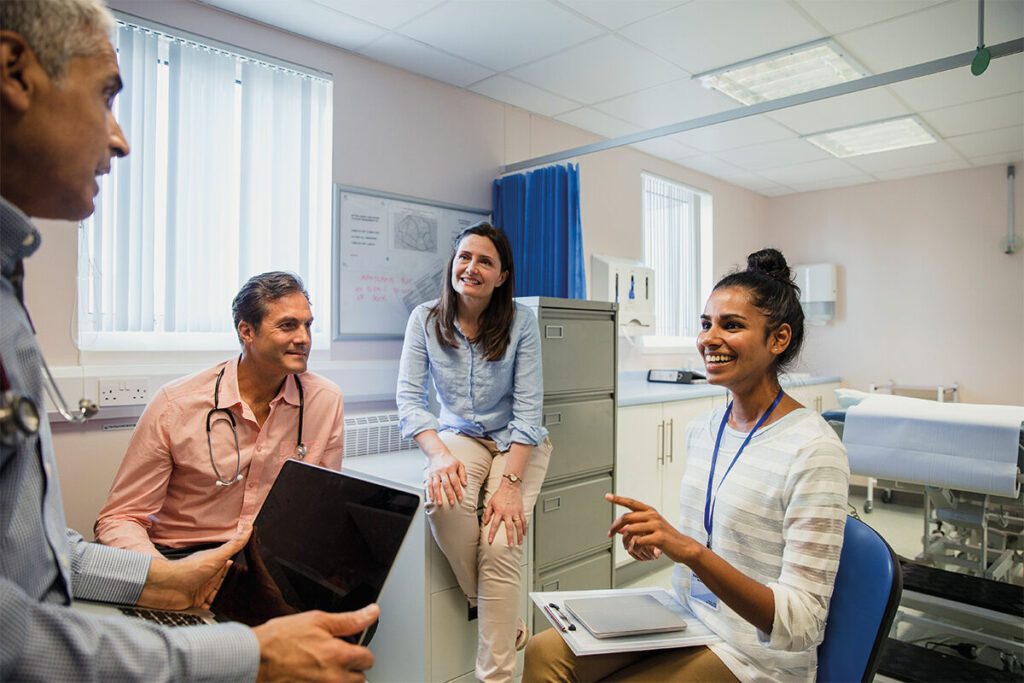 Key points
Consider an alternative title for locums such as 'associate GP'
Prepare a locum welcome pack – the BMA has a free downloadable template
Help locums to not feel isolated by ensuring they have a named contact to resolve queries and by involving them in some practice activities
Consider using locums to relieve workload not just with acute or routine consulting, but also with chronic disease management sessions or specific administrative tasks
Develop a good reputation as a practice among locums by being a reliable and reasonable employer who pays promptly – this will pay dividends in the long run
Dr Emma Nash is a GP partner in Portchester, Hampshire.
According to the National Association of Sessional GPs, approximately 28% of the UK's GP workforce are locums. So, it is helpful to know how to get the most out of these colleagues, for both the practice and for patients.
Pick the right title
For most GPs, being a locum is a positive career choice. It brings flexibility and variety, along with autonomy. Unfortunately, locums are sometimes referred to as 'just the locum', which does not engender respect or confidence in patients, and may mean some patients re-consult. Some locums prefer to be referred to as 'associate GPs' or similar – it is worth discussing their title when they are taken on.
Click here to read the full article and download your certificate logging 1 CPD hour towards revalidation
Not a Pulse365 member? Click here to join and gain access to over 400 CPD modules