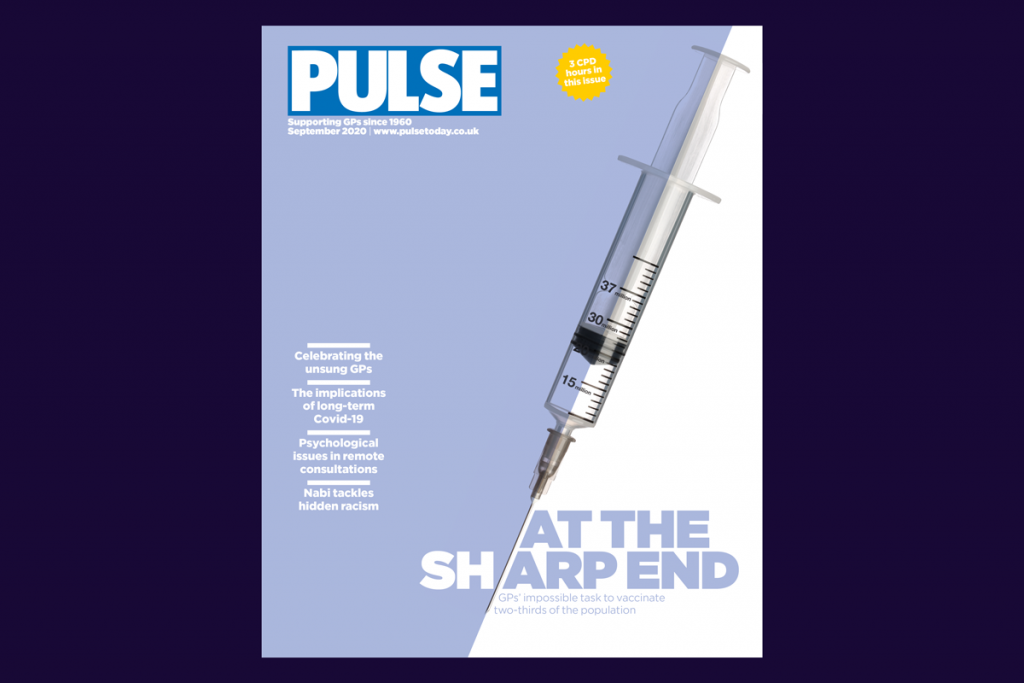 GPs have always been an innovative bunch. This year, you've shown us just how creative you can be when it came to delivering the biggest-ever flu vaccination programme.
Tasked with the bulk of the responsibility for immunising 30 million people – double last year's figure – practice teams have stepped up.
Factory line set-ups have been in place in some practices, with one-way, socially-distanced lines directing patients through a single entry, along corridors, into a treatment room for their jab, and back out through a separate exit.
In Worksop, plans were afoot to administer vaccinations on a door-to-door basis, after a practice identified streets and areas that are home to high numbers of at-risk patients. Practices in Manchester joined together to give drive-through vaccines at a leisure centre carpark, with nearby pharmacies picking up the slack and offering walk-in jabs for patients without a car.
Carparks were a popular choice for a makeshift flu clinic elsewhere, too. Nursing staff at a surgery in east London had been doing drive-through appointments for childhood immunisations in its practice's carpark, and the success prompted them to use the method for flu jabs, too.
A flu bus was touring rural Dorset, inviting people to hop on board for their flu vaccine if they weren't able to make it to the PCN's alternative clinic – at an airport hangar.
It's been a monumental struggle for many, with too few GPs and practice staff, too little time, insufficient space, scant resources… you name it. The downgrading of PPE for staff giving vaccinations, removing the requirement for vaccinators to wear single-use PPE like aprons and gloves, meant shaving valuable minutes off the time needed per patient.
But the time gained by not having to don and doff in the practice is swallowed up manyfold if, as NHS England suggested, GPs visit shielding patients at home to give them their flu jab.
There have been hold-ups in getting supplies, with Sanofi warning as early as July that it would be unable to deliver one-third of its stock to practices until November, two months into the programme.
Funding arrangements lacked clarity at the start, since QOF points for flu vaccination were doubled with no details on how points would be redistributed, nor whether the item-of-service fee would increase to cover extra costs.
And hiring airstrips, leisure centre carparks, and community buses doesn't come cheap.
Whatever resourceful plans GPs have put in place since the biggest flu jab programme in history was announced, they were proving to be useful as a dry run for the Covid vaccine.
After all, practice makes perfect.