Allie Anderson runs through the nominees for the biggest award in general practice
The past year has been incredibly tough for GPs. Yet amid an overhaul of the way they work, increasing patient demand and constant fears around their own safety, they have all performed heroics.
The General Practice Awards is the most prestigious awards for primary care professionals is a celebration of the profession, and all that GPs and their teams have done. It will honour just a few of the many who have gone above and beyond.
One of the highlights will be the GP of the Year award. From a high number of impressive entries, our judging panel was tasked with the unenviable job of whittling the nominees down to a shortlist of seven, whom we will spotlight over the following pages. We are also featuring the next generation of GP stars, with a look at the GP Trainee of the Year shortlist.
Tickets for the General Practice Awards 2021 ceremony will go on sale in mid to late September. Please go to generalpracticeawards.com for more information
GP of the Year nominees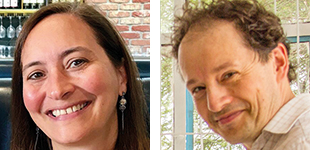 Dr Jeanine Smirl and Dr Julian Brown
The pandemic saw GPs jump into action to implement new ways of working and processes to help patients and GPs alike. Dr Jeanine Smirl and Dr Julian Brown epitomise the extraordinary efforts of their colleagues across the country, and are shortlisted separately for the award.
The Norfolk GPs were both instrumental in setting up the Covid Protect project, which provided emergency responses for the most vulnerable patients, targeting inequality and enabling access to practical help and advice to support safe shielding for tens of thousands of clinically extremely vulnerable patients.
The project included a digital platform for shielding patients to self-monitor and report health and wellbeing concerns or request advice, ensuring rapid escalation as needed. It also addressed health inequalities by proactively directing resources to support digitally disadvantaged people and those living in the most deprived areas, with regular telephone support.
Among patients who engaged with the project, there were significantly fewer confirmed Covid cases, hospitalisations and deaths.
In addition to the Covid Protect project, Dr Smirl and Dr Brown have been pivotal in Protect NoW (Norfolk and Waveney), which addresses cancer screening, vaccine uptake, waiting lists, long Covid and pre-diabetes in the region.
Dr Brown provided much of the coding expertise to identify at-risk cohorts and to ensure those with clinical need were offered an opportunity to participate in these health promotion projects. Dr Smirl led a project to prevent vulnerable patients being unsafely discharged from hospitals into care homes, instead only discharging patients after a confirmed negative Covid test and seven-day quarantine.
Later in the year, Dr Smirl personally administered hundreds of vaccinations and visited a local mosque to encourage vaccine take up among hard-to-reach communities. All this was done on top of her many practice sessions – up to 11 per week – and work as clinical director for 240,000-patient Norwich PCN and clinical adviser to the CCG. Dr Smirl is also a champion to the STP leadership team and helped steer it to ICS status, and jointly runs a consultant-led day procedure unit for patients with cataracts.
Even with so much on her plate in the past year, she still carved out time to finish a mini-MBA from Yale University.
Dr Brown has supported the work of the Primary Care Diabetes Society to build risk-stratification tools into the diabetes element of the new digital platform. Practices can use this tool, alongside data from evidence of adverse Covid-19 outcomes among people with diabetes, to identify patients at greatest risk. This will support prioritisation of patients as services are re-established post-Covid.
What others say
'Dr Smirl is passionate, dynamic and resilient – she is always the last GP to leave the building. She is a leader by what she does and what her values are. She is an excellent and curious clinician as a GP, who relentlessly works to resolve her patients' needs, approaching her work focused on patient outcomes.'
'Dr Brown's understanding of the potential for data to enhance patient care is inspirational. He is also keen to listen to colleagues and take on board their ideas, as well as feedback from patients. Despite being the incredible innovator behind this important work, he enjoys sparking off colleagues, adapting project ideas as a consequence.'
What Dr Smirl says
'I strongly believe that good leadership saves lives. The pandemic has put this in sharp perspective and has magnified health inequalities and vulnerabilities. I have been working harder than ever before with some amazing colleagues across Norwich, Norfolk and beyond. This recognition is a real boost which will enable me to keep going.'
What Dr Brown says
'I normally go out to Tanzania four times a year to set up diabetes clinics and undertake GP training out there, but was unable to get out due to the Covid-19 crisis. That allowed me to focus on supporting vulnerable patient groups in Norfolk. I can't take all the credit myself as it was an amazing team effort and something I was very proud to be part of.'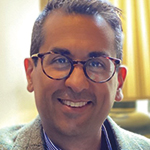 Dr Carter Singh
Nottinghamshire GP Dr Carter Singh is no stranger to public recognition, having been awarded an MBE last October for his dedicated service to vulnerable groups in one of the most deprived communities in the country during the pandemic.
His specialist interest in learning disability has led him to oversee the care of more than 150 LD patients at his practice. When Covid-19 hit, he developed innovative procedures for local LD care homes to minimise infection risk to patients and staff. Working closely with care home staff on the frontline, he adapted daily activity, diet plans and infection control measures to reduce the impact of the pandemic on patients' quality of life.
Also recognising the health inequalities among local minority ethnic communities – and following the Covid deaths of colleagues and friends – Dr Singh made several health information videos in Punjabi, to encourage people to take part in Covid research, among other calls to action.
These videos also tackled trends Dr Singh had identified, like a reduction in presentations of myocardial infarction to health services, a sharp increase in domestic violence, high prevalence of Covid-related mental health problems, social isolation, and fewer patients presenting with possible cancer symptoms.
They have been viewed tens of thousands of times, and Dr Singh has also appeared on local and national media to promote awareness of wider health issues during the pandemic.
And his work for marginalised communities extended to campaigning to reduce health inequalities among minority ethnic healthcare workers. Having joined the BAME Primary Care Leaders Group, Dr Singh has helped identify Covid risk-mitigation strategies for frontline staff.
He has also boosted awareness of the disproportionate impact of Covid on minority ethnic NHS staff in his roles as vice-chair of Nottinghamshire LMC, and an RCGP council member – including sitting on the college's equality, diversity and inclusion subgroup and the BAME task and finish group – as well as through his active social media presence.
What others say
'Dr Carter Singh is a truly exceptional individual, who has demonstrated leadership, imagination and innovation in adversity, particularly delivering consistent and thorough patient care during the Covid-19 pandemic.
'His dedication, compassion and contribution to his community and his most vulnerable patients goes beyond his day job.'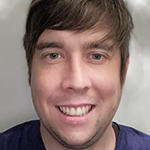 Dr Christopher Griffin
As medical director of Milton Keynes Urgent Care Service, Dr Chris Griffin transformed the out-of-hours provision from what was referred to as 'a muddle' to a smooth-running and efficient service.
He implemented a novel system whereby the patient's first point of contact is a healthcare assistant, who takes and records observations and triages the patient to the most appropriate clinician. All the while, high levels of patient care were the priority.
In a shift from how OOH services were running at the time, Dr Griffin implemented NEWS2 and POPS scoring, working with the clinical systems support team to create service-specific templates to streamline the transition. In addition, he helped to devise and roll out protocols for certain injuries and conditions.
Dr Griffin has also found time to turn his focus to the out-of-hours service's pharmacy. He ensured that all acute and patient group direction medications are set up electronically and catalogued meticulously, minimising the risk of errors and reducing workload for staff.
Simultaneously, he led the local Covid-19 hub, ensuring the service was staffed and managed and that patients were dealt with safely.
Moreover, Dr Griffin oversaw the repatriation and care of hundreds of UK nationals coming back to the country from Wuhan at the start of the pandemic. Under his leadership, returning travellers were swabbed and cared for, and he also organised doctors, nurses and HCAs to staff the service and cover the hotel that housed the quarantined guests. On occasion, he was onsite at 5am, while also maintaining the normal out-of-hours clinic.
What others say
'Chris goes way beyond what is expected of any doctor, both for his patients and his team. He is completely selfless; where support is needed he always gives it 110%. He does his job, which is more a way of life for the greater good and always striving for better patient care.
'In my 20 years in the NHS, never have I seen a team that supports a GP in the way that his team does, because of the utmost respect that they have.'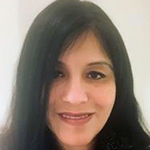 Dr Harsha Master
With secondary and acute care focusing their efforts on critically ill hospitalised patients during the pandemic, those with milder infection yet lasting complications could find themselves overlooked. In response, Hertfordshire GP Dr Harsha Master spearheaded a team of healthcare professionals to design and develop a new multidisciplinary Covid-19 rehabilitation pathway.
The aim was to deliver coordinated, holistic care involving both medical assessment and rehabilitation, working closely with colleagues in social care, acute hospitals, mental health and the voluntary sector.
This was done at pace, against a background of considerable uncertainty, and with little national guidance. She also advocated for symptomatic patients without a confirmatory Covid diagnosis to be able to access services.
Recognising that patients with post-Covid complications often present with multiple, complex symptoms that can remit and relapse, Dr Master set up a virtual weekly meeting to discuss these complex patients. She ensured that colleagues from a range of disciplines were represented, including occupational therapy, physiotherapy, pulmonary rehabilitation, chronic fatigue, speech and language, dietetics, mental health, clinical psychology and general practice.
A rehabilitation coordinator was commissioned to organise care more effectively. To ensure her patients could access specialist input when needed, Dr Master developed new, strong links with local secondary care teams, enabling faster access to investigations and assessment.
In the pandemic's early days, a local audit across secondary care predicted that 69% of Covid patients would have rehabilitation needs.
When the pathway was launched in August 2020, the nature of those needs remained largely unknown, so Dr Master worked continuously to adapt and tailor the project in line with evolving understanding. To date, the service has triaged 668 patients, 65% of whom have received therapy.
Initial service evaluation among a cohort of these patients demonstrated that two-thirds of patients have already gained improvements in EQ5D quality-of-life scores.
What others say
'Dr Master has worked constantly to adapt and refine the project. Her coordination of patients' treatments is proving vital to their care and recovery, and aspects of the models of care she helped develop have been successfully transferred into and adopted by other practices and regions.
'Embedded through all this has been the motivation to constantly improve, learning from other teams and patients.'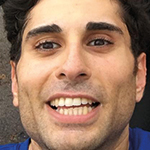 Dr Hussain Al-Zubaidi
Clarendon Lodge Medical Practice in Leamington Spa has seen some innovative changes in the past year, thanks to the forethought of Dr Hussain Al-Zubaidi. With the Covid pandemic transforming the way clinicians interact with patients, Dr Al-Zubaidi responded by designing and building two mobile apps to improve patient access.
This yielded a near-threefold increase in traffic to the practice's website – which Dr Al-Zubaidi also upgraded – and resulted in a quarter of all patient contacts being conducted online.
Patient feedback was overwhelmingly positive, but staff also benefited from Dr Al-Zubaidi's digital solutions, which enabled them to work remotely when needed. He created and implemented several standard operating procedures, filming them too so busy GPs could learn new protocols and processes quickly, and reducing practice workload.
A particular highlight of Dr Al-Zubaidi's work has been leading a research project to explore variables that impact on demand on primary care. He used his research data to build a forecasting tool that enables the practice to predict patient demand with greater accuracy and allocate resources accordingly. Not only did the tool allow the practice to significantly reduce its locum costs, but it also decreased workload for other staff by optimising work patterns.
However, it was Dr Al-Zubaidi's passion for the wellbeing of patients and colleagues that stood out for award judges. Driven by a strong belief in lifestyle medicine, he created and leads the UK's first GP-based fitness club, which promotes improved physical and mental health and brings together staff, patients and the wider community for weekly fitness and support groups.
In July last year, he formed a running and walking group aimed at getting patients active to boost their mental health. Dr Al-Zubaidi is now a regional leader for Run Talk Run, an international social movement that increases accessibility to mental health support through running and walking peer support groups.
What others say
'The local mental health trust has strongly supported this fantastic initiative. Hussain has nurtured a great sense of group spirit, which has meant the group members provide support for each other. Overall, Hussain is a compassionate and confident GP who strives to do the best he can for his patients.'
What Dr Al-Zubaidi says
'I had already started digitalising processes at the practice, but the rate of change had to exponentially increase in order to meet the Covid challenge.
'Launching Run Talk Run, the community walks and the practice fitness club have been the most rewarding aspect of the last year. Seeing people's journeys to better health has given me the fuel on long, gruelling duty doctor days. The groups have been a huge positive for me personally during difficult times.'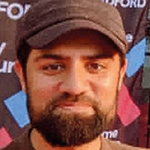 Dr Sohail Ahmed
When Dr Sohail Ahmed became a GP partner at Caritas Group Practice in Halifax, it had – in his colleagues' words – 'no leadership, management or clinical structure'. With team support, he has not only brought the practice back from the brink from of collapse, but turned it into a thriving business.
Shortly after the emergence of Covid, Dr Ahmed set out his 'Vision 2021' for the practice, involving new technology, redefined mission and values, a new patient feedback process, engaging with the community and creating internal solutions to support staff in their work.
Dr Ahmed designed the practice's website from scratch, introducing online resources and digital consultations, and building a patient-friendly social media presence. He took responsibility for handling complaints, developing the patient participation group and finding innovative ways to engage patients, such as newsletters and an online Q&A.
Under Dr Ahmed's leadership, the practice – which spans three sites with diverse patient populations – has received Mindful Employer, Disability Confident employer and Pride in Practice accreditations, as well as being recognised as veteran friendly.
He demonstrated commitment to staff wellbeing during the pandemic by introducing a welfare officer and regular staff welfare checks, as well as morale-boosting initiatives like the 'staff champion' award and social events.
Clinically, he has focused on end-of-life care and complex/vulnerable patients, collaborating with community organisations and other health services to review these patients monthly and optimise their care. Dr Ahmed also volunteered on the British Islamic Medical Association's Lifesavers programme, delivering lifesaving skills virtually throughout the pandemic.
A community-minded GP, Dr Ahmed is vice-chair of local action group, Bradford 4 Better, which has provided support during the Covid crisis.
What others say
'General practice is about teamwork and collaboration between many different professionals and teams. It is rare to be able to say that an individual has been responsible for the survival and continued existence of a practice. This is without a doubt the case for Dr Ahmed.'
What Dr Ahmed says
'During these turbulent and uncertain times, general practice has been a constant pillar for communities, providing not only healthcare but also much needed hope and inspiration. Any award represents my team for their tireless efforts. We have a long way to go on our journey, but this nomination helps to reassure us that we are steering in the right direction.'

GP Trainee of the Year
Dr Devina Maru
Dr Devina Maru is the first trainee in the RCGP's history to be selected as a clinical champion, working to improve outcomes for deaf people. In collaboration with NHS England, NHS Improvement and the Royal National Institute for Deaf People, she created GP resources to support implementation of NICE guidelines and NHS Accessibility Quality Standard and Guidance across the UK. Dr Maru sits on various committees and working groups. She was invited to 10 Downing Street in recognition of her contribution to medical education, training and policy for junior doctors and was selected to speak at the House of Lords event on Women in Leadership. 
Dr Amina Al-Yassin
During her year at her north-west London practice, Dr Amina Al-Yassin focused on health and wellbeing for staff and patients. Having identified a lack of childhood obesity services in Brent, she worked with community dieticians and the Brent public health consultant on an online intervention tool. For staff, she launched a wellness group, developed a staff garden area behind the practice, started a book club and library at the practice, and ran social events. Her enthusiasm, kindness and energy were described as 'inspirational'. 
Dr Johnny Stewart
Quality improvement projects, primary care research fellowships and advocating for GP colleagues and trainees have kept Dr Johnny Stewart busy in the past year. He brought the Next Generation GP programme to Northern Ireland and launched a GP trainee newsletter during the pandemic, as well as leading on the NI arm of the Novavax Covid-19 vaccine trial. These achievements are all the more remarkable given Dr Stewart's own life-threatening illness and need to shield during part of his training. 
Dr Amy Dehn-Lunn
Taking on senior-level responsibilities helped Dr Amy Dehn-Lunn shine as a GP trainee. She produced national standard operating procedures for general practice in the context of Covid, while training as a GP and participating as a clinical fellow to the national medical director in her attachment to NHS England's primary care team. Dr Dehn-Lunn was the principal author for each of the four versions of the SOPs as they were updated in response to changing circumstances.
Dr Oluwatoyosi Adeniji (Dr Toyosi)
Working in secondary care, Dr Toyosi has supported international GP trainees' transition into the NHS and helped develop an induction programme. She is also a GP registrar placement rep for the East Midlands, delivers sessions on unconscious bias to NHS managers and created an abbreviations app for new international doctors and students. In addition, she passed both her RCA and AKT membership exams and completed an executive leadership course. 
Pulse survey
Take our special survey on Covid vaccine mandate to potentially win John Lewis vouchers worth £100