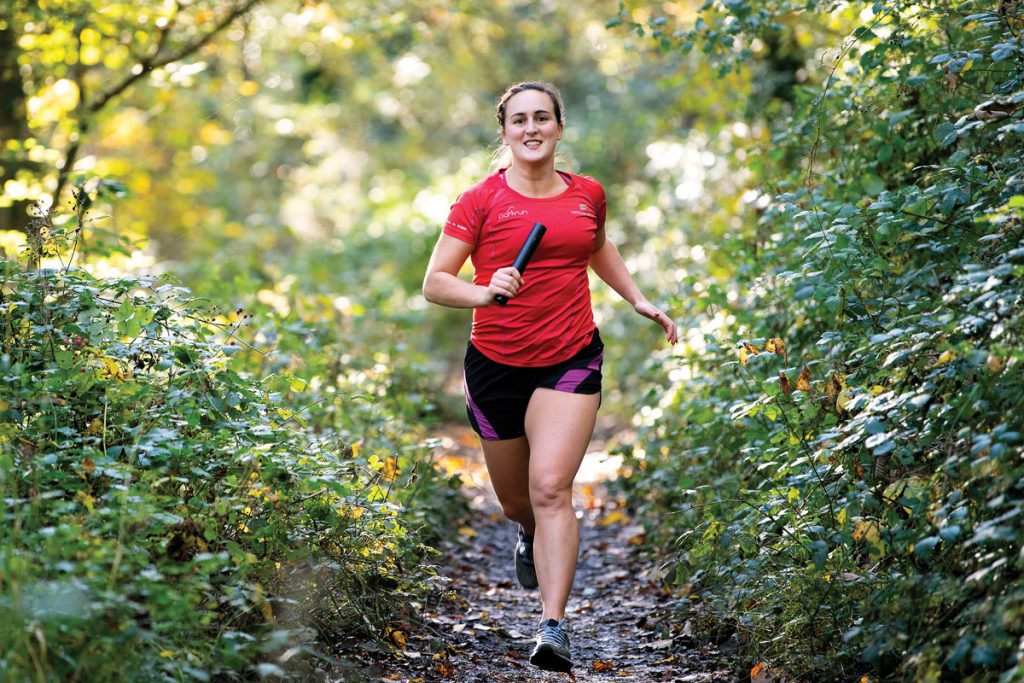 Dr Laura Gush on how she kept GPs active after the London Marathon fell victim to the pandemic
Sunday 5 April 2020
Many runners were despondent when the London Marathon and other races were cancelled, having trained through a stormy, wet winter for their spring events. I decided to post to a Facebook group of likeminded healthcare professionals who derive their resilience from physical activity, to suggest a virtual marathon relay. I expected four or five takers – but 35 signed up.
I qualified as a personal trainer alongside locuming in my F3 year. I was surprised at the level of anatomy and physiology knowledge required and my my medical background certainly helped. I use my qualifications as a personal trainer with a handful of clients although I mostly use the knowledge for my own physical training, and in my work as a GP.
Monday 13 April
Monday is my day off from general practice. I divided my marathon runners into three teams, aiming for a bit of friendly regional competition – which in itself was no easy task due to staunch southern/northern allegiances. I worked out approximate start times for each runner, based on my knowledge of the likely paces of the people before them. The concept was to run your leg of the race, then tag your next team member on the group page.
There's quite a bit of crossover between being a GP and a personal trainer in terms of motivational interviewing and SMART goal setting, as well as nutrition and physical activity. I keep a yoga mat in my consulting room, and demonstrate stretches and exercises for common musculoskeletal complaints, and have a bank of trusted YouTube videos to recommend to patients.
Sunday 19 April
I woke early to set everything up for my alternative marathon, then saw off the first runners in each team with a Facebook Live video. Competition was fierce, and despite a wide spread of backgrounds and abilities, the three teams all finished within four minutes of each other, each running roughly four-hour marathons. Imagine the elbows that would have been involved in a real-life relay with a sprint finish.
Pre-lockdown, I was a huge advocate of Parkrun, the free, timed 5k event that takes place in many locations each week. I set up the RCGP Parkrun link in my ST3 practice and got a group of more than 40 staff, family and patients to attend on my birthday one year. Many returned week after week. It's a fantastic, inclusive community, entirely run by volunteers, providing accessible physical activity, with a friendly social element. I hope it can return safely in the near future.
Monday 20 April
'When can we do it again?' came the chorus. It was a lot of work and yet I didn't take much persuading. The feedback was overwhelmingly positive, the team spirit and camaraderie so uplifting that I decided to run a whole Lockdown League. Over the next few months, we had 14 weekly challenges, with 120 participants in total.
Challenges included longest-held plank, highest-elevation run in 30 minutes, total weight squatted over a week, team steps challenge, team distance challenge with adjustments for different activities (on foot versus swimming, bike versus horseback) and a scavenger hunt. A challenge requiring a bit more imagination was to recreate an iconic sporting moment in a medium of your choosing; we had a black-and-white video re-enactment of Pheidippides in full Greek regalia dying after running the first marathon, some 80s-style catalogue models, and 'that' Paula Radcliffe moment.
Six hardy individuals completed every challenge I set over lockdown. Each week I came up with new ones, trying to include people from different geographical areas and different sporting backgrounds, and even members who were shielding in their homes.
July 2020
In July, as lockdown eased, we wrapped up and I sent trophies to the top 12. But we weren't ready to lose the team spirit we had built. The league brought together GPs and other health professionals and, in the words of one member, 'gave us a connection with others when we were feeling isolated'. So Virtual League 2.0 was born.
Jan 2021
We continue with monthly challenges, this time planning to complete the season where we started with a virtual marathon relay. You can find us on Facebook, at Sweaty Vertebrate Healthcare Professionals.
Profile: Dr Laura Gush
Roles
Seven-session salaried, soon-to-be-partner GP in Bridgend, South Wales;
qualified fitness instructor and personal trainer;
organiser of the SVHP Lockdown League;
contributing author to a health book;
marathoner, triathlete and ultrarunner
Related Articles
Stop making examples of doctors, BMA ARM tells GMC
29 June 2022