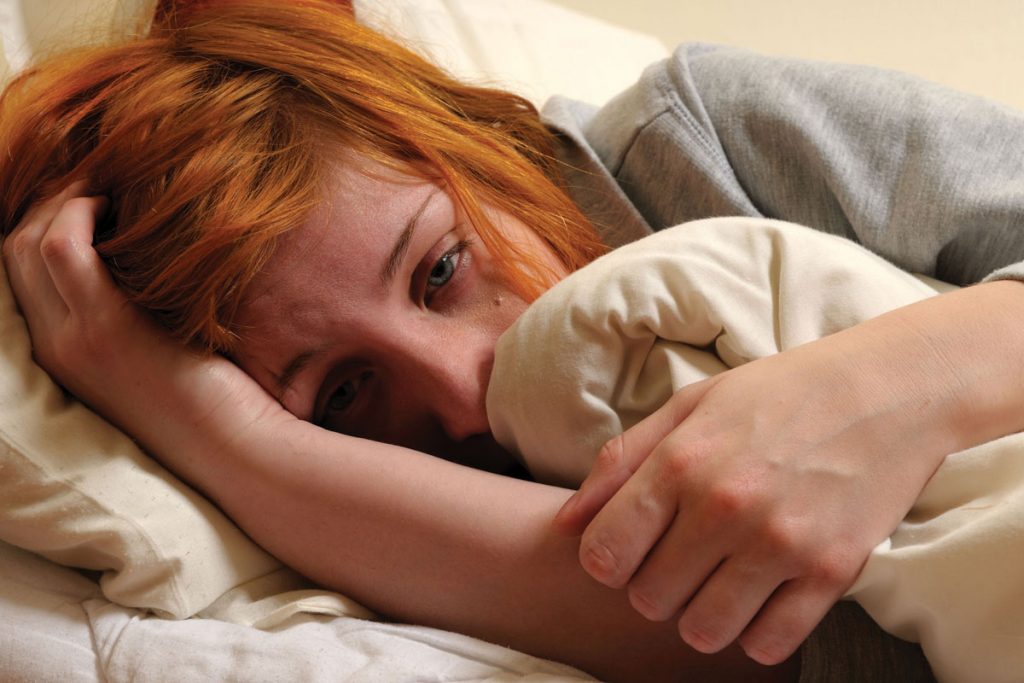 The first definition of the longer-term effects of Covid-19 has been published as new clinics are set up across England to receive GP referrals, finds Nicola Merrifield
More than two-thirds of GPs are thought to have looked after at least one patient with 'long Covid' but until recently it was never fully defined.
This changed at the end of October, when NICE released its definitions of the three stages of Covid-19. These include post Covid-19 syndrome – more commonly known as long Covid – applying to patients who have symptoms for more than 12 weeks, which 'can affect any system in the body'.
It says the syndrome usually includes 'clusters' of symptoms that may occur across cardiovascular, respiratory, gastrointestinal, neurological, metabolic, musculoskeletal, renal, dermatological, otolaryngological, haematological and autonomic systems. Psychiatric problems, generalised pain, fatigue and ongoing fever are also possible.
NICE is still working with the RCGP and the Scottish Intercollegiate Guidelines Network to develop full guidance on how GPs and other healthcare staff should manage people with longer-term effects of Covid-19. It is due by the end of the year.
In October, NHS England announced £10m to set up post-Covid syndrome assessment clinics. More than 40 are being set up, staffed by GPs and specialists, and they were due to take GP referrals from the end of last month.
In guidance released at the start of November it said professionals would 'provide physical, cognitive and psychological assessments of those experiencing suspected post-Covid syndrome, so they can be referred to the right specialist help'.
Clinics were set to start accepting patients 'by the end of November 2020'.
But GPs in more deprived regions or those with higher infection rates should not expect to see their more difficult circumstances reflected in funding levels for their local clinics.
NHS England said funding would be based on 'unweighted September 2020 GP registered populations'.
The rationale for this approach is that post-Covid 19 syndrome is thought to affect all ages. The guidance says the demographic of patients is also 'not well understood' so 'it is difficult to make needs-based adjustment'. It says funding has not been adjusted for regions with higher infection levels because 'rates are not static'.
GPs across the UK say they need better access to this type of service. In a snapshot survey of 300 GPs, conducted by the RCGP in September, 67% of respondents said they were looking after at least one patient with symptoms of Covid-19 lasting more than 12 weeks.
It also revealed only 23% of GPs had access to specialist clinics for ongoing Covid-19 symptoms. And around a fifth of respondents had seen referrals rejected by the clinics because the patient lacked a positive test.
NICE's definition should help ensure GPs are able to refer even without a positive test.
Derbyshire GP and RCGP clinical policy lead Dr Gail Allsopp, who has been working with NICE on the guideline, says: 'What really helps is that our patients in the community – who were never tested, but were clinically diagnosed – are included in the definition.'
Dr Allsopp stresses that despite the NICE definition specifying 12 weeks since initial infection, GPs should be carrying out investigations well in advance of that. The four- to 12-week stage of Covid-19 'is a really important area for GPs,' she says.
'In that period we need to work out if there is another cause for these symptoms. So if a patient presents with ongoing shortness of breath, we need to make sure we're not missing cancer, heart failure or another cause.'
She adds: 'The 12-week mark is just a point in time that says post Covid-19 syndrome starts. It doesn't mean you don't have ongoing symptoms at four or six or 16 weeks. This is a spectrum.'
NHS England's proposals for setting up clinics tell GPs to be alert to long Covid among all affected patients – those who have been hospitalised and those managed in the community.
New symptoms developing around six weeks after discharge or initial infection should prompt an assessment by GPs to rule out an alternative diagnosis. If long Covid is suspected, a screening tool should be used prior to referral to the post-Covid assessment clinic.
However, the guidance concedes the clinics will often just be the first step in assessing patients, rather than treating them. 'While some issues can be addressed immediately in the post-Covid assessment clinic if the right specialist is present, many patients will need further therapeutic input,' it says.
NICE case definitions for Covid-19 stages
Acute Covid-19 infection
Signs and symptoms of Covid-19 for up to four weeks.
Ongoing symptomatic Covid-19
Signs and symptoms from four weeks up to 12 weeks.
Post Covid-19 syndrome
Signs and symptoms that develop during or following an infection consistent with Covid-19, continue for more than 12 weeks and are not explained by an alternative diagnosis. It usually presents with clusters of symptoms, often overlapping, which can fluctuate and change over time and can affect any system in the body.
It may be considered before 12 weeks while the possibility of an alternative underlying disease is being assessed.
Source: NICE, RCGP and SIGN: Covid-19 guideline scope: management of the long-term effects of COVID-19, October 2020  tinyurl.com/NICE-postcovid19
Complete relevant Covid-19 CPD modules on Pulse Learning by registering for free, or upgrade to a premium membership for full access at only £89 a year.
Complete relevant Practice business and finance CPD modules on Pulse Learning by registering for free, or upgrade to a premium membership for full access at only £89 a year.