Pulse continues to receive examples of GPs and their communities rising to the challenges posed by the pandemic. Here are a few more to offer cheer amid the gloom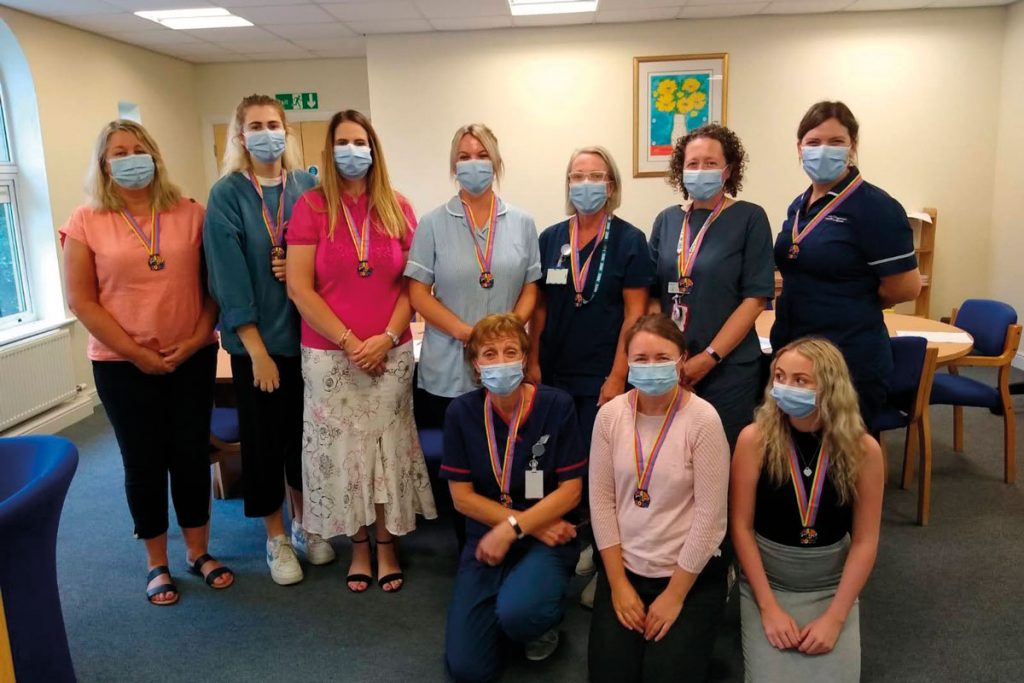 Historic houses and home baking offer a shot in the arm
GPs have had little choice but to be creative in offering flu clinics this year. The Government has launched the biggest-ever vaccination programme at a time when practices are having to implement social distancing.
In Hertfordshire, the Grange Surgery has had help from the local Childwickbury Manor, which offered free use of its historic grounds for a drive-in clinic after a call from the practice manager.
Dr Ozan Adali, a partner at the surgery, says: 'What followed was weeks of planning, led by our incredible and modest practice manager and the Childwickbury management. They assembled a small army of the usual flu clinic team of amazing nurses, healthcare assistants and the odd GP but also the cleaner, spouses and offspring of staff, volunteer drivers with gazebos, high-vis jackets and warm clothes on one of the wettest Saturdays for a while.
'A tractor had to transport a Portaloo from a soaked field (previously nominated as the drive-in site) onto the lawns of the impressive manor instead.'
The practice got almost 100% turnout of its over-65 population – 800 patients.
Meanwhile, in Liverpool, Dr Sinead Heneghan came in on a Saturday to make sausage and bacon sandwiches and deliver home-baked cakes to the 10 staff giving flu vaccinations, and acted as a runner for the staff – 'purely to keep up morale', says colleague Dr Laura Power.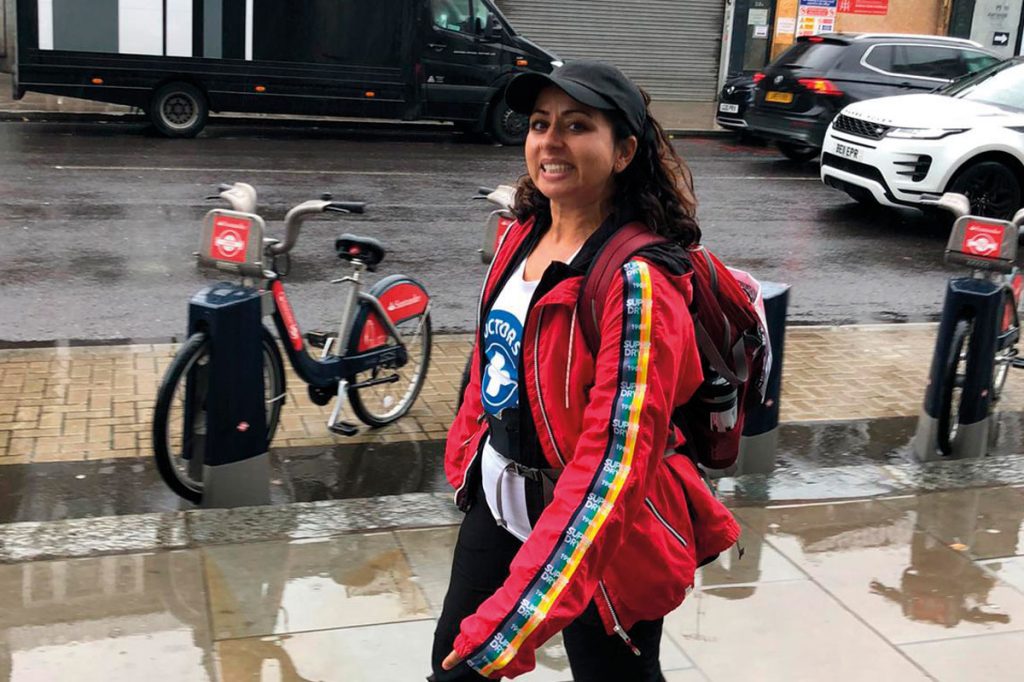 When you walk through the storm…
It's not been the easiest year for Dr Nikki Kanani. The NHS England primary care medical director has had to face the biggest public health crisis in over a century, so she could be forgiven for resting up in her spare time.
Yet she walked nearly 70 miles – well over double the marathon distance – after the actual London Marathon was cancelled this year. She raised almost £14,000 for Doctors of the World, a charity that helps people to access healthcare in the UK and overseas.
Dr Kanani walked from Tulse Hill in south London to Greenham Common in Newbury, Berkshire. 'This was the site of the refugee camp my dad stayed in for six months when he first arrived in our beautiful, inclusive country in 1972,' she says. 'He arrived at a time which feels familiar to now in some ways – toxic and divisive. But I believe we can show what we are really made of, by supporting those who support others.'
Unfortunately, the walk coincided with last month's storm yet, drenched but unbowed, Dr Kanani finished in just over 10 hours. You can still donate through: justgiving.com/fundraising/drnikki
Practice staff pay tribute to young patient in huge triathlon
The GPs and staff at Oaklands Health Centre in Holmfirth, near Huddersfield, recently cycled, ran and walked 3,810km between them to raise money for the Candlelighters Trust, which supported one of their young patients who sadly died of a brain tumour during lockdown. They chose 3,810km to reflect the length of the boy's life – 3,810 days.
Their efforts have raised £1,315. You can still donate at justgiving.com/fundraising/oaklandshealthcentre
Delivering support in a time of need
Pulse columnist Dr Ellie Cannon tells a story about some local heroes she met through social media. Natalia Salom, a resident in north-west London where Dr Cannon lives, tweeted at the start of lockdown in March that she was delivering hot food prepared by another local resident called Emma, for people who needed it. When a patient calling about a prescription told Dr Cannon in early April he only had food for the next two days, she contacted Natalia, who agreed to deliver food.
When Dr Cannon got back in touch with Natalia recently to thank her, she was told Natalia and Emma had supported the patient throughout lockdown. 'It's been a pleasure,' they said. 'Your patient is a wonderful person.'
Frozen cover earns GP celebrity status
At the start of lockdown, Nottingham GP Dr Jamie Parker wrote a cover of Frozen's 'Let it Go', titled 'Stay at Home'. It went viral, with tens of thousands of views.
This was one of 10 covers he wrote to 'help spread the word in a kind and gentle, non-threatening way'.
The message did get out there – Dr Parker appeared on TV on Sky and the BBC, and on Chris Evans' Virgin Radio show. He is now also a weekly guest on the BBC's Breakfast, raising awareness of Covid and GP-related issues.
He is using his newfound fame to support GPs: 'I have started using social media as well, with two of my recent tweets recently about GP practices being open receiving more than 600,000 views on Twitter.'