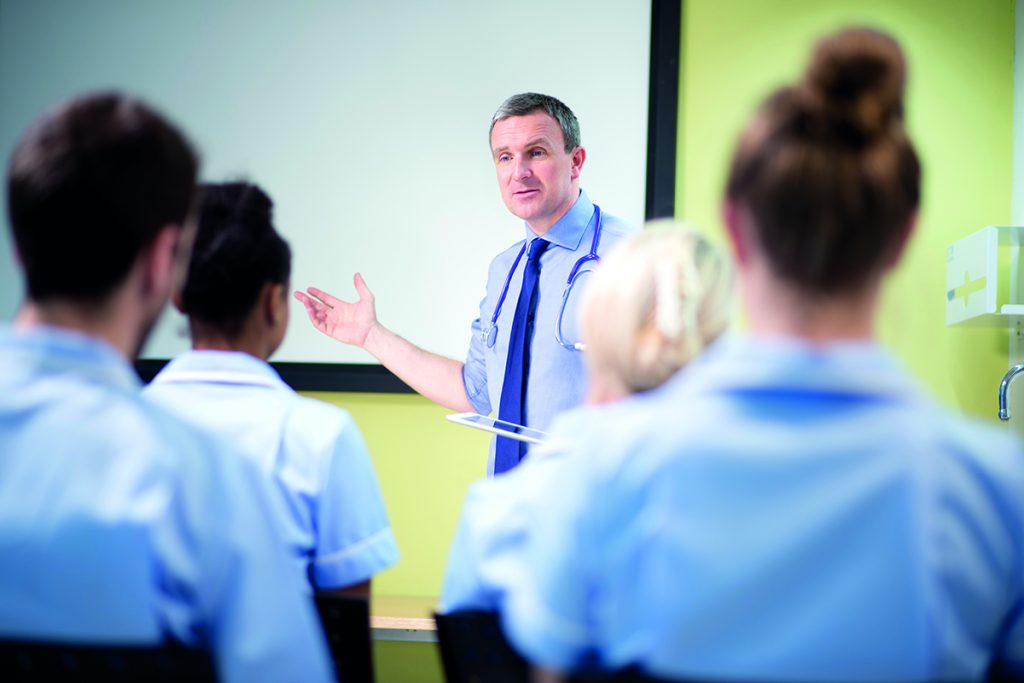 GP shortages are not a new issue, but the pandemic is prompting more of the profession to rethink their careers, finds Nicola Merrifield
GPs are taking a long hard look at their careers. After a year of change – personal and professional – the pandemic is making them view their working lives in a different light.
Almost a third of GPs expect to reduce their clinical hours, with a fifth planning to take early retirement and one in seven wanting to work from home more – all within the next 12 months, according to Pulse's latest survey.
There was, of course, already a GP shortage before Covid-19 hit and the main reason for this shortage – unsustainable workload – continues. For many, the additional problems brought by the pandemic have been the straw that broke the camel's back.
But there are also new factors directly connected to Covid. Having experienced new ways of working, many GPs are now wanting to strike a better work-life balance, provide more childcare or pursue a portfolio career, and put greater emphasis on their own health.
Taking stock
The pandemic has opened GPs' eyes to the possibility of continuing to do more remote working. In Pulse's survey of 792 GPs, carried out in May, 14% of respondents said they planned to work from home more.
Kent LMC representative Dr Zishan Syed, speaking in a personal capacity, intends to work more remotely from now on, something he says many colleagues in Kent are also thinking about for the first time. 'Before you couldn't even consider doing something like this – you'd just be laughed at and wouldn't be able to get a job.' But he adds: 'There's only so much remote working that you can do. You're going to need somebody to be there at the surgery – I wouldn't be considering doing it all the time.'
Somerset salaried GP Dr Val Sprague tells Pulse she has worked remotely during the pandemic due to being in a high-risk group: 'I was able to be more focused on my work without the workplace interruptions. I achieved more by working at home and also protected my health. I will not return to patient-facing work, and plan to continue working in this manner as it's mutually beneficial.'
Dr Sprague is looking at other areas of non-patient-facing work, 'such as courts and tribunals, education, appraisals'.
Oxfordshire GP Dr Carrie Ladd says the flexibility suits her better: 'Being able to log on to my desktop remotely from home means I can stop work on time, pick up the children from school and then log on later in the evening after bedtime to clear a few emails or prescription requests that I haven't managed to finish earlier.'
The pandemic seems to have given the profession a rare chance to take stock.
One in five GPs taking part in Pulse's survey said they intend to retire early within the next year, while 29% said they intend to cut back on clinical hours. Dr Lisa Finnikin, a salaried GP in Sutton Coldfield, says she is leaving the profession. She tells Pulse: 'The pressures of the last 12 months have sharply brought into focus what is important. I've handed in my notice and chosen to prioritise my wellbeing. I've left a career I love as the emotional toll and impact on life outside work is too great.'
Double-edged sword
The pandemic has also exacerbated concerns around workload. Dr Alexandra Davidson, a locum GP in Cambridgeshire, says she will be reducing clinical hours and doing more private GP work: 'I am increasingly burning out in NHS primary care.
'I find the new ease of access a double-edged sword in that it is reducing patients taking ownership of their health even more than before the pandemic, as they can now ask their GP online about anything and expect a quick response.'
And some GPs who were due to take early retirement before the pandemic, but delayed it to help the fight against Covid, have not changed their minds.
Speaking at the NHS Confederation conference last month, GMC chief executive Charlie Massey said: 'We saw many fewer doctors than normal deciding to retire last year… but I expect that as we come out of the pandemic and head towards winter, there may be many doctors and other healthcare professionals who do. We will have the impact in terms of people being burnt out and needing a rest.'
Stockton GP Dr Alex Barlow, who is retiring from general practice this summer at the age of 53, says: 'I always planned to go early and have stayed a little longer after the retirement of my previous senior partner out of a sense of loyalty to colleagues and my practice.
'I could never have left in wave one or two. I now feel I can leave and will do at the end of August.'
Recruitment boost
While the pandemic may lead to a drop in full-time-equivalent GPs in the workforce, it may also bring in a new wave of doctors.
Since 2018, the Government's long-term recruitment strategy has involved increasing medical school numbers from 6,000 a year to 7,500 in England. Official statistics from UCAS show a 21% rise in the number of applicants for medicine degrees starting in 2021/2022 in the UK, compared with the same point last year.
Dr Peter Holden, chair of the BMA's professional fees committee and a GP in Derbyshire, says Covid-19 'has created an interest in all healthcare professions for several reasons'.
He adds: 'People have realised what counts, but also that it's a secure job.' But he adds a word of warning to new students: 'I don't think they've realised the degree of moral injury people have had.'
Meanwhile, last summer's exam grading fiasco led the Government to remove caps on UK university places, including at medical schools. As a result, in the autumn of 2020, a total of 10,860 applicants accepted places on medical undergraduate courses – far more than the 9,500 usually permitted.
But Dr Holden says this will not be a quick fix, even if many choose GP training as their specialty: 'The ones going to med school this year are not going to become fully trained GPs [this decade].'
In future years, budding doctors may also have the chance to train via an apprenticeship. Health Education England, which is developing the programme, claims it will make the profession 'more accessible' and 'more diverse… while retaining the same high standards of training'. However, there is little more detail as yet.
Drive to retain temporary returners
At the other end of the spectrum, Pulse understands there are efforts to entice retired GPs – and others – back to the permanent workforce after many returned temporarily to help tackle Covid.
The GMC has confirmed to Pulse that some 25,000 doctors retain the temporary registration authorised in response to the pandemic – 8,421 of whom are GPs. Mr Massey told the regulator's conference in December a survey of the 25,000 doctors showed 'over 1,800 would consider a return to permanent registration'.
The GMC is already looking at how to convince them to stay on. It will update returners on their registration over the summer – and remind them how to apply for routine registration and a licence.
Elsewhere, the South Central Ambulance Service, which runs the national Covid Clinical Assessment Service launched last year to triage Covid-19 patients, said the service is being wound down, but that there will be 'other opportunities' for clinicians, mainly supporting the 111 service. The CCAS was staffed by around 1,713 GPs and emergency registered practitioners, including 500 retired GPs.
For GPs seeking greater flexibility, NHS England hopes its new local banks for salaried and locum GPs, announced in the NHS People Plan in July 2020, will be the answer. However, as former Newcastle and North Tyneside LMC chief executive Dr George Rae says: 'We do need this resource [of sessional GPs]… but those positions are being created to support traditional general practice and we've got to make the contract encouraging for younger GPs to come in.'
Just as the pandemic has had a variety of effects on the wider population, so it has prompted a range of reactions across the profession. GPs might have more chances to adapt their role under new policies, but the scale of the task to increase GP numbers remains daunting.
Additional reporting: Eleanor Philpotts
GP partner 'The pandemic brought everything into focus – I was burning out'
The pandemic brought everything into focus and made me realise I had to think about myself. I was burning out and had to consider my wellbeing. 
I had to shield, so I worked from home, doing telephone and video consultations from my kitchen table. Working from home meant I didn't have to get up ridiculously early to go into the office… I've used that time to exercise. 
I've lost 31kg during the pandemic and that's also down to sleep and making sure I was drinking water and eating better. Doctors often forget these basic things. 
But my partners want everyone in the building when they're working. There is a feeling if you're working from home you're not pulling your weight. Despite shielding, I still went back to the office six weeks earlier than I should have done.
So I made the decision that it was time to step back. It was a very difficult decision and one I really struggled with. I felt guilty and that I was letting my patients down. I think that's why a lot of GPs don't move forward and think about what they want.
GP in Yorkshire (name withheld)