GPs across the world are struggling with workload, but Jaimie Kaffash asks why UK GPs are struggling more than most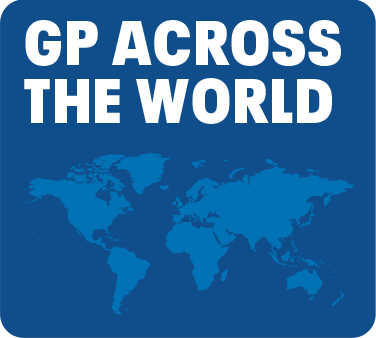 It might come as a surprise that general practice in the UK is pretty much midtable when it comes to hours worked and the number of patients seen. But there are explanations for this.
First, it is that GPs in other countries are also struggling. The New Zealand Royal College of General Practitioners tells Pulse GPs there are 'at a tipping point as the work is relentless'. The College of Family Physicians of Canada says 'the Canadian healthcare system is at a breaking point'. The Australian Royal College of GPs says they are facing 'burnout… dealing with administration and red tape' – although there is some optimism that their government is acting to address this.
In Spain and France, GPs have gone as far as industrial action, with workload cited as one of the reasons – 60-hour weeks, according to Spanish GP leaders.
Furthermore, in most countries, the majority of GPs describe their job as at least 'very stressful'.
Yet UK GPs still lead the way in stress. It may be that figures around hours worked and patient contacts don't tell the full story of workload in the UK.
The reactionary parts of the British media have been eager to report that the majority of GPs are part time – and there is some truth to this. Most do nominally work less than five days a week in their practice, but many cram a week's work into three days. So their hours worked – an average of 39 – can be spread over just three days, as can their patient contacts. This tallies almost exactly with Pulse's own surveys, which revealed GPs do 13-hour days when working a full day, with an average of 37 daily patient contacts. This is normally on top of other portfolio work, such as academic work, commissioning work, shifts in secondary care, RCGP or BMA activities among an endless list of other roles.
Dr Mary McCarthy, a former GP in Shropshire and former vice president at the European Union of General Practitioners (UEMO), has undertaken work to compare systems. A recent UEMO survey considered, among other things, numbers of patient contacts, working hours and whether GPs felt their healthcare systems were sustainable.
In countries where GPs were confident about the future sustainability of their systems, one of the trends was 'normal working hours', she said. 'Those GPs started at nine and they ended at five – and they often ended earlier in the Netherlands. In Denmark, and other Scandinavian countries, they end at 2pm on a Friday. They don't take patients for the last two hours, which are for admin.'
Another factor was patient contacts. 'They saw less than 25 patients a day. In Belgium, it's 10 a day.' Dr McCarthy has campaigned for a 25-contact limit in England at successive LMCs conferences.
Patient consultations a day (selected countries)
Source: European Union of GPs (UEMO)
| | |
| --- | --- |
| Country | Consults/day |
| Austria | 30 |
| Belgium | 10 |
| Denmark | 25 |
| Italy | 25 |
| Netherlands | 30-45 |
| Norway | 20 |
| Portugal | 10 |
| Spain | 45-50 |
| Sweden | 14 |
| Switzerland | 25 |
| Turkey | 80 |
| UK | 45-50 |
UK GPs' long working days are compounded by the intense nature of their work, according to GP leaders.
'UK GPs do more to a greater degree of complexity than in any other system,' says outgoing RCGP president Professor Clare Gerada. 'Most GPs across the world don't, for example, do paediatrics, maternity, or might not do ophthalmology. The family doctor in America comes from three main routes: paediatrics, obs and gynae, and then family medicine. So, the physicians who do obstetrician work wouldn't see children.
'What I do is more or less at the same level as a diabetologist would do, or a hypertensive doctor, or a gynaecologist, other than the operating itself. We're much more like hospital consultants [based] in the community.'
This is borne out the 2023 Health Foundation report Stressed and overworked, which was based on Commonwealth Fund survey data. It found UK GPs scored highly compared with counterparts in other countries in terms of their confidence to manage care for patients with dementia, palliative care needs, mental illness and chronic conditions.
Former BMA Council chair Dr Chaand Nagpaul agrees that UK GPs have more responsibilities: 'UK GPs do work that in other countries would be carried out by specialists or by other sectors, so a GP's job intensity in the UK is far higher.
'The UK also suffers by having probably one of the poorest infrastructures in secondary care. We have the second fewest hospital beds per capita amongst EU OECD nations– about one-third of the hospital beds of a country like Germany. As a result, hospitals in the UK are under huge strain, with insufficient capacity to treat a record and growing backlog of patients. That might sound a secondary care problem, but this puts additional pressure and workload on GPs having to care for patients while they endure inordinate waits for hospital treatment ,' he says.
Dr Nagpaul adds: 'The unmet need of patients unable to access secondary care is having a direct impact on UK GPs in a way I do not believe is happening in these other nations. Patients then take their anger out on GPs for failures in other parts of the system, because GPs in the UK are readily accessible as first point of contact. Then there is also the [negative] way in which politicians, the media and policymakers fail to recognise the pressures in general practice.'
Another issue is the brutal austerity imposed by the Government over the past decade, which has gone much deeper than elsewhere. Dr Nagpaul says: 'The disparity between rich and poor is far greater in the UK than in many comparable nations… income inequality caused by austerity has an impact on health. And we know that in countries where this is the case, people become ill and put greater demands on the health service, especially in primary care.'
The Health Foundation report alludes to this. It says: 'GPs report asking patients about a mix of social and economic needs – especially social isolation, housing issues and domestic violence. But assessing social needs is not the same as addressing them: GPs in the UK also identify a lack of follow-up from social and community services and inadequate staffing as barriers to coordinating support.
'UK GPs rated these as greater challenges than GPs in most other countries. Communication between GPs and care homes also appears to have worsened since 2019.'
While general practice is almost universally a stressful job across the world, it might be a bitter consolation to UK GPs to know that their distress is not unwarranted.