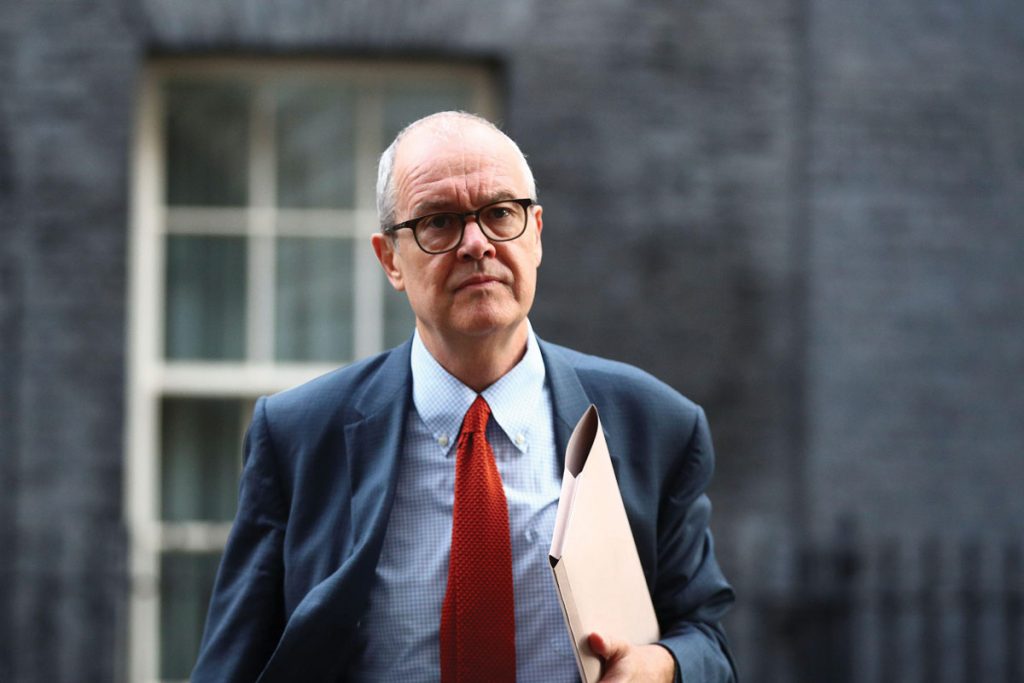 NHS England is in talks to mobilise for a potential December vaccine programme. But what will this entail, asks Jaimie Kaffash
Pulse reported last month that NHS England is in talks with the BMA and other groups around starting a Covid vaccine programme from December. Sources close to the discussions said it was '50/50' whether a programme would begin before the New Year.
But there are numerous caveats. We don't know yet whether there is an effective vaccine – the most crucial part of any potential strategy. Chief scientific officer for England Sir Patrick Vallance told MPs at the joint Commons and Lords national security strategy committee on 19 October that we 'should know in the next few months' which of the eight large-scale vaccines in development across the world will be effective.
He said it was unlikely a vaccine would be widely available before the spring – but that 'we may get some doses before that'. Even if a vaccine is found to be effective, it won't be the silver bullet the world is hoping for. Sir Patrick said any vaccine is unlikely to be a sterilising one, and the disease will probably continue to circulate and become endemic.
It wasn't all bad news. He said the vaccines in development are creating 'an immune response, they produce antibodies, and those antibodies are neutralising – all of which is good news'.
Nevertheless, it looks likely some form of vaccine programme will be rolled out in the next few months, beginning with small cohorts, as Sir Patrick suggested.
Clara Swinson, director general of global health at the Department for Health and Social Care, told the joint committee the logistics are already being worked on. It is certain the rollout will include the military, she said. But the logistics will in part depend on the characteristics of the vaccines chosen.
She added: 'There is a flu vaccine every year so something on this scale is done. But the timeframe, the importance, the timeliness, the interest – they will be of a scale we haven't seen before and we will have to work with all aspects of the public sector and the military to achieve that.'
The discussions taking place between NHS England and various stakeholders – including the BMA – include decisions on the first cohorts to receive the vaccine and the involvement of GPs.
In July, Pulse reported the UK Government had ordered 65 million syringes from one manufacturer as part of preparations for a potential vaccine.
But there has been mixed messaging over whether the vaccine will go first to care home residents and their carers, or to healthcare professionals, including GPs.
Guidance in June from the Joint Committee on Vaccination and Immunisation recommended prioritising frontline health and care staff due to their increased risk of being exposed to the virus and transmitting it to patients.
But in September, the JCVI published an 'interim ranking of priorities', that put care home residents and staff first. Pulse understands discussions are ongoing around this.
There is also no indication of the extent of GPs' role in any programme, and this also forms part of the discussions.
The Government has changed the law to allow other healthcare professionals to be trained to administer Covid and flu vaccines, including 'midwives, nursing associates, operating department practitioners, paramedics, physiotherapists and pharmacists'.
A leaked document obtained by the Economist and the Sun suggests seven venues have so far been identified as possible 'Nightingale Vaccination Centres' – including in Leeds, Hull and London. There will also be mobile vaccination units and care home teams.
While the document does not clarify GPs' role, the BMA says it 'fully expects general practice to play a significant part in administering' Covid vaccines – and GPs are likely to be involved. The Oxford AstraZeneca vaccine phase two trial revealed the vaccine was more effective when given in two doses. If this is the case – and taking into account the cohorts for this year's flu vaccine – we could be looking at administering 60 million doses.
Interim ranking of Covid vaccination priorities
1 Older adults resident in a care home and care home workers
2 Those aged 80 and over, and health and social care workers
3 Those aged 75 and over
4 Those aged 70 and over
5 Those aged 65 and over
6 High-risk adults aged under 65
7 Moderate-risk adults aged under 65
8 Those aged 60 and over
9 Those 55 and over
10 Those aged 50 and over
11 The rest of the population (priority to be determined)
Source: JCVI: updated interim advice on priority groups for COVID-19 vaccination
Complete relevant Covid-19 CPD modules on Pulse Learning by registering for free, or upgrade to a premium membership for full access at only £89 a year.
Complete relevant Ear, nose and throat CPD modules on Pulse Learning by registering for free, or upgrade to a premium membership for full access at only £89 a year.