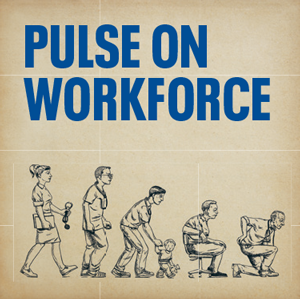 In the latest part of our investigation into the recruitment crisis, Anna Colivicchi looks at why younger GPs are looking to reduce hours or take other routes out of the profession
Burnout, stress and unachievable demands are pushing GP trainees, as well as older GPs, out of the profession – but the biggest and most worrying haemorrhage involves fully trained GPs at the height of their careers.
The RCGP says that leaver and joiner data are 'currently limited,' making it 'difficult to track the movement of GPs in and out of the workforce' but the available data suggest some concerning trends.
Meanwhile, a Pulse survey reveals how many are looking to leave the NHS, or leave the UK altogether.
'GPs in their 30s leaving the workforce is probably more worrying than the retirees,' says Dr Steve Taylor, a former GP partner in Manchester and GP spokesperson for the Doctors' Association UK. 'I'm no longer a partner because I saw this coming, but I think that from a point of view of the juniors, it's a bit of a worry in terms of the young ones not sticking around.'
Reducing hours
Perhaps the biggest factor in the decrease in full-time-equivalent GPs is the number taking less-than-full-time (LTFT) roles.
While in the past eight years the headcount of fully qualified GPs slightly increased, this has not translated into an increase in the FTE workforce: NHS Digital GP workforce data analysed by Pulse show how this is more evident in the 30-50 age cohort than any other 
This trend does not look like slowing down, either. A Pulse survey in June revealed 45% of full-time GPs in this age range were considering reducing their hours.
The RCGP claims that one of the reasons for the reduction in hours is that 'large numbers of female GPs in the 30-34, 35-39 and 40-44 age cohorts are leaving the workforce' and 'may be leaving due to childcare or general caring responsibilities'.  It is likely that, with more shared parental responsibilities, this could also apply to men in the same cohorts. 
The main reasons for reducing contracted hours are linked to rising workload and pressures, as well as an increase in bureaucratic work.
But the RCGP says that, in reality, many GPs end up working more than full time despite having part-time contracts. The college points out that in contrast to clinicians in secondary care specialties, most GPs do not typically have protected time in their contracts for administrative work, professional development, teaching or research.
GPs are contracted for, on average, fewer hours now than in the past, but 'less than full time' contracts often translate into full-time hours as a result of the increasing workload GPs are facing. Pulse's survey reveals that LTFT GPs work 4.6 sessions and more than 25 hours a week.
Dr Annabelle Machin, a portfolio GP in Staffordshire, says that some GPs perceive the situation as worsening if colleagues reduce their sessions in clinical practice to take up other portfolio roles, but this might in fact help with retention.
'Over the past two years the clinical workload has increased, GPs are working the equivalent of full time in just over three days. Therefore, I think it's unfair to describe a lot of GPs as part time when in fact they're doing the equivalent of a full-time job.
'I do get frustrated sometimes when patients at my practice think I only work for two days; I also do extended-access GP work, which is the equivalent to one to two sessions a week, four sessions of research and then often I have a session of teaching at the weekend and possibly some curriculum editing for a session. So I'm working more than full time… so portfolio GPs are usually working extremely hard.'
---
Leaving the UK
But this might be beneficial for attempts to recruit or retain GPs, she adds. 'It's worth it if this change stops them from leaving the profession entirely or emigrating, as doctors I trained with at Keele University have done. Several are now working in Australia.
'Having a portfolio career could keep GPs in practice longer and attract medical students to the profession.'
Figures for those moving overseas are patchy. But GMC figures show that more than half of doctors who have left the UK are still working clinically abroad, and most have moved to Australia, New Zealand, the US or Canada.
GPs at various stages in their careers decide to move abroad and the GMC says its sample shows these are more often women. Most had initially had no intention to migrate and were more likely to have been influenced by the political and cultural context, including changes to the NHS with which they disagreed, or media and public attitudes to their profession.
GPs are twice as likely to report burnout as a reason to move abroad compared with specialists, according to the GMC, and it is not surprising that GPs who decided to move are also less likely to return than other doctors, with only 9% of GPs likely to return compared with 25% of specialists.
While 25% of the migrating population analysed by the GMC were GPs, less than 10% of those who said they were likely to return said they would work as a GP.
Meanwhile, Pulse's survey reveals almost one in five GPs aged between 30 and 50 are looking to move abroad.
The Australian Government has pounced on these sentiments. During the most recent junior doctors' strikes in June, huge electronic billboards were planted outside picket lines at hospitals around the UK. They advertised beautiful landscapes, and the work and lifestyle perks of emigrating to Australia, in order to target burned-out and disillusioned doctors directly as they were striking.  
In February an Australian minister's comment made the UK headlines; police and defence industry minister Paul Papalia launched a campaign to 'steal' UK doctors by highlighting better pay and lower cost of living.
'We are here to steal your workers by offering them a better life in one of the most beautiful places on the planet,' he said. 'Our wages are higher and our cost of living is lower. Our health system is world class. You will be taken care of.'
A GP in Yorkshire who asked to remain anonymous said she is considering leaving the UK to go practice abroad, because she feels the UK is not a country she would want to grow old in.
'I really like being a GP but the level of care that I want to offer is just not possible here,' she says. 'I qualified as a GP in 2022 and it was simpler, now a lot of work shifted back into primary care – the job is unmanageable.
'I don't think me and my colleagues are too stupid to do the work, I think we are capable, but you just end up firefighting. And day in, day out, it's just soul destroying.
'It's getting to the point where the NHS is truly unsafe – this is not a country to grow old in and I'm not sure I want to grow old here really, knowing what I know from the inside.'
---
Leaving the NHS
Even if they stay in the UK, they may not stay in general practice or the NHS. The Pulse survey reveals 40% are considering moving to a private sector role.
When Babylon started offering quick consultations through its app, first privately then on the NHS, one of the most remarkable elements of its growth was the ability to recruit early-career GPs.
Babylon's recruitment strategy was even complimented by Ipsos MORI in a report, which said there were 'learnings for policymakers and the profession as a whole' with regards to the digital-first model that attracts GPs to work for GP at Hand. GPs interviewed for the report had said their 'varied workload' was a key factor in their job satisfaction.
Others are looking at other private sector GP roles. Dr Heather Ryan, who set up a private GP practice in Merseyside, says the expansion of private GP services is a consequence of the decline of NHS general practice, not the cause. 
'Many GPs are leaving the NHS, or reducing their working hours, because NHS general practice is now an incredibly difficult environment in which to work,' she says. 'There is a ludicrous mismatch between what politicians expect of general practice and what funding they give it.
'Given that neither of the major political parties has a credible GP rescue plan, I suspect that we will not be the last doctors who look for a means of escaping a broken system.'
---
What is being done to improve retention?
Although the workforce plan offers positives in the form of GP training places and the expansion of medical schools, there is little focus on retention.
The plan has a number of measures that seem to admit defeat on this. The most prominent for general
practice involves introducing staff and associate specialist (SAS) doctors into primary care – doctors who
are below CCT level but are not in training. It says the number of SAS and locally employed doctors – a similar grade – has increased at six times the rate of GPs.
NHS England's recovery plan has also been criticised as it doesn't properly address retention. Similarly, Labour's plans for the future of general practice do not mention retention of GPs in the middle stages of their career.
But what we know so far is that a campaign will be launched to encourage departed GPs to return to the profession, working for practices or NHS 111, with 'flexible role where working from home is possible'.
The Government has pledged to 'make it easier' for qualified GPs to return to practice by replacing the current assessment structure with a personalised pathway, and NHS England has committed to increasing the monthly bursary for returning GPs who 'would benefit from a placement in general practice' from £3,500 to £4,000.
Labour also failed to directly address retention, focusing instead on increasing medical school places and looking at whether the partnership model is still 'attractive' for the next generation of GPs.
It has also been argued that the current retention schemes put in place by the Government need overhauling, with the RCGP calling for an additional £150m per year to be put towards the evaluation and expansion of both national and local GP retention schemes in England, with further funding for the devolved nations.
'While there has been good progress to encourage newly qualified doctors into the profession, if more GPs are leaving than joining, we're fighting a losing battle,' says RCGP's former chair Professor Martin Marshall. 'We're stuck in a vicious cycle of an understaffed and under-resourced service that is unable to sustainably meet the needs of its patients.'