A GP practice serving as a Covid-19 vaccination centre was vandalised with anti-vaccine graffiti messages over the weekend.
A vandal spray painted '666' at the pharmacy-end of Alwoodley Medical Centre in Leeds, along with the words 'CV19 vaccine deaths 653' on the side of the practice.
Dr Martin Sutcliffe, a partner at the practice, told Pulse that he found the incident 'upsetting', and that he presumes that the text 'suggests we're devilish or misbehaving somehow'.
He added that the practice also believes it has decoded the '653' message – as an internet search revealed it links back to 'a website that is pushing falsified data suggesting that there have been 653 deaths related to the Covid vaccine'.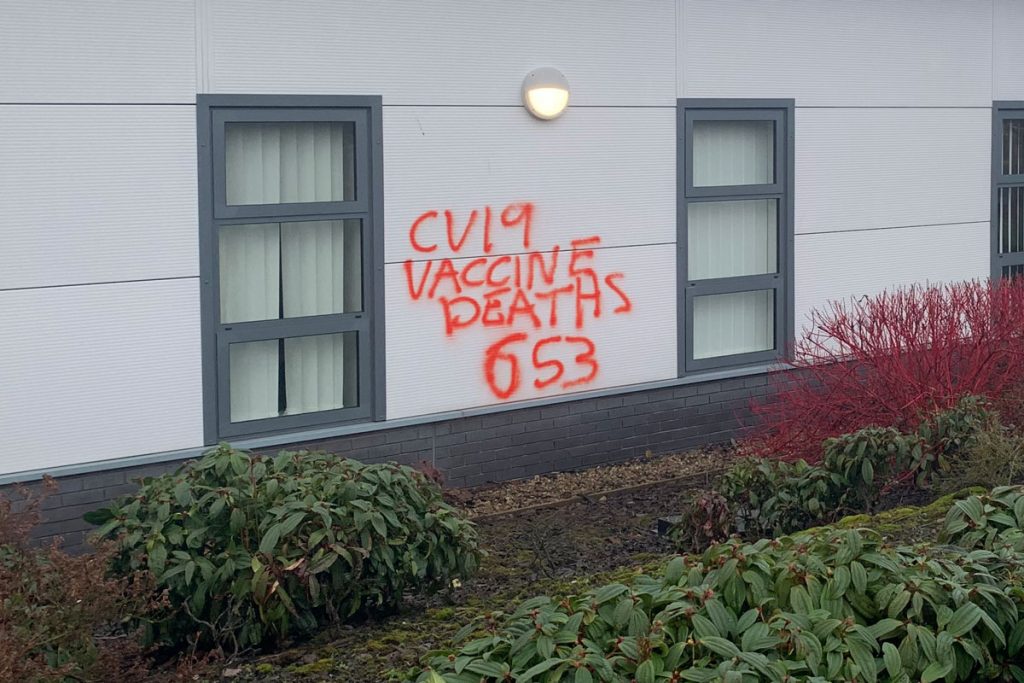 'We need to feel safe. I need to make sure my staff and patients attending the site feel safe. This is a one-off incident, but it puts it on your radar,' he added.
Dr Sutcliffe said he and others turned up on Monday to a vandalised practice and that he informed the police and the local CCG before arranging to clean it off.
He added that dealing with this took him away from routine work and contacting patients.
Dr Sutcliffe suggested the practice could have been a target as it is a designated site for Covid vaccinations.
He said: 'Prior to becoming a vaccination centre, we had all sorts of visits, and one of those was from West Yorkshire Police to look at site security. There is a lot of concern about anti-vaccination demonstrations and activity.'
According to Dr Sutcliffe, his practice is not the only one in the area that has been targeted by supporters of conspiracy theories surrounding Covid vaccines.
He said: 'Some Leeds surgeries have had anti-vaccination protests around their clinics.'
In October, another GP practice was vandalised with 'anti-GP' graffiti – leading to calls for more public support from NHS England.
GPs whose mental health is suffering relating to the pandemic, their work or personal lives can access the dedicated NHS Practitioner Health support service.