A GP has told Pulse of 'heartbreaking' arson and racist graffiti attacks suffered by his practice.
GP partner at Knowsley practice Roby Medical Centre Dr Aman Amir, who recently took over the practice, told Pulse the incidents were 'heartbreaking' and 'everything we've invested is undone'.
A similar arson attack took place in Somerset recently, described as 'abhorrent' by police.
The deliberate fire in Roby Medical Centre, Knowsley, on 24 February, caused extensive damage, with emergency services called to the scene at around 2.30am, Merseyside Police told Pulse.
Windows were completely smashed and charred and equipment ruined, pictures shared with Pulse by the practice revealed.
However, Merseyside Fire and Rescue Service extinguished the fire and no one was injured, the police spokesperson added.
'Further enquiries established that damage was caused to a ground floor window of the building and the fire was caused deliberately', they said.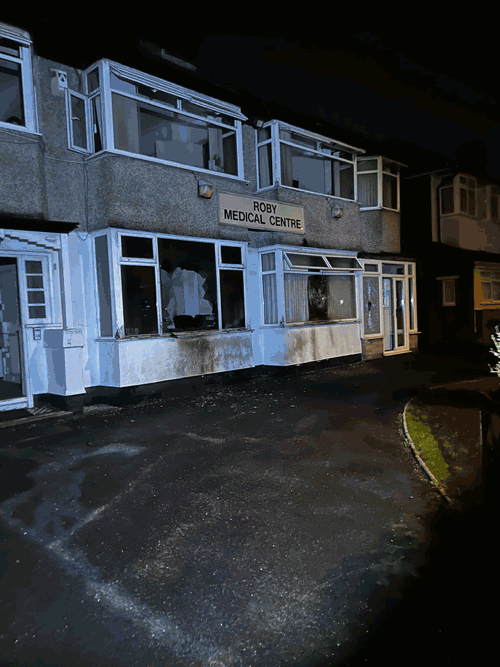 And just days before the arson attack, racist graffiti was sprayed on the front and side of the practice with the words 'paki' and 'paedo' scrawled on the white walls, Dr Amir said.
He told Pulse: 'It's very difficult because I'm the only person of colour in my organisation.
'Of course, I've grown up in the UK and unfortunately, I have at times faced racial stuff, but very rarely in my professional life.'
He added: 'It's one of those where you just think, that's really unfortunate, what do we do? It gets repainted and we just carry on.'
Merseyside Police said there is 'so far no evidence to suggest that the two incidents are linked' and has appealed to anyone with information to come forward.
The incidents happened shortly after Dr Amir and practice manager Erika Howell took over the practice as partners.
Dr Amir told Pulse: 'I've been working in the NHS for over 20 years and I've not come across anything like it.
'It has such a far-reaching impact in terms of staff safety and confidence levels. There's disruption to services and ultimately the care that patients receive because we've not been in that building since.'
He added: 'Imagine that's your workspace. It's obviously heartbreaking. And if you stand there long enough, you get this weird taste in your mouth from all the carbon.'
Under the new management, the practice was undergoing refurbishment. 'Everything we've invested is undone,' he said. 'It was supposed to be a very positive thing, to start a new adventure.'
Dr Amir also said that since taking over, they had made an effort to substantially increase the number of face-to-face appointments.
He added that there is 'no set timeline' for being back in the building due to the repair work, but despite this, the practice has still been able to offer services to patients.
Dr Amir said: 'I think there might be some really disgruntled people out there, but I don't know that would have led anybody to want to set their practice on fire.'
Community inspector Simon Peers said: 'To attack a doctor's surgery in the heart of the community is utterly abhorrent.
'Hate will not be accepted in any form by Merseyside Police and we are working to find those responsible and bring them to justice.'
He added: 'Both incidents were extremely distressing for the victim and if you have any information on either incident then please let us know.'
Meanwhile, a man climbed onto the roofs of Taunton GP surgeries Crown Medical Practice and St James Medical Centre on 27 April and attempted to set fires.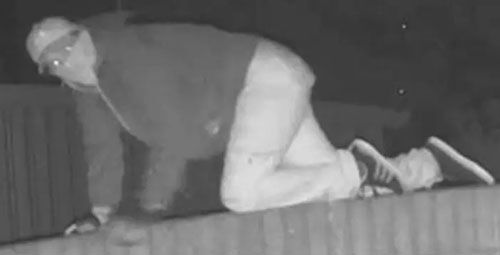 Police are appealing for the public's help to find the offender, who is described as white and wearing cargo trousers, a raincoat, baseball hat and Adidas trainers.
Since the incident, police have increased high visibility patrols in the area and have asked anyone who recognises the man in the photograph or witnessed anything strange in the area around the time of the offences to call 101.
Earlier this month, a GP practice stopped offering a face-to-face reception after staff suffered 'excessive verbal abuse and physical intimidation' from patients.
And another practice had to be evacuated with GP staff requiring stitches after a violent patient smashed up the surgery.
Updated NHS England advice said GP practices can now consider deregistering patients who have 'unnecessarily persistent or unrealistic service demands that cause disruption'.