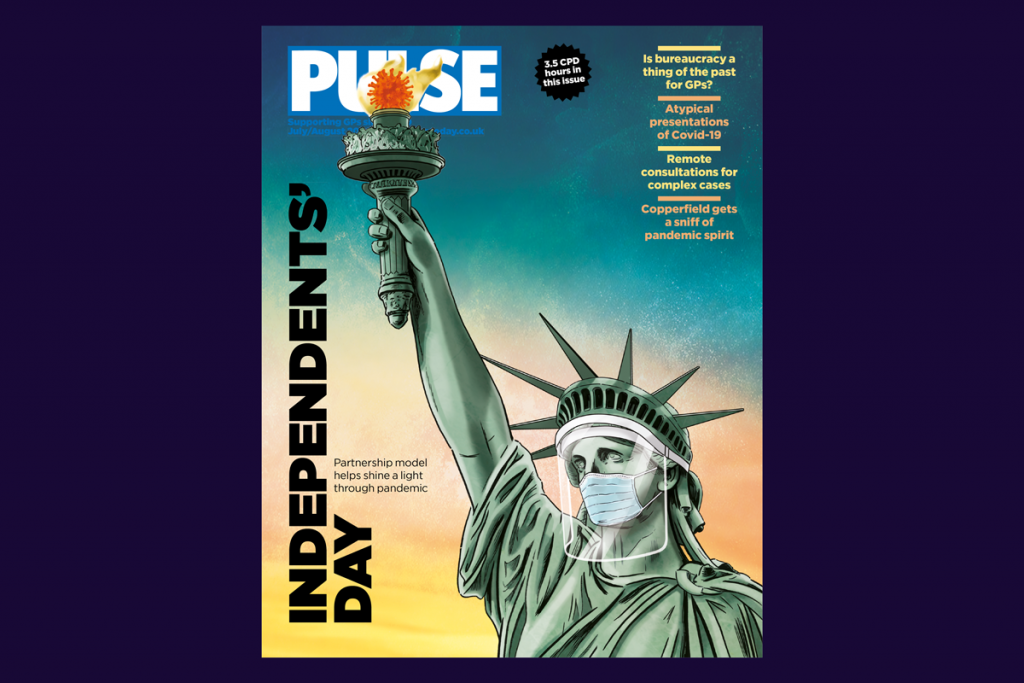 This past year has brought more than its fair share of lessons, perhaps one of its most valuable being the true benefits of independent contractor status.
The partnership model has really shown its worth, enabling general practices the flexibility to mount their own responses to the ever-changing coronavirus crisis.
As Pulse found in the summer, Covid-19 had already fundamentally changed the way general practice operates.
Nobody knows patients better than GPs, just like nobody knows what works at individual practice level than GPs.
So having freedom and autonomy to make decisions on the ground, implementing processes that best suit you and your patients while waiting for the powers that be to catch up, has been a godsend.
Take PPE, for example. Guidance from above has been patchy and confusing at best, with mixed messages coming from different authorities. And issues with supply have been well publicised.
Left to their own devices, GPs took the initiative to source – and make – their own PPE and decided the exact level of protection they deemed necessary. That has meant dipping into their own tariff when CCGs have refused to cover anything beyond the PPE recommended by Public Health England.
You also told us how you'd been working autonomously when it came to dealing with shielding. Many GPs were in contact with vulnerable patients ahead of NHS England's incohesive direction, and putting measures in place to care for them.
The partnership model facilitated that approach, especially when implementing ways to safely see patients face to face.
'Part of the ability of GPs to innovate has been down to us knowing our patients,' said Dr Farzana Hussain, whose practice was able to respond to the low uptake of childhood immunisations while minimising Covid risks by setting up a 'drive through' service in the carpark.
Elsewhere, GPs made their own decisions about how best to run appointments, for example, by alternating face-to-face slots with phone calls and video consultations, and allowing more for each in-person appointment – as well as between them – to minimise the chances of patients coming into contact with each other in reception and waiting areas.
But the biggest shift has been the move to remote consultations. The result of necessity combined with quick thinking and partnership flexibility, most GPs adapted impressively and embraced the change.
Before the pandemic, 80% of weekly consultations took place in person according to NHS Digital data. A few months in and that had almost halved to 47%, with a similar proportion (48%) happening over the phone. The BMA reported that 90% of GPs wanted to carry on doing remote work where appropriate post-Covid.
You'll have a great cheerleader (ahem) in Matt Hancock, whose penchant for technology has long been well documented. In September, the health secretary said that 'from now on, all consultations should be teleconsultations unless there's a compelling reason not to'.
He later scaled back that call, instead saying appointments over the phone should continue to comprise around 45% of all GP consultations – the level they'd settled at. It's almost as though GPs can be trusted to judge for themselves what's best for their patients.
As general practice navigates out of the second wave, and through the Covid-19 and extended flu vaccination programme, it's time health leaders put their money where their mouth is and really trust the profession to maintain the autonomy its gained this year.
After all, we might all be riding the same storm, but we're not all in the same boat. GPs must be trusted to captain their own vessels.