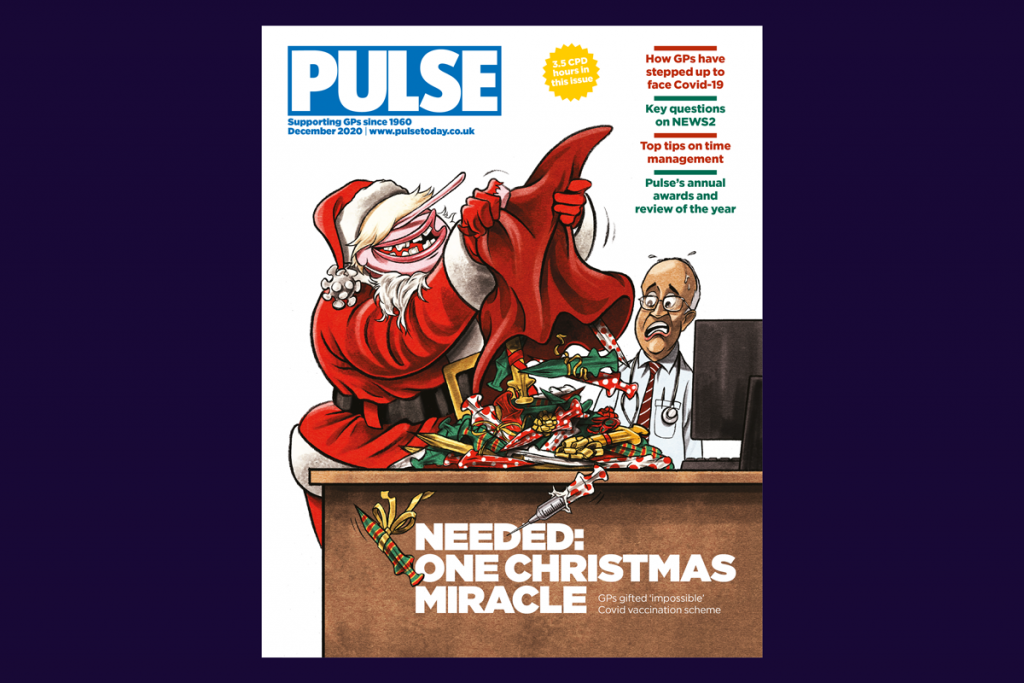 It's early November. The coronavirus pandemic has brought the entire world to its knees and killed more than a million people globally.
The infection rate UK-wide is once again on the rise and England is about to enter a month-long lockdown.
But then, Pulse hears a whisper. It can't possibly be right – it's truly incredible. After some frantic phone calls, putting out feelers on the ground, checking the facts and double checking, it seems it could really happen.
As Pulse exclusively revealed in a world first, a Covid vaccine programme would be starting in a month's time.
Details of the new DES were yet to be announced, but several sources close to the Pulse team confirmed that the whole of the NHS was going to be put on standby to start vaccinating over-85s and frontline workers from early December.
The news broke but still seemed unlikely. In October, we'd heard there was a '50/50' chance of the wheels being in motion by December, and the Government's chief scientific officer had previously told a briefing it was 'much more likely' to be 'in the first half of next year'.
But now, could this be a glimpse of the tiny ray of light we've all been waiting for?
While the powers that be interpret the finer, important points about which vaccine can be given to which patients, when, and how, general practice is has begun what is set to be a gargantuan mission.
Over the next few months, this will come to dominate general practice. It won't be a money spinner – around 35% of PCN leaders told Pulse they expect to lose money from the enhanced service.
And, as our January cover feature found, other work could expect to go by the wayside as all the efforts are concentrated on the vaccine.
But it may also be the first step on the road back to normality, whatever that means for general practice in the post-Covid world.