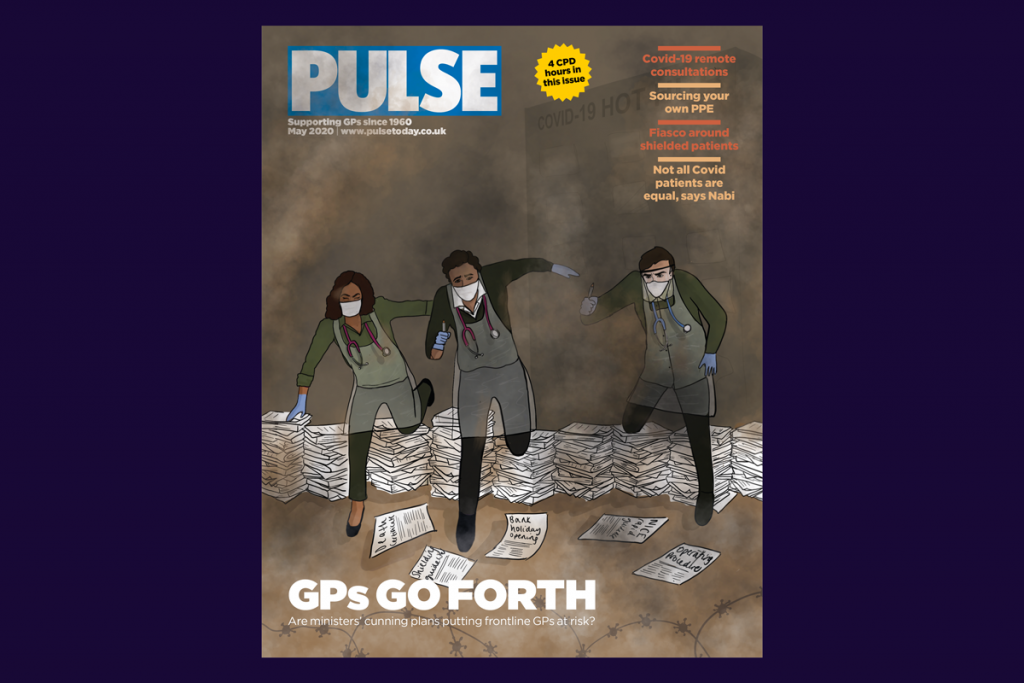 One of the enduring sagas of the coronavirus pandemic has been the debacle over personal protective equipment (PPE).
Back in the early days of Covid, GPs were promised that Public Health England would supply free PPE to all practices across the country. As NHS England announced it had met that need – and that when stocks ran low GPs could call on a 24-hour 'hotline' to access more – Pulse readers were telling us otherwise.
Those who'd tried the hotline were redirected to their usual PPE suppliers and told to source their own. NHS Dorset CCG told practices in the area they, too, must get their own PPE because the NHS supply chain couldn't keep up with demand.
But suppliers quickly ran out of stock, and a Chinese export ban meant none were coming into the country.
At Pulse, we were hearing stories about inadequate PPE as quickly as warnings were being issued about the deadly impact it would inevitably have on frontline clinicians – including GPs.
Yet, the problems continued.
And any hopes that initial challenges – think back to those expired face masks practices received back in March – were simply down to teething problems, would soon be dashed. Barely a week has gone by in the last nine months without another PPE catastrophe.
Just last month, practices in Scotland were expected to use repurposed bin bags as aprons, while in the south west of England, a batch of PPE was found to include unopened boxes containing used gloves.
The National Audit Office's investigation into the PPE failings revealed that some 195 million items of government-procured equipment were 'potentially unsuitable'. Its report highlighted that 'problems with compliance with technical standards' had been found in 'most' types of equipment, with non-compliant stock likely to be worth hundreds of millions of pounds.
Notwithstanding, only a fraction of the Government's PPE had found its way to frontline workers like GPs, according to the report.
That'll be no surprise to those of you who had to resort to buying your own, for which the reimbursement process has yet to be detailed nine months later.
What is known is that practices must be registered with the DHSC's PPE portal to be able to claim free PPE after its cut-off date, when reimbursement applications for items sourced elsewhere will no longer be accepted.
The Government is expected to provide free PPE to GP practices to cover the whole of the winter period, until March 2021, through its portal.
If supplies are to be maintained through what looks like being the toughest winter in the NHS's history, let's hope the portal's dispatch team steps up the pace and the five-day wait for orders becomes a thing of the past.