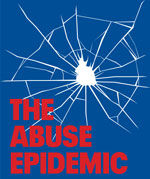 Pulse's latest investigation has revealed the damaging impact of rising abuse towards GPs and other practice staff. Here, staff at the Conisbrough Group Practice in Doncaster describe the verbal and social media abuse leading up to their decision to close reception for two hours each day.
Dr David Coleman, GP partner
'I love working in Conisbrough. The vast majority of patients are excellent and supportive and we understand people's frustrations. There have always been infrequent episodes of abusive behaviour towards staff, but this has escalated in recent years. It's a minority of course – but a significant one.
'There were probably two big upticks in slightly unpleasant abusive behaviour. One was just after Brexit, we noticed an uptick in racially inflammatory language and some pretty unpleasant comments. People seemed more emboldened to say "I want to see a white doctor, I don't want to see a Chinese doctor" or whatever.
'Then the second uptick in some unpleasant behaviour was probably around six months into the pandemic. So in the first wave of the pandemic there was lots of support. And then obviously, as the press started projecting this image of general practice being closed, not doing anything, and people started to be more sceptical and fed up with all the lockdowns, the receptionists started to get it very much in the neck really. And I think because of some of the language and rhetoric in the media, people just kind of forgot what the line was. And it became quite normal to overstep the line. Then people post on social media and everyone amplifies each other's frustrations. There almost becomes this mentality that you have to kick off and make a scene to get what you want. So we had a load of staff leave.
'When we tallied up the number it was seven in three years. And our reception team is around seven strong. That's about what our ideal number is. So you basically had the full team turn over.
'Those seven people had left because of abuse, not because they were moving to another area or something. These are seven people that have left because in their exit interview they said "I can't deal with people talking to me the way they're talking to me". They say things like "if I die it'll be your fault".'
According to Dr Coleman, some patients have a peculiar tendency to compare practice staff to the Nazis.
'There also seems to be a slight local obsession with calling them Nazis which is terrible really. It seems to be the go-to phrase that people have adopted: "Oh you Nazi", "bl**dy Gestapo". It's very weird really. I don't know why there's an obsession with invoking the Nazis at every opportunity.
'It would be one thing if they said, "Oh, you're bl**dy useless" or "you're not listening to me". Or just saying "this service in this practice is rubbish" and storming out. But it's such a hurtful, unpleasant thing to say. The terrible choice of language evokes war criminals and murderers, which is totally disproportionate – it's really designed to hurt isn't it?
Dr Coleman describes the difficulty of losing reception staff, because it's not just about answering phones – receptionists know the systems, communicate about the services, understand capacity, and signpost to other services.
'It takes probably six months to get a receptionist up to a good level where they're functioning the same. So every time someone leaves, it's that brain drain and you've got a lesser service than you had before because you've got to try and get these new people up and running.'
The leadership team decided that 'decisive action' was needed in order to maintain a functioning reception. They closed the front of reception for a couple of hours each day to give the team some 'respite'. The phone lines are open, digital queries continue to come in, and patients use a self-check-in. But receptionists don't have direct patient contact.
Dr Coleman says abuse towards GPs is more rare because 'it's not as constructive' to be abusive to the person with the prescription pad. But he recalls an unpleasant instance involving a doctor: 'One chap called one of our female registrars a c-word as he was storming out. We took the immediate steps to remove the patient from the practice list because we thought that was pretty repulsive.'
He also says the situation has improved 'demonstrably' since making patients more aware of the rising abuse. 'I think by frankly outlining the type of abuse it made people step back and reflect on how they interact with us. We were also clear that we would take action and we have removed a small number of patients. It's a close knit community and I'm sure word gets around that we aren't just going to accept abuse anymore. To me it reinforces that we were correct to take this stand.'
Bex Cottey, practice manager
Ms Cottey says verbal abuse at the practice 'has definitely increased', and also that one incident on social media earlier this year led to police involvement.
'I would have described it as a mini campaign by one of our patients. He was posting daily – comments, abusive songs about us. He was very creative. He made things personal towards members of staff. I am the only manager in the practice, and he was personally describing me without mentioning my name, likening me to the Nazis.
'It had become so extreme, he was saying he would love to just come down and smash the place up. Staff started to feel a bit on edge about who was coming in and the mood they were in – "could this be him?" It messes with your head, I think.'
She says the new desk policy was a build up of staff saying 'I've had enough, I can't take this anymore, everybody's having a go at me today'.
'I think those are the days where we are absolutely rammed and we've got nothing to offer other than signposting them to other services. Those are the times when the abuse rises.'
Read more
'The patient told us we were the cause of her mother's death'
'We had to close our reception at lunchtime every day due to abuse'
'I left the practice I enjoyed working at because of abuse'
'He stood up and grabbed me by the collar of my scrub top'