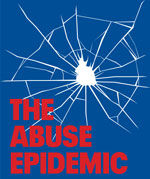 Pulse's latest investigation has revealed the damaging impact of rising abuse towards GPs and other practice staff. Here, an experienced receptionist in Yorkshire describes her experience with verbal abuse, which she says was one of the worst situations she has dealt with in her 14 years at the practice
The patient came to the front desk asking for the death certificate for her mother, saying she was told it would be ready by 2pm. I said I would check but was unsure if the paperwork had been completed – at this point she started to become irritated.
I was told by the GP that the death certificate would be sent directly to the registrar but when I relayed this to the patient, she got incredibly angry. Her voice was raised, and when I asked her if she would like to go somewhere private she shouted "no" and said in a very loud voice that I had a bad attitude. I was totally confused by this because, in my view, I had not been anything but helpful.
The patient then turned to others in the waiting room and said the receptionists at this surgery deal with everything themselves and are actually the cause of her mother's death. It was because of us, the receptionists, that her mother had died. She then left the surgery angry.
I felt totally embarrassed by her behaviour in front of other patients – of being accused of having a bad attitude and being the reason her mother died. I cried, which is not normal for me.
I have worked at this surgery for nearly 14 years, and I feel this was probably one of the worst situations to deal with. You cannot argue or justify any of the points she made. She said those things directly to other patients, which could have damaged our reputations.
Since then, I haven't changed my behaviour towards patients, but it does make you wary of angry patients. As a reception team we have decided that another member of staff should make themselves present when patients become agitated at the front desk. Luckily there are not many times when this is required.
Read more
'We had to close our reception at lunchtime every day due to abuse'
'I left the practice I enjoyed working at because of abuse'
'He stood up and grabbed me by the collar of my scrub top'