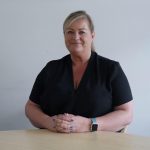 By Tracy Green, Head of Primary Care, QCS
At Quality Compliance Systems (QCS), we pride ourselves in keeping up to date with CQC activity, new themes, trends and guidance. From every report we read, we discover something new. We trawl through numerous inspections each month primarily to unearth new approaches and uncover fresh insight, so that our customers not only meet, but exceed CQC regulatory requirements.
While CQC reports can tell you a lot, without even looking at them, it's fairly safe to say that the GP practices that excel in the five KLOEs – well-led, safe, caring, effective and responsive – are almost certainly those that invest heavily in staff training.
Mandatory training requirements
The CQC assesses staff training through the prism of the 'Effective' key question. It specifically checks whether staff possess the skills, knowledge and experience to deliver effective care and treatment.
However, it's important to note it does not provide a list of compulsory staff training courses. Rather, it is up to Practices themselves to provide evidence that they have sufficient numbers of suitably qualified, competent, skilled and experienced staff that meet the varying and sometimes complex needs of the patients.
So, what does this mean? Put simply, it calls on practice managers to identify which training is statutory, mandatory, or recommended as best practice, and ensure that all of their team including GP partners are correctly trained to fulfil their roles. They also need to determine the level and frequency of training that each practice team member requires and ensure it is up to date.
Ensuring training requirements are met in your practice
The question is how should practice managers ensure that they have adequate numbers of properly qualified, competent, skilled, and experienced staff?
They could research all of the statutory, mandatory and recommended training requirements of each staff member, but in a busy practice this would take up a considerable amount of time.
Training Matrix
Much better, however, would be a matrix, which differentiates between mandatory and recommended training, while also shows how often training should be undertaken.
As part of its Training Policy and Procedure, which is currently only available to existing customers, QCS has created a staff training matrix. It identifies the statutory, mandatory and recommended training requirements for each individual staff member. Understandably COVID has placed limitations on face-to-face training courses so many of these sessions will need to be delivered remotely in the foreseeable future.
Moreover, unlike other training matrices, QCS's is linked to its compliance system. This means that whenever a policy is updated, any training requirements that emerge as a result will be updated by the QCS policy writers and the training requirements will be
added to the training matrix.
In doing so, the guide, not only saves time but also gives Practice Managers peace of mind that all their staff training needs are being identified, recorded and evidenced.
Greater visibility
But what are the benefits of using such a tool for a Practice Manager? Firstly, this tool enables practice managers to see at a glance what training each staff member needs and whether it has been completed within the recommended timescale. Secondly, as it is a digital and interactive matrix, it can be shared quickly and easily with staff members such as line managers, who are also able to feed into it.
For forward-thinking Practice Managers, the matrix paves the way for them to chart career progression, development and succession planning. The tool can be used during appraisal to review the training requirements that a member of staff is expected to complete and can include training that staff need for succession planning strategies and the associated training requirements.
Finally, the matrix also enables a greater level of support to Practices, which, if used effectively, can lead to enhanced collaboration. Take the majority of Practices who are members of a Primary Care Network (PCN), for example. Wider staff training sessions could be planned and delivered across Practices, enhancing the relationships across the PCN. This would mean that all staff get an opportunity to receive training efficiently and within the recommended timescales, and that their skillsets would always be up to date.
In an era of COVID, where guidance is constantly changing, this is an ideal way to keep staff and patients safe. Furthermore, mandatory training is discussed in our latest QCS General Practice Podcast, which provides GP Practices with the latest expert insights, and is available to listen to HERE.