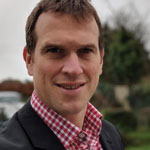 YES
Data increasingly appear to support the UK's approach
With roughly two million doses manufactured per week, we can protect 24 million people in 12 weeks before circling back to give second doses, rather than 12 million people with two doses.
We can reasonably hope and expect that this may save thousands of lives. The world is watching with keen interest, and we're all monitoring closely.
Does one dose work? The Oxford/AstraZeneca vaccine phase-three study data1 support this approach. It shows adequate protection from the first dose (from day 22), including prevention of death and hospitalisation, and improved ongoing immunity with the second dose at 12 weeks, compared with earlier dosing. The WHO has now endorsed this delay and we are seeing very encouraging early numbers in the UK rollout.
And the Pfizer vaccine? First-dose data from research in Israel,2 published in The Lancet last month, suggest it may offer 85% protection after a single dose, and UK data from Public Health England3 is so far reporting a 75% reduction in hospitalisation and deaths.
Will the Pfizer protection last for 12 weeks? Given the immune response from both vaccines genetically triggers viral spike protein production, it makes sense to think a good response at 22 days seen in both should not then vanish with the Pfizer vaccine alone. It may well improve.
A 'cup half full' scenario could be that almost all the benefits from the Pfizer vaccine arise from the first jab and the 12-week booster adds better protection into next winter. More controversially, perhaps we will later learn we just need a multivalent booster later in the year to cover new variants after a single dose of the Pfizer vaccine. There are billions of dollars at stake if other countries pivot to jab just once with the Pfizer vaccine – but potentially huge benefits in worldwide protection.
Our experts at the JCVI took a bold decision to recommend a 12-week delay for the second Pfizer dose. Were they pressurised by a beleaguered Government? This is perhaps the crux: do we trust our own experts?
Despite the many missteps during this pandemic, our knowledge and skills in vaccination are world class. We have a trusted health system, with trusted existing vaccine programmes. I'm fully behind the decision and hope the coming weeks confirm we did the right thing.
Dr Sam Tapsell, a GP partner in Devon
---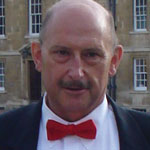 NO
Partial immunity, especially among healthcare staff, is dangerous
Pharma companies have extensively tested their products, and produced an evidence-based timescale for maximum efficacy, based on thorough research and understanding. For maximum effect, the optimum interval between vaccinations is not in dispute.
Antibody levels, if the time intervals are properly observed, are vastly improved, and immunity is said to be about 90%. This isn't perfect, but it's as good as it gets at the moment.
But government advisors, who haven't been involved in the development of the vaccines, have decided to overrule those who undoubtedly know best. They have, in effect, embarked on a hastily conceived gamble based on generic understanding of viral behaviour – even though they freely admitted that Covid behaves in different ways that they don't fully understand.
I accept that there may be an argument that the greater good may be served by generating lower levels of immunity for a greater number of people in the short term. However, it seems to me imperative that frontline workers – and not just healthcare workers – should be at the front of the queue when it comes to receiving the benefit of maximum immunity.
The are several reasons for this. First, in the great scheme of things, the numbers are manageable, and they're (mostly) easy to contact.
Second, it's vital that frontline workers numbers aren't depleted by staff catching Covid, or isolating to avoid it because they're only partially immune.
Third, it's vital that asymptomatic but infected frontline staff aren't unwittingly spreading Covid among the general population (think particularly primary care staff and district nurses going into nursing homes).
The Government's intransigence amounts to playing Russian roulette with the workforce; most of the time you'll get away with it, but every so often, the gun will go off.
In fact, I believe the current stance is bordering on the criminally negligent.
The fact is that the manufacturers know more about their vaccines than anyone else. If they agreed a delay was ok, that would be a different matter.
Dr David Jenkins, a locum GP in west Wales
Dr Jenkins is donating his fee for this piece to the Royal Medical Benevolent Fund.
This debate initially appeared in the March 2021 issue of Pulse.
References
1 Voysey M et al. Safety and efficacy of the ChAdOx1 nCoV-19 vaccine (AZD1222) against SARS-CoV-2: an interim analysis of four randomised controlled trials in Brazil, South Africa, and the UK. Lancet online first. Dec 08, 2020.
2 Amit S et al. Early rate reductions of SARS-CoV-2 infection and COVID-19 in BNT162b2 vaccine recipients. Lancet online first. Feb 28, 2021.
3 Public Health England. Monitoring of the early impact and effectiveness of COVID-19 vaccination in England. 22 Feb, 2021.
Related Articles
What's the next big recruitment plan?
01 July 2022