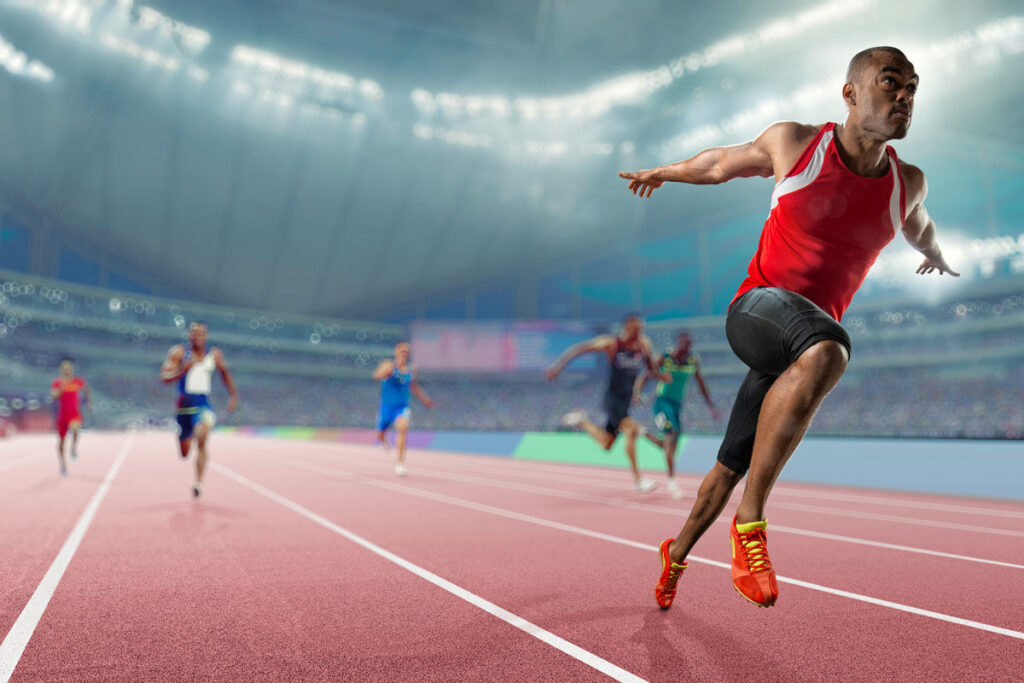 Dr Emma Lunan describes her experiences as a medic for Team Scotland at the recent Commonwealth Games in Birmingham
Monday 1 August
I'd arrived the evening before to join the medics for Team Scotland. Most of the team had been here for a week, but I came straight from providing care at the European Youth Olympic Festival in Slovakia. Birmingham is basking in sunshine; it's really vibrant and there's a big buzz.
We've done a lot of preparation. Since the interviews for the roles a year ago, there have been meetings and a team camp. Most of the doctors have been allocated particular sports but as it is one of my first major games, I will attend different events and sports depending on need.
Today, I am stationed in the Performance Centre in the heart of Birmingham. This is a brilliant facility where competitors can come if they want a gym session, nutritional advice, psychological support or various treatments. It is also a calm and relaxing space to escape the frenetic atmosphere of the athletes' villages.
Tuesday 2 August
I'm back at the Performance Centre. Being a GP is a huge help with these roles as often the issues are those we see every day in practice: respiratory illness, gastrointestinal issues, skin complaints. Prevention is key here, so team doctors also have a role in athlete and staff education in terms of hygiene, diet, sun protection and of course the latest Covid protocols. The days are long and there is a lot of travelling, but the intensity is far less than I'd experience in a day at the practice.
Wednesday 3 August
One of the benefits of the role is watching the sports if we have a free window. I managed to go to the hockey stadium with a few colleagues to see Scotland's men take on Pakistan. We lost, but the team was phenomenal and gave it their all.
Parts of the role are highly specialised compared with everyday GP work – especially around MSK, of course. We are fortunate to work with an excellent team of highly experienced physios who know the athletes inside out.
A major aspect is dealing with medication, and understanding what we can and can't give in terms of doping rules. We have to know when to issue a 'therapeutic use exemption', which allows athletes to be treated even if this involves a prohibited substance or method. Another huge issue for athletes is mental health. I undertook a two-day 'mental health champion' course set up by the games organisers, where we learned more about the effects of stress and anxiety on athletes.
Saturday 6 August
I am at the athletics stadium for the second consecutive day. The atmosphere is incredible – it is the showpiece sport of any games. The highlight of the morning is a blistering men's 1500m race, with Scot Jake Wightman winning bronze.
The evening session is special because Laura Muir wins bronze for Scotland in the 800m, her first Commonwealth medal. She is clearly and understandably delighted with her achievement. The priority post-race is to get her rested and recovered so she can compete the following day.
Monday 8 August
My final session is at the diving centre and it is a great morning to be there, as Grace Reid and James Heatly win a famous gold for Scotland.
We're not always allowed pitchside or poolside, and this is true with the diving, so I watch from the stands. Afterwards, medal winners are commonly asked to attend an anti-doping test. They can take a chaperone, which is often the team doctor. Sometimes the process can take a while as the athletes can be dehydrated and unable to pass urine, so you need to be patient!
Although I didn't make the closing ceremony, Team Scotland had a big party in town, which I attended, with everyone in great spirits. We are following this up with a celebratory get together at Stirling Castle in a few weeks' time.
I feel privileged to have worked with so many great colleagues and inspirational athletes. I have applied to be a sports medical consultant alongside my GP work. I hope to work at more iconic events, including the Paris Olympics, but especially the next Commonwealth Games – in Melbourne!
Profile: Dr Emma Lunan
Roles
GP partner/trainer, Marnock Medical Group, Kilmarnock
Chair, Movement for Health – a coalition of Scotland's leading healthcare charities
Honorary Lecturer in Sport and Exercise Medicine, University of Glasgow
Speciality Doctor, Orthopaedics, NHS Lanarkshire
For other articles in this series, click here