Consultation length is an area where the UK is lagging behind, says Jaimie Kaffash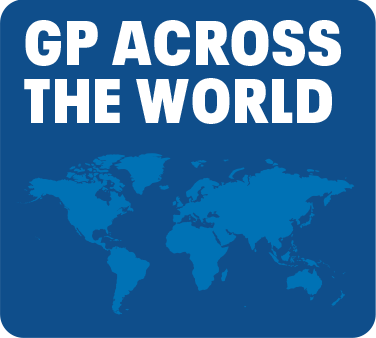 The 10-minute appointment is part of the UK general practice furniture. However, it isn't actually a contractual requirement – it is custom. Compare this with Australia, where 15-minute appointments are built into practices' contracts.
It is BMA policy to move towards 15-minute appointments – one that has been reaffirmed by a number of LMC conferences. And it is well overdue as consultation length is yet another area where the UK lags behind.
Professor Greg Irving, a practising GP and director of the Health Research Institute at Edge Hill University, led a study on consultation times in 2017 that found the UK was ahead of only Austria and Germany among high-income countries. He is currently updating the study and has found both those countries are now surpassing the UK. Only Spain, where consultation lengths have decreased in that time, is now behind the UK. The Scandinavian countries that topped the list in 2017 have actually extended their average times since then, he adds.
Professor Irving says the 2017 study caught the attention of number of countries as it 'is a currency that patients often talk about'. Historically, there have been QOF incentives designed to increase consultation lengths, including in the 2005/06 patient experience domain. This was at a time when many practices were offering five-minute consultations.
Dr Mary McCarthy, a former GP in Shropshire and former vice president at the European Union of General Practitioners (UEMO), says UK consultations times are a topic of discussion in Europe. GPs in the Netherlands are able to give appointments of 20 minutes or more, she says. 'If you talk to any Dutch GP, they're surprised that you could see a patient in 10 minutes.'
Former BMA Council chair Dr Chaand Nagpaul points towards a recent BMA survey, which found that in the UK – and especially England – there is a lot more to cram in those 10 minutes. He says: 'In those 10 minutes, we need to record our activity for QOF, and enhanced services. My sense is that UK general practice is subject to far more KPIs and recording data for the purposes of measurement during a consultation.'
Professor Irving tells Pulse patient care isn't even the primary reason for extended appointment lengths. He says: 'Interestingly, patient satisfaction hasn't always followed longer consultations. What a number of studies have shown is that many of the benefits of longer consultation have been on the doctors' side – such as less burnout. They don't lead to more investigation either.'
In an interview with New Zealand Doctor Rata Aotearoa earlier this year, Professor Tony Dowell of the University of Otago said: 'Primary care is increasingly complex, increasingly busy, and underfunded for the kind of roles which you're now being asked to try to undertake.
'It's highly likely that all of primary care is under-resourced to appropriately manage the high levels of complexity that we're seeing.
'For example, that notion of the standard 15-minute appointment is very 20th century. Many, many of our patients need more time, more resourcing, [if we are] to provide the care that we know we can provide.'
With the New Zealand system one of the closest in structure to UK general practice, UK consultation times start to look prehistoric in comparison. Whether GP leaders and policymakers will have what it takes to drag the country into the 21st century in this respect remains to be seen.