GPs across the world have low morale. But nowhere quite as bad as the UK, finds Jaimie Kaffash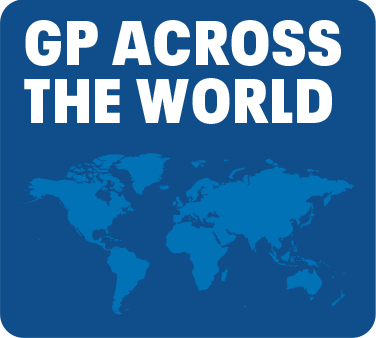 Morale among GPs is poor across a number of high-income countries. 'We have heard it over and over,' says Dr Lawrence Loh, executive director and CEO of the College of Family Physicians of Canada (CFPC). 'Family physicians are tired, frustrated, overworked and suffering under suffocating administrative burden. They are also worried for their patients – if they retire, who will take on their patients' care?
'The CFPC continues to advocate for family physicians and provides solutions to solve the crisis in family medicine now. Solutions include fair pay for family doctors, supports to lessen the administrative burden, and support for family doctors working within teams of healthcare professions.'
The situation in Canada described by Dr Loh is mirrored elsewhere. The effects of the pandemic and a worldwide shortage of GPs is affecting morale everywhere. The 2023 Health Foundation report, Stressed and Overworked, which analyses international survey data from the Commonwealth Fund, found 'satisfaction has fallen over time across most countries'.
Yet the UK seems worse affected than most nations, with GPs' morale lagging way behind that in the other countries surveyed. It hasn't always been like this. As the report points out: 'GPs in the UK are now among the least likely to report being extremely or very satisfied of any country, having been among the most likely to report high satisfaction a decade ago in 2012.'
'It's fair to say that UK GPs are, pretty much across the board, among the least satisfied with various domains – overall job satisfaction, work-life balance, workload, time spent with patients, and other key areas,' says Jake Beech, policy fellow at the Health Foundation and lead author of the report.
Perhaps most worrying is the lack of faith among GPs and their leaders that the Government is serious about fixing the crisis. Policymakers elsewhere seem more willing to grasp the nettle, with positive results.
Medical director of the Irish College of General Practitioners Dr Diarmuid Quinlan says: 'Morale has improved since the ending of the pandemic, which made considerable demands of GPs in Ireland, but at the same time helped. Government and the HSE recognise the centrality and flexibility of Irish GPs. In Ireland, we have seen a significant and sustained increase in government investment in general practice in Ireland, in recognition of the importance of primary care in the healthcare system.'
Dr Samantha Murton, president of the Royal New Zealand College of GPs, says their GPs are at 'tipping point', and the 'work is relentless', but still strikes a positive tone: 'We were pleased to see positive progress last year, with an increase in funding for GP training, more support for GP trainers and financial support for practices hosting pre-vocational doctors. But as with GPs all over the world, we need to see more tangible long-term investment, as well as urgent action to support, grow and value our GP workforce.'
Meanwhile, Royal Australian College of GPs president Dr Nicole Higgins says: 'We have certainly heard from our GPs that GP morale in Australia, like other countries, has declined in the long term.'
But in a stark verdict on the situation in the UK, she adds: 'However, we believe that relative to the UK, GP morale in Australia is likely higher. We have seen many of the same issues as similar countries – burnout, remuneration, dealing with administration and red tape – but there are good reasons to be optimistic.'
These include increased funding and a move to reduce red tape. 'There is definitely a heightened awareness in state and federal governments that tackling issues in general practice will be essential for our future and I think we are seeing morale improve with it,' Dr Higgins adds.
Of course, royal colleges do sometimes adopt a positive stance towards government that doesn't chime with their members. But right now it is hard to imagine the RCGP echoing the statements made by its counterparts.
UK GPs who move abroad have positive experiences, says Dr Mary McCarthy, a former GP in Shropshire and former vice president at the European Union of General Practitioners (UEMO). 'Although Irish GPs raise concerns about how busy they are, and how awful general practice is, they have no idea of what it's like in the UK,' she says. 'I know several UK GPs who have recently gone to Ireland and are saying it's so much easier there – they regard their move to Ireland as really beneficial for themselves.'
Some of this may in part be due to the more favourable relationships GPs have with patients and the media elsewhere. Although the media in a number of countries raise issues around access, they tend to be more supportive than most of the UK press.
But despite UK GP morale being low, it is a blessed relief that they don't face a very particular threat endured by colleagues in the US. In a 2022 survey, almost a third (31%) of all US physicians said that they had faced prior lawsuits, with these being so numerous that the American Medical Association has stated that being sued is 'not necessarily indicative of medical error'.