Jaimie Kaffash looks at why countries across the world are struggling to recruit GPs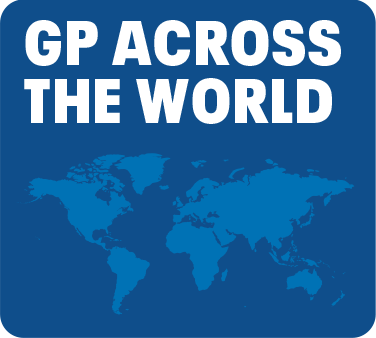 GPs in countries with 1,000-1,500 patients per GP are the most confident in the sustainability of their profession, says Dr Mary McCarthy, a former GP in Shropshire and former vice president at the European Union of General Practitioners (UEMO). But even successful countries are now struggling. 'GP numbers throughout Europe are going down,' she says.
This isn't only true in Europe. The College of Family Physicians of Canada estimates that six million Canadians are without a family doctor. Australia is facing 'workforce deficits', including nurses, pharmacists and GPs – and has been aggressively pursuing UK GPs as a result. The Royal New Zealand College of GPs says: 'It is every New Zealander who suffers when there are fewer GPs and rural hospital doctors due to low numbers being trained, and more leaving the profession due to retirement and burnout.'
Not only is this a worldwide GP issue, the underlying issues are affecting all professions, says Beccy Baird, senior research fellow at The King's Fund. 'There are universal trends in work, people more focused on work-life balance than they were, people thinking about portfolio-type careers much more now. People are having to work a lot longer, because we're living longer and pensions and all the rest of it. That's true for other professions like for accountancy and law. We're seeing those international trends in the workplace, and that includes general practice.'
In England, where all readers will be aware of the workforce issues, the number of actual GPs is steadily increasing. But the full-time-equivalent numbers are decreasing because of the number of GPs working less than full time (LFTF). However, such a term can have a different meaning in general practice, where LFTF GPs are working hours that would be considered full time in other jobs, with GPs working 39 hours a week, yet often crammed into 13-hour days.
There are particular issues when it comes to rural GPs. 'Young people want to work in the cities in general, so in rural areas all over Europe, even in the Scandinavian countries, there is a shortage of rural GPs,' says Dr McCarthy. 'In France, they've got what they call "medical deserts",' she adds. The French government has put in a number of measures to boost recruitment in rural areas, including golden handshakes and offering country practices capitation payments alongside the usual fee-for-service payments they receive. But, as with a number of issues covered as part of this series, UK general practice is the worst among equals. The Commonwealth Fund survey of 10 high-income practices shows that UK GPs are most likely to stop seeing patients in the next one to three years.
The UK Government's workforce plan places an emphasis on general practice, increasing training places from 4,000 a year to 6,000, as well as increasing exposure to general practice for foundation year doctors. However, there have been concerns about where the NHS will find the capacity for training these new doctors as well as hosting medical students.
We can only hope that these measures work – and soon.