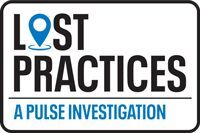 There are moves to change the formula that determines funding for practices in England – and it might be much needed. Jaimie Kaffash investigates
'We have much higher consultation rates than most parts of the country for activity we don't get paid for,' says Dr Farzana Hussain, a GP partner in Newham, an east London borough with a high level of deprivation. 'But when it comes to bringing patients in for proactive care, such as long-term conditions or screening, which brings in extra money through the QOF or enhanced services, this is an impossible task. As a result, we are struggling to pay the London Living Wage for our staff.'
This has an effect. Pulse's Lost Practices investigation has found that deprived practices face greater pressures that force them to close more than practices in affluent areas. On average, Pulse found that practices that close for good are in postcodes that have a ranking of around 3.81 on the Index of Multiple Deprivation, compared with a national average for practices of 4.41 (with 1 being most deprived, 10 being least deprived).
It is not only that practices in deprived areas are more likely to close – but when they do, it has worse effects. For example:
Gorton Street Practice in Blackpool closed when its only GP left in 2017. It was in the 16th most deprived postcode of 33,000 in England. The town was badly affected by recruitment problems, with poverty cited as a key issue.
Two surgeries in Lowestoft, Oulton Medical Centre and its satellite branch of Marine Parade Surgery – which is in the 25th most deprived postcode in England – were closed in 2015 due to CQC concerns. Peter Byatt, a local councillor at the time, said 'not enough' was done to save them, adding: 'These practices are in areas of Lowestoft that are very deprived, with many disabled, elderly and vulnerable people making use of these services. These people are now left in the lurch.'
This research is timely as it comes when there is a growing call to look at the funding formula for practices in England.
The Carr-Hill formula rewards practices that have high numbers of elderly patients and young children
on their lists. There are obvious reasons for this, of course; the very old and the very young generally require more healthcare than those in between.
But ever since the Carr-Hill formula was introduced in 2004, there has been controversy.
It quickly became apparent that practices in deprived areas with high numbers of young adults were facing the worst of all worlds: high levels of activity without the funding to match.
However, things might potentially be changing. Increasingly influential voices are calling for reform of the formula to take greater account of deprivation factors, ahead of major negotiations for the 2024/25 GP contract.
Factors in the funding formula
Age and sex
Patients of different ages and sexes attract different payments.
Additional needs
Using 1998-2000 England health survey data, Carr-Hill considers standardised limited longstanding illness and under-65s' standardised mortality ratio.
List turnover
New patients tend to need more consultations, so require extra funding.
Staff market forces
The geographical variation in staff costs.
Rurality and density
The impacts of rurality and of density and dispersion, were modelled using HMRC data on GP expenses aggregated to practice level.
In mid-June, then NHS England primary care medical director Dr Nikki Kanani told the NHS Expo conference the formula needed to change, adding that we need 'a shift in our contractual framework and our funding allocation formula… We've got a new contract coming in 2024/25. We've got an opportunity now'.
The following month, at a Policy Exchange think-tank event, RCGP chair Professor Martin Marshall weighed in, saying the formula 'very clearly needs reworking'. He added the Carr-Hill formula was 'largely based on workload, not on need – we need to be distributing resources on need'.
The BMA GP Committee policy is also in favour of overhauling the funding formula, as a motion was passed at the LMCs Conference in 2021 stating 'the Carr-Hill formula is no longer fit for purpose' and it 'disadvantages practices serving the areas with the highest levels of deprivation'.
But there is a reason nothing has changed in the 18 years since the formula was introduced; any reform will create losers, as well as winners. So is this time going to be any different?
Uneven funding in deprived areas
The first thing to say is that deprivation does have an effect on a practice's funding. The Carr-Hill formula takes into account standardised limited longstanding illness and the standardised mortality ratio for patients under 65, using health survey for England 1998-2000 data. This is not the main factor – age and sex provide the heaviest weighting. Deprivation is not mentioned explicitly, but these 'additional needs of patients' naturally uplift funding for practices in deprived areas.
A Pulse analysis of 2020/21 payments to practices revealed that practices in the top 10% most deprived areas in England receive around £16 more per patient in total funding than those in the 10% least deprived areas.
However, this doesn't paint the whole picture. Away from these two extremes, the practices in the second decile of most deprived areas only receive around £4 per patient more than those in the second decile of least deprived areas.
Dr Hussain, whose practice is located in that second decile of deprivation, says the funding differentials within the global sum do not make up for the amount of extra work that comes from a deprived population.
'If we look at access, in our experience the ability to self-care is much less for people in deprived areas so consulting rates are much higher. And in my practice, only 3% of patients are over 65, yet our prevalence of diabetes is higher than anywhere in the country,' she says.
But it is in the extra work through the QOF and enhanced services where practices in deprived areas really suffer. A recent change to childhood vaccination payments has left some practices out of pocket by tens of thousands of pounds. The inclusion of vaccinations in the QOF has introduced thresholds that are proving impossible for some practices to meet and, as a result, their funding has been slashed.
Dr Hussain says: 'I'm scoring no points on any of the vaccines indicators. We know in those areas of deprivation, we will never get 95% of patients in. To get one person in for MMR, where there is still hesitancy from patients, we probably need to ring the parent or carer five times. We can't just text them, like in some areas.'
She adds: 'If this was a pure business model, we would not do immunisations as we are unable to make any income and lose money paying nursing and admin staff. We do it to protect our children – but how long can GP practices do charity work and remain sustainable?'
Dr Sam Everington, former chair of Tower Hamlets CCG, in east London, says there are additional pressures for practices in deprived areas. He says: 'One of the big issues for us is the number of consultations in which you are dealing with literacy and language issues and use of translators, which makes the consultation at least twice as long.'
Are things changing?
The mood music does seem to be changing, however. Dr Everington says the Government's 'levelling-up' policy could bring a new approach.
Yet even if the levelling-up policy continues, and with the apparent support of the BMA, the RCGP and NHS England, funding will not necessarily change. Dr Kanani's recent departure from her role as NHS England's primary care medical director will see her influence on the new contract dwindle – and it remains to be seen whether NHS England's appetite for change will dwindle with it. Professor Marshall will also step down from the RCGP chair in November. Meanwhile, there has been barely any noise from the BMA about pushing for a change.
The problem, everyone acknowledges, is that there will be losers if the funding formula changes within the current funding envelope, and no practice can afford this with the current work and staffing pressures.
As Londonwide LMCs chief executive Dr Michelle Drage puts it: 'Every practice is underfunded and the real issue with any formula is that, unless the size of the pot is increased to ensure everyone reaches the funding they actually need to run the service expected of them by the commissioners and politicians who tell them what to do, it will simply create a different bunch of have-nots. Redistributing a fixed cake funding formula is not the solution.'
Unfortunately, extra funding doesn't look likely. NHS England has ruled out an uplift in funding for practices to cover soaring inflation, despite the Government recommending a 4.5% uplift for practice staff.
There have been a number of false dawns for deprived practices. This could easily be another.