Sally Howard speaks to British GPs who are travelling to administer support to refugees, sending supplies and offering to host refugees in their homes
In early March, GP Dr Kathy Morton found herself in a convoy of vans heading to Ukraine. The Manchester locum GP had clicked on a link posted on a WhatsApp group of fellow doctors to Medical Aid Ukraine (MAU), a collaboration set up by the Ukrainian Medical Association of the UK, the British Ukrainian Aid charity and doctors based in the UK to get needed medical supplies to their embattled homeland. Morton spoke on the phone to Dr Roman Cregg, a Ukrainian hospital doctor at UCLH. Within hours she was packing a bag to join Dr Cregg and eight fellow volunteers, who were setting off in vans with medical supplies including tourniquets, anticoagulants and first aid kits, from a makeshift medical supply depot in Essex.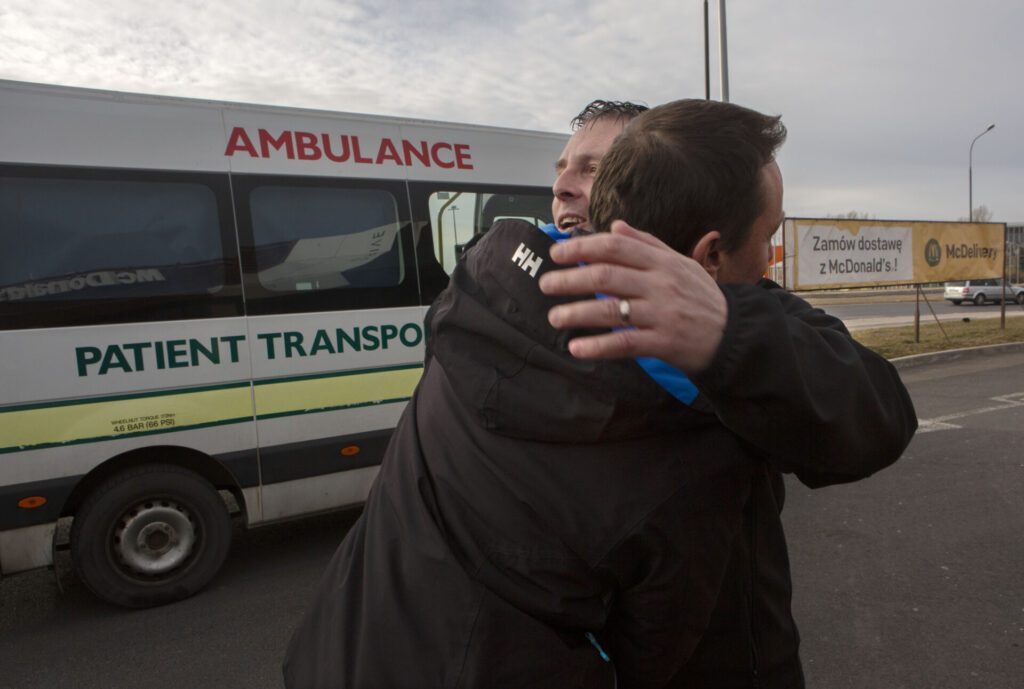 Dr Morton had decided to leave the convoy at the Ukrainian Polish border and stay there to volunteer her services. 'I hadn't really thought about what I'd do when I got there apart from the fact that I had a skill set as a GP that could be helpful,' Dr Morton told Pulse, over the phone from a Ukrainian-Polish border town.
Since Russian troops invaded Ukraine on 24 February, tens of thousands of British volunteers have joined the effort to get necessary medical supplies into Ukraine and to help the 4 million refugees who have fled the country via its land borders since Russian bombardments began. These volunteers include both British Ukrainian diaspora GPs and British GPs such as Dr Morton, who have no family links to the eastern European country but who have been drawn to help by the magnitude of Ukraine's unfolding humanitarian and medical crises.
Organiser Dr Cregg says British-Ukrainian doctors have been well-positioned to respond to his home country's need. 'On that first trip we sent antibiotics and burn dressings, critical for the frontline and in direly short supply, as well as an ultrasound machine destined for a medical field hospital in Lviv,' he says. En route, this spirited convoy of volunteer medics collected donations from other European countries and raised awareness among fellow healthcare professionals of the need for volunteer assistance on the ground. Dr Cregg is due to depart again this week from the UK in a convoy of 10 decommissioned ambulances loaded with surgical supplies, staffed by volunteers and donated by the London Ambulance Service.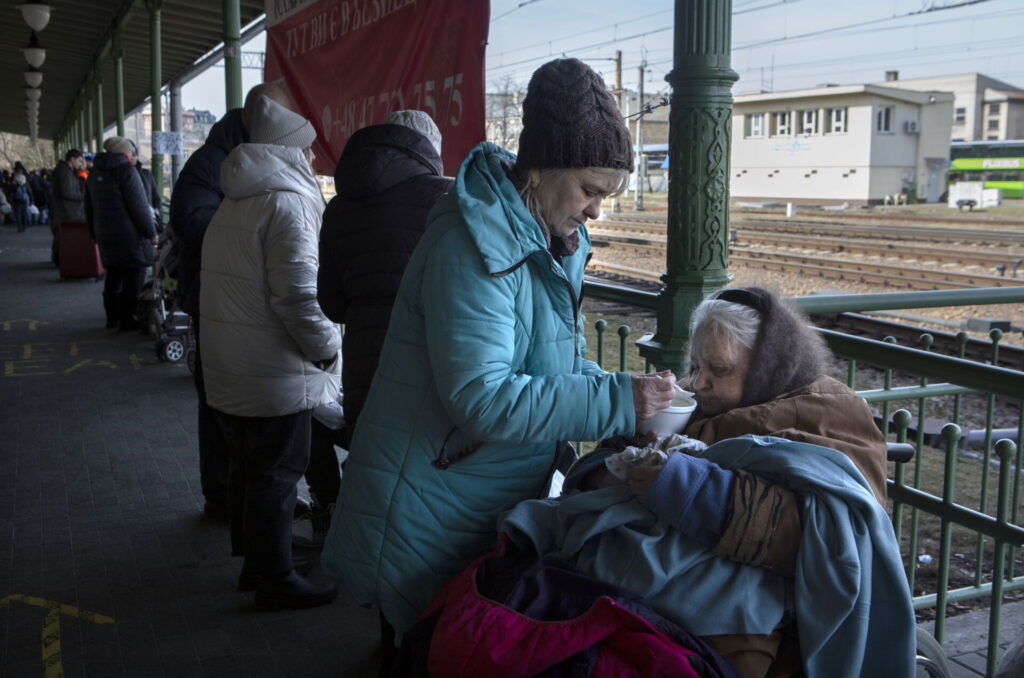 For Dr Morton, who travelled on the first convoy, this sense of doctors and volunteers pulling together for the Ukrainian people was heartwarming. 'I loved the feeling of being in company and travelling for this great human cause and I made some good friends,' she says.
Dr Natalia Ciapryna, a London-based GP whose Ukrainian paternal great-grandparents were massacred in western Ukraine during World War II, is – alongside Cregg – a founder member of the Ukrainian Medical Association of the UK, the diaspora doctors networking group from which MAU sprang. The Association first sent medical aid to Ukraine during the Russian invasion and annexation of Crimea in 2014, and since then has administered sending decommissioned NHS equipment to Ukraine. The country has a £173 per capita annual healthcare expenditure, according to the World Health Organisation, compared with the £2,989 per capita EU average, with 29% of households having unmet medical needs even before the war began.
When Russian aggression began, Dr Ciapryna reached out to British doctors' social media groups Physician Moms Group UK (PMGUK) and The OCR (On Call Room) to ask if any members knew of available sources of medical supplies. 'The response was overwhelming,' she recalls, with many doctors who weren't of Ukrainian origin offering funding and introductions to their NHS Trusts. As of 14 March, according to MAU, funds from UK doctor donations had gone towards the purchase of £280,000 worth of dressings, gauze and bandages to send to Ukraine as well as two second-hand ambulances. 
Dr Ciapryna, who is currently on maternity leave, adds the scale of need remains 'immense' with MAU handling requests for medical items directly from contacts at the Ukrainian Ministry of Health and hospital doctors and GPs on the ground, who are affected by the severing of supply chains due to Russian bombardments, particularly in the besieged cities to the east of the country. The doctor-led volunteer team has focused on getting supplies from the UK over land to a military depot in Lviv, from where Ukrainian military supply chains can take over and transport them to the capital Kyiv and the embattled cities of Kharkiv and Mariupol.
Dr Morton left the MAU convoy at Przemyśl, which is near one of the eight border crossing points from Ukraine to Poland. Poland has seen over 2 million Ukrainians enter through these crossing points since the conflict began, with arrivals being mainly women and children and the elderly and vulnerable (most males between the ages of 18 and 60 are forbidden from leaving the country in case they are called upon to fight), although flows are now slowing. Those with the gravest health needs are triaged at the border and taken to Polish hospitals, with less severe health cases treated at reception centres, she says. These include respiratory infections, lice infestations and symptoms resulting from the severing of supply lines into Ukraine for medical supplies, including hyperglycemic diabetics who have not had access to insulin. 
Dr Morton is not permitted to practise medicine in Poland or Ukraine so has been doing the 'basic stuff', she says: 'I treat minor cuts and wounds and I listen to the chests of children who have been in underground bomb shelters for days and have terrible coughs.' Many of the border arrivals have transported their possessions in plastic bags to preserve room for other refugees in packed train carriages, so Morton and her fellow volunteer Nadia, a Ukrainian heritage doctor from Singapore, buy suitcases in bulk and take these to Syston Glozny, the first train station on the Polish border, before helping to transport arrivals to a refugee reception centre. Dr Morton principally sees her role as providing comfort. 'A lot of what we do in general practice is listening to people's stories and empathising, so GPs are very good in situations like this,' she says.
Dr Karolis Rozanas is a Ukrainian trainee doctor based at Queen Elizabeth Hospital Trust in Gateshead who is planning to practise as a GP when he qualifies and is 'working round the clock on top of my day job,' administrating supplies to send to Ukraine from northeast England. 'The big need at the moment is tourniquets, trauma kits and dressings for battlefield medics,' he says. Exhausting as these efforts are, Rozanas thinks diaspora doctors with knowledge of the two countries are ideally placed to meet a need. 'We have Ukrainian and Polish doctors approaching us for supplies and we also know our NHS Trusts and who to contact for the equipment that is needed,' he explains. 'Though I have to be honest: my young family is suffering as I am working such long days in the war effort.'
Dr Cregg says that the group of medics behind MAU will continue to run convoys and help fellow doctors and the national health services in Ukraine and Poland for as long as they're needed. The World Health Organisation told Pulse that it is currently administering a healthcare cluster in Poland that will enable humanitarian aid to meet the needs of refugee arrivals there that cannot be supplied by the Polish medical system. 'We hope that NGOs and national governments such as the UK will step up and make our work redundant,' Dr Cregg says. 'But even more than this we hope that the Russian aggression will stop and our homeland is left in peace.'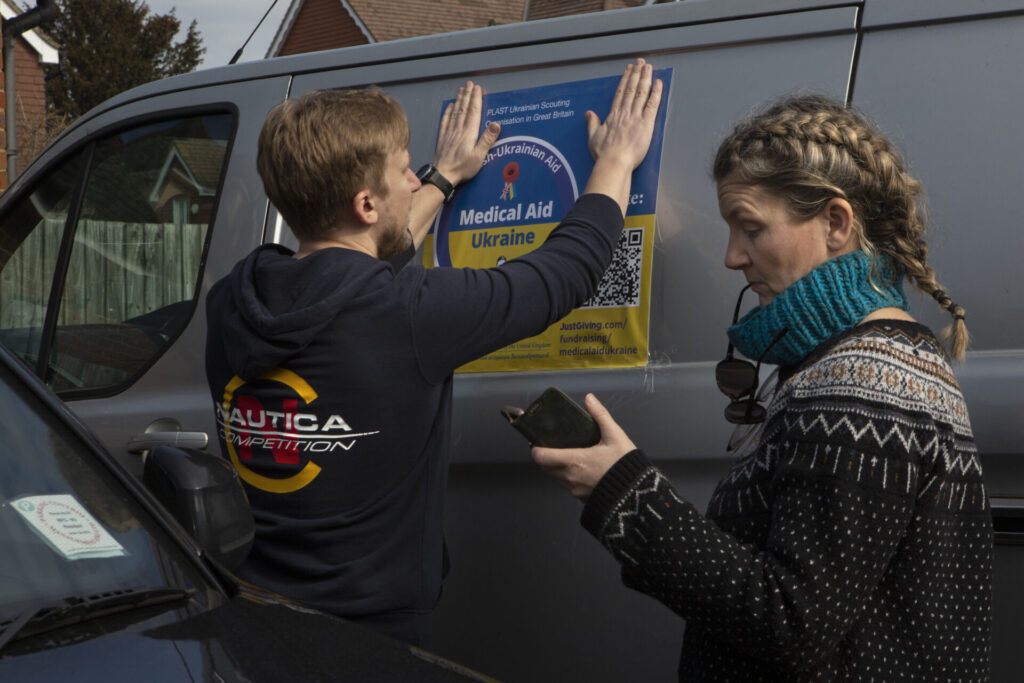 British GPs are gearing up to help Ukrainian nationals on home soil, too. Dr David Seeley, 62, a recently retired GP based in West Yorkshire, is preparing to host two elderly Ukrainian women from Kharkiv. The two refugees, who are currently in Latvia and applying for their British visas with Seeley's help, will be based near their son and grandson and his young family, who will also be hosted in the Yorkshire town.

'Since I retired I've felt compelled to use my skills to help out in the community,' Dr Seeley says, 'first with staffing 111 during the pandemic and the Covid vaccination drive, and now this'. Dr Seeley anticipates refugee arrivals will have experienced trauma as well as the aggravation of chronic health conditions. 'As a sponsor for the women, I'll need to help them navigate the new country and advocate for them and their needs,' he says. 'I hope I'll be good at that however as that's what the best GPs do, isn't it: advocate for those in need?'