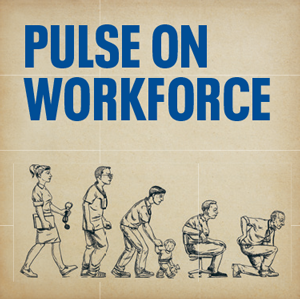 In our investigation on the recruitment crisis, Anna Colivicchi turns to why older GPs are leaving the profession while they still have something to give
'I've been in the NHS over 30 years and it was always my expectation that I would carry on into my seventies, as GPs have always done' says Dr Nick Mann, a GP in Hackney.
'But the pressures building up from 2010, which show no signs of reducing, were becoming too much for me to sustain. It became intolerable, I was becoming unable to do my job.'
While health authorities have been relatively successful at training GPs, convincing older GPs to remain has proved beyond them. More GPs are taking early retirement, or cutting their hours as they reach their sixties.
Figures obtained by Pulse reveal that the number of GPs drawing their pensions has increased to the highest levels since 2019 – with a significant proportion taking them on early retirement grounds.
Meanwhile, official figures reveal a vast proportion of the workforce – almost four in 10 – are aged 50 or over. And a Pulse survey has revealed that around half of GPs over 50 are looking for routes out of the profession – whether that is retirement, leaving the UK or moving to the private sector. For its part, the Government has made a major change to retain these older doctors by removing tax-free limits on pensions, a move welcomed by the profession, and the workforce report contains some measures around keeping older GPs. But it may take more than this to retain them – a complete change to the job.
Early retirees
Figures obtained by Pulse through an FOI request to the NHS Business Services Authority (NHSBSA) – which is responsible for the administration of pensions – showed that 1,050 GPs were awarded pension benefits in 2023, the highest number since 2019. Of these, 465 claimed pension benefits on early retirement grounds.
Deborah Wood, chairman of the Association of Independent Specialist Medical Accountants (AISMA), says these figures are similar levels to those seen before the pandemic.
'The figures suggest around 3% of GPs are taking their pension benefits annually, with 45% of those doing so before their normal pension age,' she says.
Some of these will have used the '24-hour retirement' rules to draw their benefits, meaning they will receive a pension while working in primary care in some capacity, she adds.
It seems there are large numbers of GPs who will be looking to retire now the pandemic has receded. Dr Steve Taylor, a GP in Manchester and GP spokesperson for Doctors' Association UK, says some GPs may have 'delayed' retirement due to Covid, but continued uncertainty will see them moving on now.
A Pulse survey in June 2023 found that 49% of GPs aged 51-64 were thinking of leaving general practice altogether – including retirement. Meanwhile, one in 10 of those GPs were considering leaving the UK, while 16% were considering taking a private sector GP role. What makes this all the more worrying is the extent to which the NHS relies on older GPs – almost 38% of fully qualified, full-time-equivalent GPs were aged 50 or over as of April this year.
---
Changes to pensions taxation
Before the workforce plan, the biggest change implemented by the UK Government has been Chancellor Jeremy Hunt announcing during the Spring Budget that he will abolish the pensions Lifetime Allowance.
He announced that the Lifetime Allowance charge will be removed before being abolished altogether, 'removing barriers to remaining in work and simplifying the tax system', while the Annual Allowance will be increased from £40,000 to £60,000, in order to 'incentivise highly skilled workers to remain in the labour market'. As a result, he estimates annually 80% of NHS doctors will not receive a tax charge with respect to accruals under the 2015 NHS career average scheme.
Ms Wood welcomed the change, which she said could see more GPs consider remaining in the NHS.
'The changes in pension taxation rules and pension scheme flexibility rules will give GPs more options when planning for their retirement and might mean that some GPs choose to draw their benefits later rather than sooner,' she says.
'Across many different professions, when an individual feels that they have achieved their personal financial goals for a secure retirement, they may well start to reduce their commitments before normal retirement age, to enjoy a better work-life balance whilst young enough to do so, this will be no different for GPs. It is unlikely that the recent changes will have influenced these figures yet.'
And the chair of the BMA pensions committee Dr Vishal Sharma said scrapping the Lifetime Allowance would be 'potentially transformative' for the NHS, as senior doctors will no longer be forced to retire early and can continue to work within the NHS.
But this won't be a silver bullet. Dr Krishan Aggarwal, BMA pensions committee deputy chair and sessional GP, says: 'This will have come too late for many, who will have made their decisions about retirement well in advance. The impact of these changes for GPs might not be known for several years, and there will still be doctors impacted by the tapered annual allowance, which has still not been meaningfully reformed.'
---
Burnout
The main issues are still relate to the current nature of the job, GPs say. Dr Chris Budge, a GP in Hampshire for 24 years before retiring at 55 last year, says pensions taxation 'wasn't really a factor' in his early retirement. 'I can see more people potentially staying longer if that was more of a factor for them, but surely there are other people like me where it was very much because of the job and the workload.
'If the job was more manageable and you got more satisfaction, I could see more people carrying on – but it just seems an impossible job at the moment, unfortunately.'
In his case 'it was more the discrepancy between demand and capacity, feeling swamped, not being able to practise the way you want because it simply is impossible in the time you have.'
Dr Budge is not alone in this. A GMC survey of 13,000 doctors revealed that burnout and stress were the most common factors pushing GPs to leave the profession early, while a Nuffield Trust report found issues around job satisfaction – including time spent on tasks perceived to be unimportant – and physical working conditions were key factors contributing to increased turnover over the past decade.
Moreover, for most GPs approaching retirement, it may be financially preferable to retire rather than work reduced hours. AISMA's Deborah Wood says the reasons for this include the 'lack of inflation-proofed funding being made available across the GP contracts, falling profits available for GP practitioners, and the level of tax and pension contributions having to be funded out of those profits'. This might mean that 'a GP might well feel they are better off in terms of their personal take-home position and in their work-life balance by reducing their working commitments (either fully or partially retiring) and taking their pension benefits'.
Changes around the edges – such as removing taxation on pensions – will help. But the only way of reversing the number of GPs retiring is to make the work tolerable. And this is a much harder task.