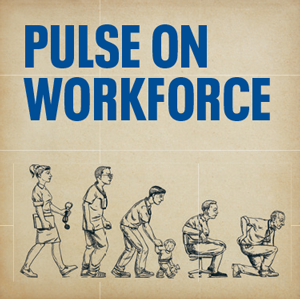 In the last segment of our investigation into GP recruitment and retention, Anna Colivicchi looks at what impact we can expect from the NHS long-term workforce plan
The reaction to the workforce plan from the profession was muted. Although there were positives in the form of GP training places, and the expansion of medical schools, there wasn't a huge amount in terms of retention. GP leaders have been quick to spot and call out NHS England and the Government on the lack of measures to persuade doctors to stay in the NHS.
'We cannot just recruit our way out of the current workforce crisis,' says LMCs chief executive Dr Michelle Drage, 'we have to also focus on retention. Our most experienced staff are our most valuable staff and they are struggling to maintain safe care against a headwind of increased patient need and long-standing underfunding, 12-plus hour working days, increasing supervisory demands and scapegoating from the Government for waiting lists elsewhere in the system.'
Keeping existing staff in the NHS 'must be the absolute priority', says Dr Latifa Patel, BMA representative body chair and workforce lead, as she points out that the workforce plan was particularly 'light' on this topic.
According to former GPC chair Dr Richard Vautrey, the Government's failure to deliver on its promises to increase the number of GPs by 5000 is at the heart of the unsustainable workload pressures experienced by all those working in general practice and of access issues for patients.
'Medical students need to see a much greater commitment by Government to investing in general practice,' he says 'and addressing the negative rhetoric that undermines the value of GPs so that they can have greater confidence to commit to a career as a GP.'
SAS doctors in general practice
There were a number of measures in the NHS workforce plan that almost admitted defeat. The most prominent for general practice was about introducing staff and associate specialist doctors into primary care – those doctors who are below CCT level but are not in training. The document said that the number of SAS and locally employed doctors – a similar grade – has increased at six times the rate of GPs. A vast proportion of these doctors have trained overseas.
But the idea of recruiting SAS doctors to work in general practice has been controversial for some time now. The GMC has been supporting it and called on the Government to change legislation to make it easier for qualified doctors to enter the GP register to solve recruitment problems. GMC chief Charlie Massey even gave a speech at the Pulse Live conference calling for regulatory hurdles to be lifted to admit a 'sizeable' pool of SAS doctors who are 'itching' to work in general practice.
In April NHS England said it was going to run pilots but the BMA has been strongly opposing the idea, saying that bringing SAS doctors into general practice could cause them to be open exploitation. And even LMC leaders called on the union to reject the proposals.
ARRS roles expansion
The plan also had a further emphasis on non-GP roles. NHS England says it is going 'to extend the success' of the additional roles reimbursement scheme by bringing in 15,000 non-GP direct patient care (DPC) staff and more than 5,000 primary care nurses. But, again, despite impressive results – the NHS met its target of 26,000 new additional staff in general practice – GPs have not been as positive, pointing to issues with a lack of availability of the right staff, and the time needed to provide supervision.
International medical graduates in general practice
The plan has pledged to 'train more NHS staff domestically' so that 'we can reduce reliance on international recruitment and agency staff' and said that in 15 years' time the Government expects around 9–10.5% of the NHS workforce to be recruited from overseas, compared to nearly a quarter
now.
The NHS could not function without IMGs, but this reliance has put the system in a precarious position because the flow of IMGs into the workforce is unpredictable and because IMGs tend leave the UK workforce at a higher rate. There has been a dramatic increase in IMGs practising in the UK – and the number of doctors joining the GP register has increased by 12% over the last five years, largely due to the higher number of IMG doctors becoming GPs. In 2021, 828 IMG doctors joined the GP register according to the GMC.
The RCGP has raised the alarm about the complexity of visas for IMG poses a problem to recruitment and retention, as up to 1,000 overseas GPs could be at risk of being deported despite completing their UK training because of complex immigration rules that mean they are unable to extend their visas.
As part of the recovery plan earlier this year, the Government announced that international medical graduates will be granted a four-month visa extension after completing GP specialty training from autumn 2023, but some GPs have expressed concerns that this measure came too late.
Technology
The newest recommendations in the workforce plan surrounded the use of technology, especially AI, which was health secretary Steve Barclay's focus ahead of the publication of plan. The plan went as far as suggesting that nearly half of GP practices' admin work could be 'fully automated' using new technology. AI could help with diagnostics, administrative support, triage, predictive health analytics, patient triage and preventive healthcare. Within primary care specifically, the plan highlighted automated dispensing, remote monitoring, including blood pressure, and the use of pulse oximeters.
It may be a case of better late than never, but in terms of alleviating the current pressures in general practice, unfortunately this report will not do much. Whether it does help in the long term, it may be gambling on enough GPs still being in place until we see the fruits of increased education and training. We can only hope.
What other political parties have suggested to improve GP recruitment
Labour acknowledged it will take time to train extra staff but that short-term solutions are desperately needed. However, their strategy also seems to be focusing heavily on increasing places in medical schools, neglecting to draw an effective plan for retention.
Responding to the NHS workforce plan, shadow health secretary Wes Streeting said that the Conservatives 'finally admitted they have no ideas of their own, so are adopting Labour's plan to train the doctors and nurses the NHS needs'. But he seized the chance to point out that it will be left to the next Labour government to 'rescue the NHS from the biggest crisis in its history, and renew the service to make it fit for the future'.
The party has promised multiple times to 'bring back the family doctor and guarantee face-to-face appointments to all who want them', and in January, Mr Streeting said patients are 'finding it impossible' to get a GP appointment and blamed this on the Conservative Party's 'failure to train enough doctors'.
Multiple times over the last few months, the Liberal Democrats called on the Government to recruit an 8,000 extra GPs to deliver 65 million more appointments a year. They said this would be done by increasing training places for GPs and medical school places across the country, while also 'making it more attractive for junior doctors to become GPs' once they've been trained, including career development and training programmes. They also said the Government needs to 'fix broken NHS pension rules', to help experienced GPs to stay in the profession.