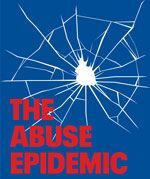 Pulse's latest investigation has revealed the damaging impact of rising abuse towards GPs and other practice staff. Here, a GP in Belfast describes the constant verbal abuse at their practice, which is particularly directed towards receptionists.
Abuse at the practice has made recruitment very hard; we've had a few new recruits leave after less than a week as they couldn't tolerate the level of abuse on the phone. It has definitely increased since the onset of the pandemic.
We have been a Potentially Violent Patient practice in the past but stopped providing this service at the start of last year. We'd had a patient allocated to us with a history of about 300 convictions. They were infrequently in the practice but had threatened members of staff on the phone saying that they knew where the staff lived, and so on. I think that, and the disproportionate level of attention these patients were demanding, made us realise we just couldn't be part of the scheme.
We have also had a patient with a history of learning difficulties and personality disorder whose behaviour had become increasingly intolerable over the course of about two years until at the end of last year they started shouting at and insulting another patient in the practice. We had tried hard to keep them as a patient, and tolerate the behaviour as we were aware they were vulnerable and continuity of care is important, but for this incident we had to call the police and remove them from our list. Even after removal, they came in to use the toilet in the waiting room and then shouted at a patient for trying the toilet door.
Obviously single episodes like this upset a day and cause acute distress for everyone, but as a doctor I'm pretty insulated from most of the abuse we receive – when I asked my receptionists how often patients are rude on the phone, one answered "Do you really want to know?!"
I think every day the admin staff are getting sworn at and are having to manage high levels of anger and frustration with the service. In terms of social media, we have had to have a formal meeting with a patient about generally insulting our reception staff on social media. The patient then only apologised when they realised if they didn't they would be removed from the patient list.
I do understand patients' frustrations with the service in Northern Ireland; in some specialties we have routine waiting lists of nine years. Mental health services are very stretched and a lot of the time people that are angry on the phone are dealing with significant mental health issues. The shift to telephone and the plastic infection control creates more barriers to connection and understanding each other's feelings. That said, it is draining and dispiriting and doesn't help the service as a whole, or I think help the individual in accessing their care.
Read more
'We had to close our reception at lunchtime every day due to abuse'
'The patient told us we were the cause of her mother's death'
'I left the practice I enjoyed working at because of abuse'
'He stood up and grabbed me by the collar of my scrub top'