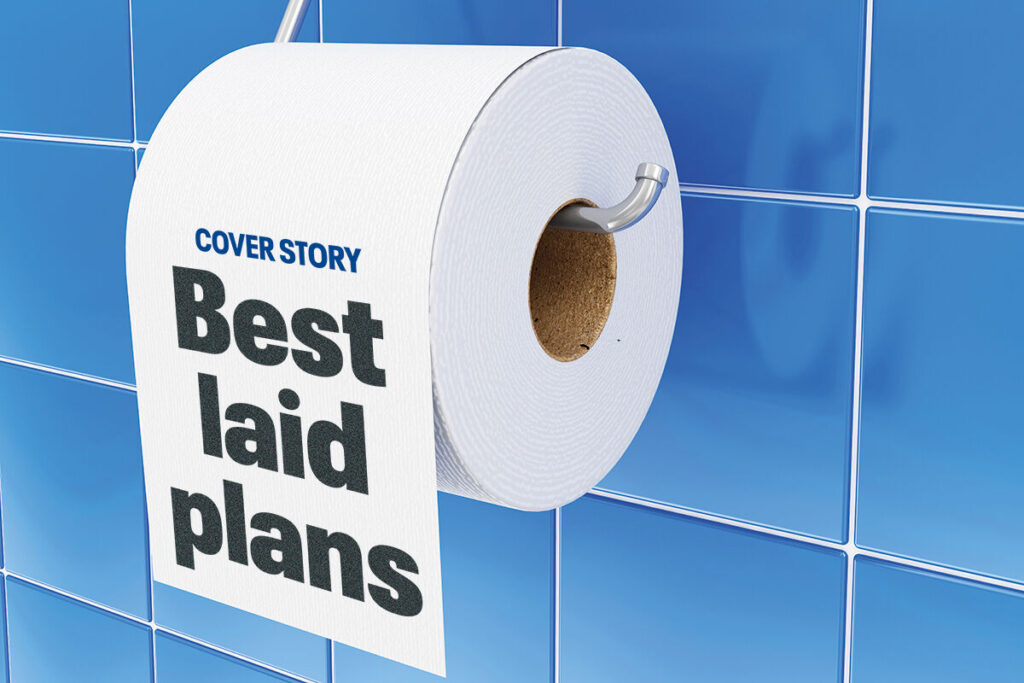 Ministers in England are to reveal new plans for general practice. Rachel Carter looks over previous initiatives to see if they have been worth the paper they were written on
With the new contract announced this week, NHS England has 'declared war' on the profession. But fret no more. Because NHS England sugared the pill with its announcement that there is a 'GP recovery plan' on the horizon.
The plan is set to be announced in the spring. We know it will include a review of the primary-secondary care interface, as well as the QOF.
However, stop us if you've heard this one before. Because there have been several 'plans' in recent years, promising much the same. There was Jeremy Hunt's 'New Deal' of 2015, the GP Forward View of 2016, Sajid Javid's winter access plan of 2021 and even the plan to deal with the 2022/23 winter.
Yet despite all those plans, the profession is now at its lowest ebb. So Pulse has analysed what has become of past pledges made to 'support', and in some cases penalise, general practice. Here are the highlights, but you can find far more on our dedicated page.
---
2015, 2016: Jeremy Hunt's New Deal and the GP Forward View

A read through the 2016 General Practice Forward View and former health secretary Jeremy Hunt's New Deal for general practice from the previous year is a disconcerting experience, given that both everything and nothing appears to have changed all at once. The plans pledged years of underinvestment would be overturned, the GP workforce and wider team would grow dramatically, and box-ticking and endless bureaucracy would come to an end, as would workload creep from secondary care.
It is unfair to say no progress was made. There was increased investment and, by NHS England's reckoning, general practice now receives close to the 10% of NHS funding as promised by the Forward View. Meanwhile, specialist mental health services to support GPs facing stress and burnout got a cash injection, and more than originally promised too. Decent strides have also been made to boost the wider primary care workforce.
However, even those have caveats. Funding has increased, but much of it is going to primary care networks, specifically to the additional roles reimbursement scheme. The ARRS has not been a total success – a number of PCNs and practices say it is too prescriptive and fails to ease workload, while much of the funding is unspent and lost to general practice altogether.
Other pledges have simply fizzled out. For example, scrapping the Carr-Hill formula, improving GP premises and ending 'workload dump' from secondary care have largely gone nowhere.
Most importantly, the biggest pledge of all has failed miserably – Mr Hunt's aim to increase the GP workforce by 5,000. Since 2015, when the promise was first made, we have lost 1,989 fully trained FTE GPs. If this goal had been achieved, the additional investment in burnout services might not have been so necessary.
---
2021: Sajid Javid's £250m access plan
The investment
Former health secretary Sajid Javid's 2021 plan to improve GP access was a document that antagonised the profession. It was heavy on targets and scrutiny, at a time when general practice was deep in crisis. However, the £250m to be spent from November 2021 to March 2022 – although caveated – at least took the edge off Mr Javid's demands.
A blunt analysis of GP payments data reveals that practices directly invoiced for £33m for winter access plans. This doesn't tell the whole story, however. NHS England said local systems could choose how to spend it in order to improve access, centring mostly around hiring additional staff.
In an ideal world this might have been useful but, as one LMC lead pointed out, 'there is no magic tree of experienced GPs and nurses'. So at short notice and with ever-mounting winter pressures, booking in extra sessions was one route that overstretched practices opted for. However, using locums had a knock-on effect on the workload of other practice staff like receptionists. Increased locum rates also presented a challenge.
Other ways the funding was spent, according to ICBs, included: community pharmacy schemes for vulnerable people who had not been vaccinated against Covid-19 and those most at risk of hospital admissions with respiratory and cardiac conditions; a care home advice line for GPs open on weekends to mitigate against avoidable hospital admissions; acute visiting services; and a communications initiative with local people explaining the range of professionals now working in general practice and other ways patients could access care.
The draconian measures
While it did offer a cash injection, Mr Javid's plan came with strings attached that could at best be described as performance management and at worst, punitive.
Under a heading of 'Tackling unacceptable variation', the document set out that Integrated Care Systems (ICSs) should immediately draw up a list of practices deemed to be in the bottom 20% on a range of metrics – including appointment numbers, levels of face-to-face consultation, and rates of A&E attendance.
This list was one of the most heavily criticised elements of the plan, with GPs expressing concern that practices struggling the most would be named and shamed. They would also be ineligible for a share of the £250m funding.
In reality, though, not much happened. Pulse heard anecdotally in January 2022 that some – but not all – commissioners had done away with the 20% list and opted for a different approach. And a Pulse query this year, answered by 19 ICBs, found 14 had not submitted a list, while five sent an anonymised list of practices to NHS England.
A new type of CQC inspection, introduced by the plan to respond to concerns about GP access, also turned out to be a waste of time and resources. Just 40 of the access inspections were carried out in November and December before they were paused. At a CQC board meeting on 19 January 2022, it was revealed what many GPs could have guessed: 'None of the reviews of the locations identified any current issues with patient access.' A month later the inspections were scrapped completely.
Another of Mr Javid's controversial measures has come to pass though – the publication of practice-level appointment and waiting times data. Figures were published for the first time on 24 November 2022 – and the profession's fears that they would lead to naming and shaming, and practice league tables, were fully realised.
Such measures have been disastrous for GPs. A Pulse analysis in January revealed that the percentage of face-to-face appointments offered was inversely proportional to the length of waiting times, yet such nuances have not been appreciated across the wider population. Media outlets across the country leapt on the data and had a field day, with headlines such as 'Leeds GP practices where its hardest to get a face-to-face appointment' and 'GPs in Trafford: the 10 GP surgeries with the longest waits to see a doctor after booking an appointment'.
---
2022/23: Winter resilience plans
The most recent attempt to provide some support to general practice was NHS England's winter resilience plan for 2022/23. This lacked the razzmatazz of the earlier plans – and was not exclusive to general practice – but was just as important, ahead of what was likely to be the worst winter the NHS had ever faced.
Released in two instalments, in August and October last year, the plan made a number of pledges for general practice, such as the setting up of acute respiratory hubs and maximising of ARRS recruitment. But research by Pulse shows implementation has been patchy at best.
In December, only four ICBs that responded to Pulse had set up hubs. A further 12 said they had set up a hub as of February, and two were in the process of doing so. Three have ruled out setting up a hub. Concerns raised ahead of winter over how these hubs would be staffed have been borne out, although in some areas GPs say they have worked well – particularly those set up in inner-city locations. Others report little benefit.
It was made clear early on that GPs wouldn't be getting any extra cash from NHSE this winter – aside from £37m repurposed from deferring or retiring several IIF indicators. ICBs were however asked to identify whether they could allocate potential winter support funding to GP practices and PCNs in their area and to consider how 'system development funding', which is allocated annually to local commissioners under the NHS long-term plan, could be targeted to support practices.
Some ICBs had taken action to offer QOF income protection, but NHS England has not always been entirely supportive. Devon ICB originally planned to suspend the QOF altogether for winter 2022/23 to enable practices to use their clinical judgement on how best to prioritise workload and workforce 'without concerns around the potential financial impact'. But NHS England blocked this, and Pulse understands it has also since clamped down on other areas that were considering similar moves.
However, Devon ICB did agree to a package of support that effectively protected QOF income, and other ICBs have approved similar packages. Derby and Derbyshire, West Yorkshire, Mid and South Essex and Suffolk and North East Essex, Norfolk and Waveney, and Cambridgeshire and Peterborough have all taken steps towards covering the losses from the QOF incurred by practices over the winter months as a result of needing to prioritise urgent demand.
---
What now?
The BMA's GP Committee struck a positive tone when it updated grassroots GPs on the forthcoming recovery plan. It wrote of the Government being 'keen to tell a positive story regarding primary care', and a willingness to change 'QOF, ARRS and IIF'.

But GPs will be forgiven for tempering their excitement around the changes to these various acronyms, which themselves have been partly born out of earlier plans. Because much of the time, reforms have done little to help primary care, even when there have been genuinely positive intentions. Somewhere in the political hierarchy, strings are attached to funding (eg, the Network DES), or commitments are watered down.

If that happens with the recovery plan, it might all go down the pan.
Additional reporting: Jenny Gibson, Anna Colivicchi, Emma Wilkinson, Julia Dabrowska-Zegalska