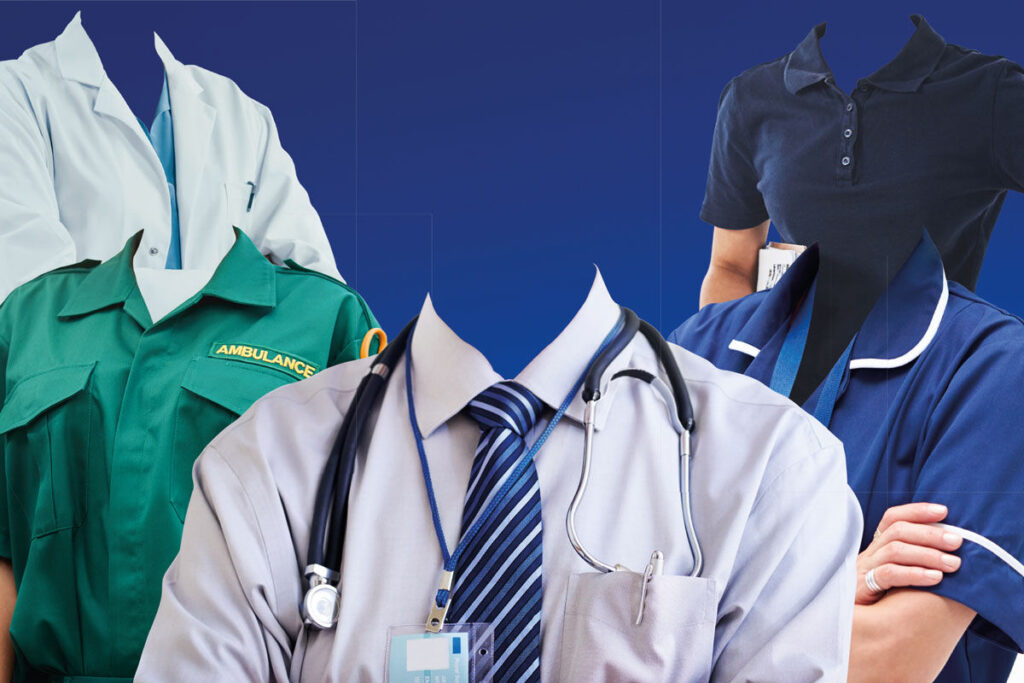 Attempts to increase numbers of GP and other primary care staff have failed, and don't bode well for future workforce strategies. Rachel Carter investigates
Successive governments have tried to tackle the workforce crisis in primary care in England.
Pulse was warning about this in 2014, and by 2015 we had the first promise of more GPs – an extra 5,000 by 2020. This was superseded by a 2019 promise of 6,000 extra by 2024. The first pledge failed, and the second isn't on track. Full-time equivalent GP numbers continue to fall.
Cue plan B and a shift to recruiting more of other primary care roles. The additional roles reimbursement scheme (ARRS) became the Government's next big initiative for primary care recruitment in 2019. But, despite some progress in raw numbers, a Pulse investigation has revealed the ARRS is far from the solution.
The question is, what next? There are three reviews pending, health secretary Sajid Javid told the health select committee last month. Health Education England's workforce plan is due imminently, but won't include targets or figures. Then we'll get a refresh of the NHS Long Term Plan. And finally, the Government's actual workforce strategy, with targets, but this won't be published until the end of the year.
Much of this will be shaped by Dr Claire Fuller's recent review on integrating primary care, commissioned by NHS England.
But many GPs hold out little hope, soured by bitter experience . Here we look at what went wrong – and if it can eventually go right.
Plan A: How they failed to increase GP numbers
However bad you thought the recruitment crisis was, it is probably worse. In November 2021, Mr Javid admitted defeat on reaching the Government's own targets, saying, 'I don't think we are on track'.
A Pulse investigation has looked into where ministers have gone wrong. The recruitment strategy set out by NHS England in 2015 focused principally on boosting training posts and retention, and recruiting overseas GPs.
The first pillar of those, GP trainee recruitment, has been an unarguable success: Health Education England has hit or exceeded its trainee target every year since 2016, and by some distance this year.1 Part of this has involved innovative measures, such as encouraging new medical schools to put more emphasis on general practice.
This has allowed the Government to spin the workforce figures into a compelling tale and say the total number of GPs increased by 4,000 in the six years from March 2016.2
Yet this figure is largely meaningless as it includes trainees, who are supernumerary. The only figure that truly matters is the number of FTE fully trained GPs. On this, the Government has failed badly, even though the increase in trainees should be having an effect by now.
This is being felt by practices. A Pulse survey of 442 GP partners across the UK has found that around one in six GP positions is vacant – the worst since we started measuring this figure.3 And that doesn't take into account those who have just given up recruiting.
It is true that the media's favourite scapegoats – GPs working less than full time – are a factor. But the key reason for the shortfall is the failure of the Government's 'retain and return' policy of keeping GPs in the profession, or attracting back those who had left. Pulse's snapshot February survey found almost half of GPs intended to retire by 60, and one in eight by 55.3 Meanwhile, the RCGP predicted last month that nearly 19,000 GPs and trainees will leave in a 'mass exodus' over the next five years unless workload is addressed, following its own survey. Government failure on pensions taxation is also driving people to retire early, to avoid huge tax bills. A Freedom of Information request to the NHS Business Services Authority by pensions firm Quilter revealed a record number of NHS staff – nearing 2,000 – received pensions benefits before the standard retirement age in April.
Meanwhile, new Pulse figures reveal the 'major international recruitment drive' has hardly made a dent.4 And this perhaps highlights most clearly the failure of wider Government policy. BMA GP Committee executive team member Dr Kieran Sharrock , who was involved in one of the early pilots in Lincolnshire, blames Brexit.
'The doctors were being recruited from across the EU before Brexit,' he says. 'They said they wouldn't have come if they'd known we were going to vote this way.'
This lack of joined-up thinking is evident in the Home Office threatening overseas-born, newly qualified GPs with removal from the UK.
Plan B: How non-GP workforce has failed to help
As it became clear the Government was failing to recruit enough GPs, it started to focus on other primary care roles. The 2019 contract set out ambitious targets to increase the number of non-GP healthcare staff by 26,000 by 2024/25. Primary care networks (PCNs) have been given funds to recruit pharmacists, physiotherapists and paramedics among other roles, via the additional roles reimbursement scheme (ARRS).
And on the face of it, there has been some success. NHS Digital figures show that as of March this year, 18,221 more direct patient care staff – including 16,781 ARRS roles – had been recruited since March 2019.
GPs and PCN clinical directors have told Pulse the ARRS has helped them. But there is a general feeling that, despite the large increase in numbers, this hasn't helped to mitigate the shortfall in GP numbers. When you start digging into these figures, it becomes clear that many of these staff cannot be proxies for GPs. Almost a third of the new staff are care co-ordinators/social prescribing link workers. Although these are helpful, clinical directors say, they don't reduce workload.
One problem with the scheme is a lack of flexibility over what staff they can hire. For example, GPs are pretty much united that mental health practitioners would be of great value. Yet the 2022/23 Network DES allows the majority of PCNs to recruit no more than two mental health practitioners, and even this comes with conditions. Some PCN leads have spoken of their wish to recruit extra advanced nurse practitioners, but they are not part of the scheme.
The ARRS also stipulates how much can be spent on each role. There has been some success in recruiting pharmacists. But even this hasn't proved straightforward, partly because the funding stipulated is not enough for the level of experience needed to actually help reduce workload (and doesn't always reach PCNs). One PCN lead recalls being able to offer a community pharmacist – who did not have an independent prescribing qualification – just £18 an hour, when the individual had requested £30. And retaining the most useful staff has proved difficult for similar reasons.
The ARRS also requires a certain level of supervision for staff, and in most cases clinical supervision should be provided by a GP. But this is inevitably an issue for the existing overstretched workforce.
However, the vast majority of these problems are a symptom of a much wider issue: there are simply not enough of the most sought-after healthcare staff in the NHS overall. PCNs are not only competing against other networks for these roles, they are also competing against 'urgent care centres, out-of-hours services, hospital trusts', as one PCN clinical director put it. And if, for example, GP practices are successful at recruiting paramedics, this adversely affects the ambulance service – bringing further knock-on effects for general practice.
This was acknowledged when the ARRS was introduced – at the time, NHS England explained that it was staggering the introduction of the eligible roles to take into account availability.
And even when the right people are recruited, there might not be the physical space available for them – a fact acknowledged by the NHS England-commissioned review into how primary care will fit into integrated care systems (ICSs), published in May and written by GP and PCN clinical director Dr Claire Fuller. Some PCNs are using these roles – including physiotherapists – for remote working as a result.
What PCN clinical directors say
'On a Tuesday, the majority of my afternoon is spent supervising other people predominantly, which is great because they get the benefit of my experience and I enjoy teaching… but when patients say they want to see me, then I can't duplicate myself.'
Dr Hussain Gandhi, GP partner in Nottingham and clinical director of Nottingham City East PCN
'We're competing against not just other PCNs but urgent care centres, out-of-hours services, hospital trusts as well… We are in a sellers' market really in that sense – we need them but there are not enough people to go around.'
Dr Bal Duper, GP and clinical director for Oldham East PCN
'There is a clear and definite need in our PCN for more mental health practitioner roles, but the current guidance makes this impossible to achieve. We have just recruited our second MHP for our network of 55,000 patients but would happily look to recruit a further two whole-time roles.'
Dr Dan Bunstone, GP and clinical director for Warrington Innovation PCN
'The problem with clinical pharmacy recruitment is the funding providing by NHSE is less than what community pharmacists currently earn. So, there is no financial incentive for them to join the ARRS workforce and get training to become a clinical pharmacist.'
Dr Mohammed Khan, GP partner and clinical pharmacy lead at Liverpool First PCN
'Since I took over in January, [we have been] continually advertising for pharmacists, physios and paramedics – and we desperately need more mental health workers in our area. The funding can also hold you back, as some have been interested in roles, but the ARRS funding has not been sufficient to entice [them], especially paramedics.'
Nathalie Skinner, PCN manager at Fleetwood PCN, Lancashire
'One problem we encountered was we ran out of estate. We are now using remote companies to help out – [to hire] remote physios and pharmacists.'
Dr Manu Agrawal, a GP partner and clinical director of Cannock North PCN
Plan C: What next?
With the failure of the strategies to improve workload and GP waiting times, managers are looking at new policies. HEE's workforce plan is due imminently, with detailed strategies led by the health secretary later this year.
In terms of GP recruitment, the Fuller report nominally touches on recruitment. It mentions that ICSs should support training and supervision, recruitment and retention and increased participation of the workforce, including GPs. It talks about how the employment culture should be made more inclusive and compassionate. It also calls on NHS England to simplify ARRS guidance, address 'common misunderstandings', and introduce further flexibilities to help recruitment.
But Essex GP partner Dr James Booth says 'it didn't really offer solutions'. He adds: 'We don't need a position document on integrating services into PCNs, we need a concrete, positive plan for how to get more doctors at the frontline because that is what we are sorely lacking. I think everything else is secondary to that at the moment.'
There has been little from the health secretary or NHS England about the forthcoming workforce strategies. But based on previous statements, we can expect a focus on providing more routes into general practice outside traditional partnerships, working across organisations and a continued increase in the number of non-GP roles.
Mr Javid has promised to set out plans for primary care soon, but earlier this year, he seemed to have briefed the Times that he was keen on practices being run by trusts. This might be part of a bigger plan to offer GPs more salaried roles. A subsequent report by think tank Policy Exchange7 – which included a foreword written by the health secretary – suggested that GPs should become predominately salaried and contracted by scaled providers. It highlighted that while salaried GPs had made up a 'very small share' of the GP workforce 10 years ago, they now accounted for a third of it. Also, younger GPs are more likely to be in a salaried role than a partnership.
There are also indications in the Fuller report that working across providers – maybe within PCNs, or even incorporating other healthcare organisations – was a way to entice more GPs into the system. It points to 'innovative employment models such as joint appointments and rotational models that promote collaboration rather than competition between employers'. It recommends an 'electronic staff record' that will enable areas to move GPs and staff to the areas in most need on any particular day.
And no doubt, the Government and NHS England will push on with the ARRS. In May, they heralded the scheme's progress, saying there were 'plans to run a national recruitment campaign in the coming year'.
For GPs themselves, there are a few obvious ways of improving the workforce situation. The first is to improve retention. This will in part require a change to pensions taxation rules.
Last month the RCGP also called for a new recruitment and retention strategy that goes beyond the target of 6,000 more GPs, new IT support for practices to improve patient experience, and a return to general practice receiving 11% of total health spend, including £1 billion additional investment in GP premises.
But the priority is to address workload and retain existing staff. The extra trainees aren't translating into increased workforce numbers because the workload is intolerable. Dr Gandhi points out: 'The workload is what's making people leave. Recruitment takes years to fix, you can't suddenly turn a switch.'
GP partner and Gateshead and South Tyneside LMC chair Dr Paul Evans says there is a 'large cohort of GPs' who split their time between clinical and non-clinical work. 'If you make the job more attractive then actually it becomes a better option than the stuff where they get paid for not seeing patients.'
References
General Practice National Recruitment Office. Recruitment figures. Link
NHS Digital. General Practice Workforce, 30 April 2022. Link
Pulse survey, open between 25 February and 3 March 2022, collating responses using the SurveyMonkey tool, with GPs across the UK asked to respond to these particular questions. It featured a range of questions on various topics. We asked 442 GP partners how many full-time equivalent GP roles there should be in the practice, and then how many of these were vacant, and worked out what percentage this was. The survey was advertised to our readers via our website and email newsletter, with a prize draw for a £100 John Lewis voucher as an incentive to complete it. The previous surveys used the same methodology. The survey is unweighted and we do not claim this to be scientific.
NHS England. Response to a Freedom of Information request sent by Pulse, March 2022.
NHS Digital. Primary Care Workforce – Direct Patient Care staff: collated full-time equivalent net change since March 2019, by role, September 2021 to March 2022 (sheet 1). Link
Next steps for integrating primary care: Fuller Stocktake report, May 2022. Link
Policy Exchange. At your service. March 2022. Link